If the Bengals were talking about re-signing Chris Henry last week, you have to wonder how quickly the matter will come up Monday morning with Chad Johnson in a sling, T.J. Houshmandzadeh on the shelf, and the prospect of both being on the practice field together before the Sept. 7 opener in Baltimore growing dimmer after Sunday night's 27-10 preseason loss to the Lions at Paul Brown Stadium.
Of course, Henry, the troubled wide receiver, can't help Cincinnati's troubled receiver corps in the opener because he's suspended for the first four games. Johnson, the five-time Pro Bowler who just returned to practice two weeks ago after arthroscopic ankle surgery, vowed he'd play in five days against the Saints with his sprained shoulder.
But Marvin Lewis has already declared him out.
Houshmandzadeh, who led the NFL in catches last year and teams with Johnson to form the NFL's most prolific pass catching duo since 2004, said Sunday night that his pulled hamstring is 80 percent. "I heal fast, no matter what it is," said Johnson, who has played in 103 straight games since breaking his collarbone as a rookie in 2001. "Let's put it this way. If I can wake up tomorrow and do a pushup, I'll be able to play. Yeah, I'll be ready for the opener."
But that's just the problem. Johnson says his shoulder popped out and then back into the joint, which is a dicey injury that can be anywhere from day-to-day to week-to-week.
He got injured on the first series of the game as he tried to make a leaping catch on quarterback Carson Palmer's third-and-nine throw.
"I was trying to cut off Brian Kelly," Johnson said of the Detroit cornerback. "I got my arm on it and then the next thing I knew I was on the ground. It popped out when I hit the ground and when it popped back in I went to the sidelines."
Meanwhile, the ball popped up in the air and Kelly ran it to the Bengals 36 where, of all people, Lions quarterback Jon Kitna engineered a touchdown drive that put the Lions ahead for good at 7-0 with 8:22 left in the first quarter.
It was Kitna who threw the ball back in 2001 on which Johnson broke his collarbone. Sunday night after the game, Kitna visited the Bengals locker room where he inspired a young Johnson and Houshmandzadeh. He talked to Palmer at his locker before Palmer met the media, where he adopted Kitna's positive outlook.
Here his top two guys are hurting and Palmer shrugged. "I'd be worried if we were playing Baltimore on Sunday, but we've still got some time. It's not worry time yet," Palmer said. "We have two more preseason games left and a little while before the opener. I'm not saying I don't want these guys back with us (Tuesday) practicing, but that's not reality.
"They'll be ready when they're ready. It seems like they'll be ready for the opener."
Houshmandzadeh ran on the sidelines before the game and worked with associate strength coach Ray Oliver on agility drills. He said he wasn't running full speed and says he won't practice until he does. That would seem to make Saturday night against New Orleans a no go.
"We'll see how it feels in the next couple of days; we'll see if I can go full speed," Houshmandzadeh said. "It's a progressive thing. I can run at 80 percent. Last week it was 60 percent."
But except for one practice in the spring, Johnson and Houshmandzadeh haven't been on the same field since last year's season finale in Miami. Palmer insists that won't be a problem.
"We have enough time on task going on six years with these guys," Palmer said. "I think I have a real good read of their body language, when they're coming in and out of their routes. We've been doing it in games for six years, throwing back in California. In training camp and OTAs. We've got plenty of experience with each other. We just need to get them in shape and get them on the field at 100 percent."
But we're closer to seeing Marcus Maxwell and second-round pick Jerome Simpson on Saturday. They've got exactly one (1) NFL catch among them compared to the 974 of Johnson-Houshmandzadeh.
Simpson did catch five balls for 114 yards Sunday, including a 42-yarder on the last play of the game that was a Hail Mary from quarterback Jeff Rowe where he leaped and snatched it out of a crowd at the Lions 6.
But more impressive was the third-and-three where Ryan Fitzpatrick hit him on the sidelines and he spun and picked up 24 yards in total, about 15 after the catch.
"We've got some guys injured, but the good thing is that it allows more play for Jerome," Lewis said. "Again, he seemed to be a bright spot. Every time we turn on the lights, he comes through and makes some good plays. We've just got to keep feeding him the ball and get him to understand more responsibilities, where to get him lined up at, and let him keep growing. I think he did a nice job tonight.
"I thought Glenn (Holt) played well. Marcus Maxwell started over there in T.J.'s spot and did a nice job. So we've got some guys making some strides that way."
Simpson is seen as the rawest and farthest away of the two high draft picks, but Andre Caldwell left the locker room on crutches with his sprained foot in a boot.
Still, Simpson needs a few more big days like this one.
"He's gotten better since training camp has went along," Palmer said, "but he's definitely got a long way to go before he can come into a game and you can count on him. He's playing in a new league and that's a big step up from him considering where he's coming from (Coastal Carolina). He just needs more reps in game-like situations."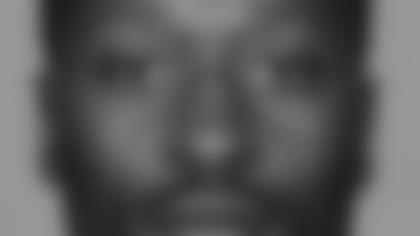 Maxwell, a third-year player, had three catches for 37 yards, including another big one on third down from Palmer after doing it Monday night in Green Bay. This one came on third-and-six and Maxwell found an opening in the middle and got 12 yards on a slant.
It was a big lift for him because he put into practice what quarterbacks Trent Dilfer and Shaun Hill told him while he was with San Francisco:
"Don't think about the last play because the most important play is the next one," Maxwell recalled.
It was third-and-six because Maxwell got a penalty on third-and-one for failing to be on the line of scrimmage.
"I looked at the ref and said, 'How can you say I wasn't on the line?' " Maxwell said. "But I forgot about it because it was now the most important play."
Maxwell got the start in place of Houshmandzadeh after he spent last week in training camp focused on Houshmandzadeh's Z spot compared to Johnson's X spot that he has primarily worked in.
"It was a shocker, but I prepare well," Maxwell said of the start. "I was more nervous in Green Bay than I was here. The big change going from X to Z is there's a lot of lingo as far as the playbook. That's a big adjustment. Understanding all the calls and motions."
Meanwhile, Palmer says, "We need to develop" the kids and, what me worry. Chad and T.J. should be ready for the opener, cross their fingers.
"I don't think I have much to worry about right now," Palmer said.