University of Virginia linebacker Ahmad Brooks joins the Bengals in the supplemental draft. (AP Photo/Steve Helber)
The torturous Bengals offseason had its most heavily scrutinized day Thursday.
Not only did news break that middle linebacker Odell Thurman is lost for the first four games of the season because of a violation of the NFL's substance abuse policy, but they added another player with character questions to the linebacker corps when they selected University of Virginia linebacker Ahmad Brooks in the third round of the supplemental draft.
The Bengals wouldn't comment on the Thurman story, although they clearly prepared for the possibility when they put Brian Simmons at middle linebacker for the first time since 2002 in last month's minicamp that Thurman missed because of "personal reasons."
National and local media outlets went rampant with the news Thursday of the Thurman suspension, citing anonymous league sources that showed yet again the NFL's threat of levying fines up to $500,000 for breaking the confidentiality of the league's substance abuse policy is curious at best.
Thurman's agent, Safarrah Lawson, also wouldn't confirm or deny the story.
But there's no question that the team has suffered another black eye in a series of off-field incidents that has rocked what was supposed to be an offseason basking in its first AFC North title and first playoff season for head coach Marvin Lewis and Paul Brown Stadium.
(With no comment, the Bengals are indicating they want to treat this like the Duane Clemons four-game substance abuse suspension from last year that wasn't announced until Cutdown Day six days before the regular-season opener. That would mean Thurman will practice with the team during training camp.)
Since the week the Bengals clinched the division, three players (wide receiver Chris Henry and draft picks Frostee Rucker and A.J. Nicholson) have been charged in six incidents and the red flags of their 2005 draft (second-rounder Thurman and third-rounder Henry) may both start the season on the suspended list.
Which makes the Brooks pick all that more surprising even though he could have been one of the top five picks in the 2005 NFL Draft if he was eligible.
But reports say before 2006 spring drills, Brooks was dismissed from the Cavaliers after failing a drug test. That's why he was available in Thursday's draft, a couple of weeks after having what many thought was a so-so workout for NFL scouts.
The Bengals feel like if Brooks can re-capture his 2004 form, they have a steal, an A.J. Hawk-type who can play all three backer positions as an athletically gifted player who could also put his hand on the ground at times and rush the passer.
Except for a statement released through the Bengals public relations department by linebackers coach Ricky Hunley, the Bengals and Brooks aren't talking. The team says it wants Brooks to meet with its coaches next week before meeting the media.
His agent, Greg Williams, couldn't be reached for comment Thursday. Williams told Bengals.com last month he thought his client had grown up in the 10 weeks he went from 290 pounds to 260 to get ready for his workout.
"He's not a troublemaker," Williams said. "He's a good kid, but he's made bad decisions because of immaturity. But how hard he has worked the last 10 weeks shows how far he has come with his maturity.
"I think there are two categories of teams. There are teams that have an immediate, major need at linebacker, and there are others who recognize his talent and realize that they may be able to get a value pick if he slips. I think (the Bengals) are in that category."
Hunley, who recruited Brooks out of high school and ran his workout as the only position coach on site, is also now dealing with the absence of a starting middle linebacker who received several Defensive Rookie of the Year Votes.
At minicamp, Landon Johnson, who has finished No. 1 and No. 3 on the club in tackles during his first two seasons in the league, played in Simmons's spot on the right side and appears to now be the starter there with David Pollack staying on the left side. Simmons, 31, looks like he's returning to the middle, where he played his first five seasons in the league before Lewis arrived in 2003 and switched him to the outside. Thurman, who turned 23 this past Sunday, led all rookies with five interceptions and was named NFL Defensive Rookie of the Month for September. Thurman and Simmons finished 1-2 in Bengals tackling last year with 148 and 102, respectively.
Like Rucker and Nicholson, Thurman came in with some baggage when he came out of Georgia in the 2005 NFL Draft.
The experts had him pegged as a mid first-round pick as the class' top inside linebacker, but Thurman got in a bar fight and got thrown out of Georgia after his freshman year.
When he was re-admitted, he was suspended for the first three games before the 2004 season following a domestic incident. Thurman was absolved of guilt after the police arrived, but head coach Mark Richt's zero tolerance policy was invoked. He was once charged with an improper lane change and playing music loudly.
All those factors dropped him to the second round, where the Bengals took him with the 48th pick.
During an interview in July of 2005 in his hometown of Monticello, Ga., where Thurman admitted he failed a drug test in college for marijuana, he vowed to overcome the poverty that marked his upbringing. Raised by his grandmother in a home that had as many as 17 people, Thurman lost his mother at 10 when she died in a car accident and his father died of liver and kidney failure on the eve of Georgia's 2003 opener.
"I know the choices I made were going to hurt my draft status, but I have time," Thurman said then. "I'm not going anywhere. I'm going to be here for a long time. I'll get it back. I don't have a chip on my shoulder. Coming from where I come from, all I want is an opportunity and I've got the chance now."
According to the NFL's substance abuse policy, a player suspended for four games must have already been in the program and has either once or twice failed to comply with Stage Two of intervention with either a positive test or by not meeting the requirements of the program.
Thurman, who signed a five-year, $3.76 million contract that included a signing bonus of $1.7 million, is going to lose $82,352 of his $350,000 salary with a four-game suspension.
The Bengals appeared to have made their response to the Thurman problem well before taking Brooks on Thursday. The answer, it seems, is Simmons.
In the first 25 games of his career, Simmons played left inside in the Bengals 3-4 defense before moving to the middle when they switched to a 4-3 defense late in the 1999 season.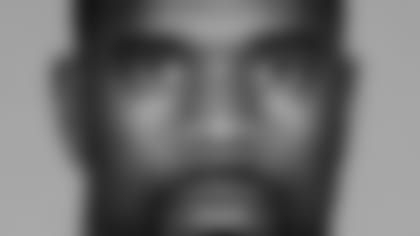 When healthy in the middle, Simmons either led the team in tackles or was second. In his first five seasons inside, he had 16.5 sacks, three interceptions, and four forced fumbles. The Bengals trade Thurman's playmaking ability (five picks and four forced fumbles) for Simmons's reliability and experience, traits that Thurman was criticized for not having last year in the scheme.
There's no question that Brooks has the ability to be a big-time playmaker. NFL.com's Gil Brandt has compared his athleticism to Panthers Pro Bowl defensive end Julius Peppers. As a sophomore, Brooks became Virginia's only second All-American linebacker with a hellacious season in 2004 with 90 hits, eight sacks, 10 stops behind the line of scrimmage, and two interceptions. He also tipped four balls and caused a fumble in leaping to the top of his class with an intense playmaking brew of speed and power.
(Word on Thursday was that Brooks wouldn't have been available for the Bengals in the fourth round with the Niners the leading candidate to grab him. Cincinnati has now lost its third-round pick for the 2007 draft.)
But Brooks hasn't been the same since he underwent knee surgery during that offseason, wiping out the first three games of 2005. He also suffered ankle and back injuries and finished with just 27 tackles before head coach Al Groh dismissed him from the Cavaliers with, "It is a privilege, and not a right, to wear a Cavalier jersey and to represent our university community," after Brooks failed a drug test, according to reports.
Reports also say in 2003, Brooks was charged with misdemeanor marijuana possession in Prince William County, Virginia. Hunley, like Brooks, is a Virginia native, and knows Brooks's father, former Washington Redskin Larry Brooks.
"I've known Ahmad since he was in high school and there's no denying he has behaved as a very immature individual for much of his career," said Hunley in the prepared statement. "But I believe he's a young man who can learn to do things the right way and he has exceptional talent as a player. He'll get the chance to show he can use that talent to help our team. What he does with it is up to him in the end."
At 255 to 260 pounds, Brooks can play all three backer spots and he was at about 260 pounds for his NFL workout in late June. But he'll have to be better than that after a session that didn't impress some scouts.
Williams, the agent, has been up front about his client's struggles off the field and his ability to keep in shape while rehabbing after he got as big as 290 pounds while grappling with his injuries. Williams believes Brooks is getting better and better physically, and that losing 30 pounds in 10 weeks didn't help his cause in the workout.
The Miami Herald reported that Williams presented information at the June workout that showed Brooks had passed drug tests taken on a regular basis over the past two months.
Like all supplemental picks, Brooks is a huge IF. He's not near that 2004 form yet and is behind, yet he has his backers in the scouting community. John Murphy of Yahoo Sports, who runs nextlevelscoutinginc.com, is impressed after talking with his trainer in Atlanta.
"He told Brooks he didn't need him and if he showed up one time after 9 a.m., he was gone," Murphy said. "The kid has showed up every day at 8:30, and has really worked at it. Right, he didn't have a big workout, but you're looking at a guy who has dropped a lot of weight in a hurry, but looks to be getting back to where he was as a very good player."
Murphy thinks it's a significant pick because it shows the Bengals are inching ever closer to that 3-4 defense, perhaps even as soon as next year when right end Justin Smith is expected to leave via free agency.
"It gives them a different kind of physical presence," Murphy said. "They really don't have a guy this big who can move. If they can find somebody to put outside, they've got Pollack on the left and they can put Brooks and Thurman inside in a 3-4."
When the Niners grabbed defensive end/backer type Manny Lawson right in front of them in the first round back in April, Lewis junked going to a 3-4 base defense, although the Bengals remain committed to showing a lot of 3-4 looks out of a 4-3 base.
The Thurman situation also puts moving to a 3-4 right away on hold. After investing a third-rounder in Brooks (the Bengals' $3.7 million rookie pool will be increased to account for the pick), don't look for them to cut him. They will get a roster exemption for a suspension, but the linebacker picture is now really muddied since the Bengals figure to keep seven on their 53-man roster.
Simmons, Pollack, Thurman, Johnson are locks. Brooks looks to be a lock on paper. Then there is special teams ace Marcus Wilkins, versatile veteran Hannibal Navies, another third-rounder in Caleb Miller who has been hobbled by injuries during his two seasons, and Nicholson.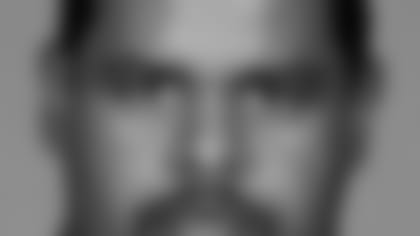 MOORE RELEASED:
The Bengals also announced the termination of guard Larry Moore's contract, releasing him to free agency.
Moore was an eighth-year NFL player for the Bengals in 2005, but he played in only four games, missing the final 12 due to a right knee dislocation suffered Oct. 2 vs. Houston. He played 13 games for the Bengals in 2004, and played previously for Washington and Indianapolis.