Long, lean Michael Johnson is the prototype of the Bengals defensive end.
MOBILE, Ala. - The subject is edge pass rushers. The Bengals need one and if there aren't any high first-round possibilities here at the Senior Bowl this week then there is a raft of possibilities in the later rounds.
And that's where the Bengals may have to get him because it's unclear if there is going to be one good enough to take with the ninth pick in the first round.
So it's a good thing pass rushers come in all shapes and sizes because the traditional 270ish-pound defensive end the Bengals use to anchor their 4-3 defense (Pro Bowl left end Carlos Dunlap is 6-6, 285 pounds and right end Michael Johnson is 6-7, 275) is becoming a rarity in a college game dominated by spread offenses.
Exhibit A on the North this week is Temple inside linebacker Haason Reddick, a  6-1, 237-pound edge rusher moving to inside linebacker.
But Bengals defensive coordinator Paul Guenther made it clear as he watched practice at Ladd-Peebles Stadium this week that he's not looking to make position changes. He's not big on taking speedy college ends and making them outside linebackers who rush with their hand on the ground on third down.
In Guenther's mind, that guy isn't going to help them right away.
"If you're an under team or a 3-4 team, that's what you're looking for," Guenther said. "If you're an over team or a 4-3 team like us, if you take an end and make  him a stack linebacker where he has to understand the run fits and the passing game and all that stuff, it takes a year maturation. We're looking for a guy to play end. If not then we have to change the scheme a little."
Guenther says the 4-3 ends are out there even if they don't exactly fit the specifications.
"They're not 6-5, 285 coming out of college. Guys are undersized, but there are guys that have proven the last couple of years they can play every down at defensive end," Guenther said. "I've got a list of 250-260-pound rushers around the league that can also play the run.  With good technique you can set the edge of the defense. They ask linebackers to do it."
Yes, the leading sackers in the NFL this season were a pair of 235ish outside backers in Atlanta's Vic Beasley (15.5) and Denver's Von Miller (13.5).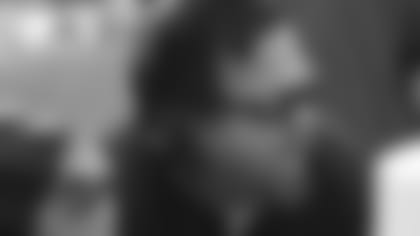 Bengals defensive coordinator Paul Guenther is looking for a quick first step.
But there was also 6-6, 240-pound Danielle Hunter getting 12.5 sacks playing end for former Bengals defensive coordinator Mike Zimmer in Minnesota. The 6-3, 252-pound Cliff Avril had 11.5 sacks for Seattle and 6-1, 251-pound Khalil Mack had 11 sacks for Oakland at defensive end. Chargers rookie defensive end Joey Bosa racked up 10. 5 at 6-5, 270 pounds while 6-2, 262-pound Olivier Vernon logged 8.5 as the Giants' new defensive end.
So all shapes and sizes. Just like they showed up here. Just like a couple of defensive ends that have intrigued people here for the North, such as Youngstown  State's Derek Rivers (6-5, 250), Illinois' Dawuane Smoot (6-3, 255)  and Michigan's Chris Wormley (6-6, 302),  as well as Villanova's Tanoh Kpassagnon  (6-7, 290) for the South.
Maybe the most intriguing is Rivers, the guy with local ties. He's preparing for the April 27-29 NFL Draft at Ignition Sports in suburban Cincinnati under the guidance of Clif Marshall, the disciple of Bengals strength and conditioning coach Chip Morton.
Rivers, from Kinston, N.C., didn't get a sniff from a Division I school but ended up setting the all-time sack record at Youngstown State when 15 of them helped the Penguins to this season's FCS national title game.
Marshall compares him to Connor Barwin, the 6-3, 253-pound University of Cincinnati product who shot from nowhere to be taken in the second round of the 2010 draft and is working on 50 career sacks.
"He's the same size, same weight and has similar arm length and he has the athletic ability Connor Barwin had," Marshall said. "I think teams are going to be intrigued by how strong he is on the bench press, as well as the long arms."
But Rivers doesn't look like he's coming out of nowhere. Some of the gurus were gushing after the first practice that he was the best edge rusher for the North, particularly after he bull-rushed Bucknell's 310-pound left tackle Julien Davenport.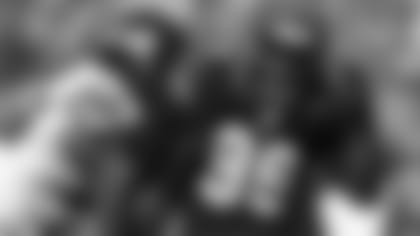 The CW is the Bengals are looking to supplement the edge rush of Pro Bowl left end Carlos Dunlap.
"The NFL teams I spoke with told me not to force weight on him. Just to let him be natural," Marshall said. "He's big enough and strong enough that he can play a 4-3 end … More and more you're seeing in the league 4-3  defensive ends in college and could even be productive  but don't have the size and they're moved to 3-4 linebacker and it's hard to learn how to drop into coverage and come out of their breaks. But when you have a guy like Derek who can do both, he's attractive to every team."
Rivers is versatile enough that the Senior Bowl has listed him as an outside linebacker and the Bears coaches have been using him some as a 3-4 outside backer. Back in Cincinnati he also flashed his versatility off the field last Friday night when he joined Bengals defensive co-captain   Domata Peko feeding the homeless in Covington, Ky.
Rivers watched Peko's wife Anna spellbind the shelter with her own memories of her and her husband so down on their luck in college they had to steal food and search couches for change. Rivers also watched Peko unable to finish his testimony of his commitment to Christ because he broke down in tears twice.
"He's awesome. That's kind of what I want to do as far as giving back," Rivers said. "I had no idea he and his wife had been through that. It's an amazing story. I love to hear stories like that. God has a plan and it all worked out."
Marshall has also hooked him up with Bengals special teams co-captain Vincent Rey to talk about waits in the pros. There may be all sorts of pass rushers, but Marshall thinks Rivers has checked the most important box.
"He's fit right in here with guys  like Vinny and Domata," Marshall said. "He's in that same mold as those guys when it comes to high character."