With the 3-7-1 Bengals'  backs to the river and the 5-6  Eagles' backs to the city, it's a pretty straightforward script Sunday (1 p.m.-Cincinnati's Channel 19) at Paul Brown Stadium
The winner moves to the next must game while the loser ends up watching the postseason with the Bengals.com Media Roundtable. The group gives the Bengals a split decision (2-1-1) over the Eagles.
It must be December. The beat guys are tired trying to figure out their guys and pick against them on principle. The Cincinnati Enquirer's Paul Dehner Jr. goes against the Bengals because they are in a rut, where they are unable to score in the fourth quarter, and The Philadelphia Daily News' Paul Domowitch goes against the Eagles because they can't score at any time and they're 1-5 on the road.
Charles Davis, one of the Fox analysts  for Sunday's broadcast, calls it a jump ball with the game hinging on  which running game can help their young players the most, Wentz or the Bengals receivers trying to replace A.J. Green.
Katherine Terrell, who covers the Bengals for ESPN.com, goes with the home team's defense, which has been playing well of late.
It's hard to tell what the Bengals' mindset is. They're saying all the right things. That's a little easier to say than do when they're almost out of the playoffs. I think the slim possibility they can make the playoffs probably helps them keep going. I didn't see them quit against the Ravens.
A lot of people have been asking, 'Has Andy Dalton tailed off?' I think that's because of the offensive line and their issues. I think they're probably going to try more new things this week. You saw them bench center Russell Bodine at least temporarily and I wouldn't be surprised if they tried something new and put T.J. Johnson in there instead of Bodine. When Bodine was out they scored a touchdown last week, so maybe tinkering with it isn't the worst thing. If they can't protect Dalton they won't be able to do much this weekend.
The Eagles offense is as bad as the Bengals offense has been. I think if the defense plays as well it has, it will be a low-scoring game and the Eagles don't have the kicker the Ravens do. The Eagles' best weapons are injured. The Eagles have really tailed off from that good start and they just haven't looked good in recent weeks.
THE EDGE: Bengals, 17-13.  A low scoring game. This score means the Bengals need to make a field goal, but Mike Nugent's problems have been PATs, not field goals.  If the defense can scratch out another good game and if it's low scoring they can probably hold on to win. They couldn't move the ball at all last week and they really need A.J. Green back, but obviously that's not going to happen this week. It may not happen for a while. But that just means Tyler Boyd and Rex Burkhead have to  step up. They've shown promise, but you can't really fill the hole left by Green and running back Giovani Bernard.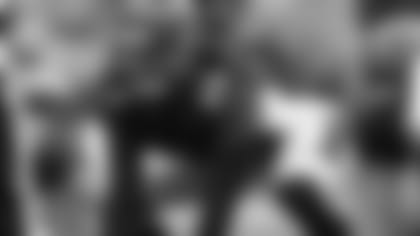 Long snapper Clark Harris, who grew up an Eagles fan in New Jersey, is doubtful again.
Cincinnati, without A.J. Green, is trying to get tight end Tyler Eifert going on a consistent basis like they like to do. But I still think it comes back to running the ball. Can the offensive line create some gaps for Jeremy Hill? Can they be consistent in order to help out those other wide receivers who are trying to fill the gap for A.J. Green?
Flip it over to Philadelphia and they've got the rookie quarterback. After his first three games, you knew that he could only hold up for so long. He's a rookie in the NFL. It's like going through the lineup in baseball. You go through a month and people see your swing. And they figure you out and now you have to adjust. The onus shouldn't be on him to bring them along. The onus should be on the rest of the team to bring him along.
That's where Philadephia has to make the transition. Running back Ryan Mathews wont' play, but can they run the heck out of the ball to make his throws easier because his receivers have really let him down in a lot of ways?
A big deal for the Bengals is if they can stop them on that first drive. If they get off the schneid with that I think that would increase the energy around the team.  Once they get that out of the way, they settle down and they do play well. They make it hard to move the ball and make plays. That first drive will be fun to watch. I think it's a mental barrier they've got to get through.
If I've got defensive tackles like Philadelphia, Fletcher Cox and Bennie Logan, I'm testing that Bengals interior in a big way. I'm testing Russell Bodine to see what's going on and I'm going to see if I can use those big bodies to cave in that front. Because if I can, then my run defense gets that much better. If the Bengals can neutralize Fletcher and Logan, things start to move.  Everybody is talking about Philadelphia's pass rush. It's not the pass rush.  I think what you have to worry about in this game is stop the Bengals from running. I just think Cincinnati has to fall back on something that's worked before. I think guys like left tackle Andrew Whitworth are just going to pull in that offensive line and go, 'We used to be able to move people. It's time for us to move people."
THE EDGE: no edge. Both teams know if they lose this game, we're not talking about the post season. Now if  we win our way out , get some help, we may have a  chance. If they lose this one, the whole narrative changes for both teams. This is almost like the old pro wrestling lose leave town match.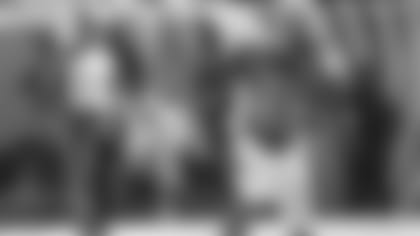 Look for linebacker Vincent Rey's matchup against Eagles running back Darren Sproles.
Carson Wentz had the great first four starts with a 103 passer rating. Very poised. He's still poised, but he's playing behind an offensive line that has some missing parts. Right tackle Lane Johnson is suspended, his backup is hurt and they're moving left guard Allen Barbre to right tackle and they just haven't played together.
He wants to be known as a thrower, so he didn't use his mobility up until last week when they flushed him out of the pocket in the loss to Green Bay. He looked pretty good, so I think he'll be more willing to run now. His accuracy has been up and down. He doesn't always hit his receivers in stride and that's been a problem. But he hangs in there and goes through his progressions. His problem is he doesn't have any receivers.
The big target is Jordan Matthews, but he's got an ankle injury and is questionable and they really need him. But he's their slot receiver, so they work from the inside out with running back Darren Sproles. Running back Ryan Mathews won't play and they prefer to use running back Darren Sproles as a receiver. I think what you'll see Sunday is a lot of three tight ends. They're pretty good targets and they can get some matchups there. But they don't have much outside. Wide receiver Nelson Agholor, their first-rounder from last year has been benched.
They like to use Wendell Smallwood at running back, their fifth-rounder out of West Virginia. He's good, not great, but he's got some explosion and has been effective. Sproles has a cracked rib, but you can't tell. They want to run the ball. They don't want Wentz throwing more than 35 passes, but their rush percentage has fallen from 44 to 36 the last couple of games.
I'm not saying this is left tackle Jason Peters' best year, but he's playing well and that surprises me because last year he struggled and he was hurt. He's done a good job protecting Wentz's blind side.
Their pass rush has been up and down. They've only got six sacks in the last five games and that's because they're playing quarterbacks that like to get the ball out and that's how they defeat the rush. Defensive coordinator Jim Schwartz doesn't like to blitz much and he wasn't going to blitz Aaron Rodgers much Monday night. I think they only blitzed five out of 35 times. They play two guys like that in their own division that get it out like that, Eli Manning and Kirk Cousins. Fletcher Cox hasn't had a sack since week four. Every time he moves he's double-teamed. Defensive end Connor Barwin isn't as good a fit here in a 4-3 wide nine as he was in a 3-4 as a rush defensive end.
Middle linebacker Jordan Hicks (from the Cincy suburbs) has played really well. He's not overly physical or very big, but he's always in the right place, which is what linebackers need to do in Schwartz's system.
Their safeties are terrific, but they've got problems at cornerback. They're competent guys, but if the pass rush doesn't get there, they're exposed. Schwartz brought two corners with him from Buffalo, Leodis McKelvin and Terrence Brooks, but it's been tough to watch McKelvin play with a hamstring injury. They've had to move Pro Bowl safety Malcolm Jenkins into the slot in nickel. The two things they're looking for in free agency are an elite edge rusher and a No.1 type of corner.
The special teams have been very good. Except for an on-side kick and a squib kick, they haven't allowed a kick return past the 26-yrd line.
THE EDGE: Bengals, 24-20. I've been bad all year on this. Every time I pick them to win, they lose. Every time I pick them to lose they win. They can't win on the road so I'm not going to pick them even though the Bengals are struggling.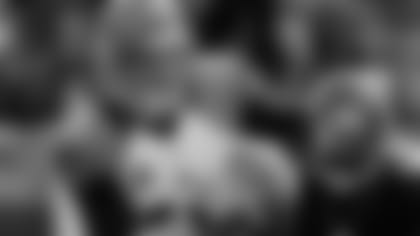 The Bengals haven't won in four games, tying the longest drought under Andy Dalton.
The thing to me about this team that makes them so hard to pick is every game looks exactly the same. Starts the same way, ends the same way. The same positions that have been failing all year keep failing and not  getting better. As I guess Marv would say, it is what it is.
The right tackle position, pass protection in general. Fourth quarters, which just continue to be no offense. It's unbelievable how bad they've been in the fourth quarter the last six games. One touchdown and 13 points. Worst in the NFL in that stretch. I don't know if anyone in this building even knows why. It's baffling.
This Eagles team isn't great either. Since they started 3-0 they've looked terrible. One of their last five. One and five on the road. So they've been bad of late and on the road. Their offense is really scuffling. Their receivers haven't been able to get open. Their corners have really struggled. There's no reason in a normal season you wouldn't say the Bengals would easily win this game, but you can't pick them this year. Their roster is probably better but their roster has been better than a lot teams and it just hasn't been.
Not only have they lost to mediocre teams, but they've  lost to teams that gave them chance after chance  to win. They played like mediocre teams and didn't play above their level. They just haven't cashed in on opportunities all year. That's why they're where they are.
I would think the big matchup is the Bengals stopping their defensive line. If you can give Andy time there are matchups out there, but I just don't think you can confidently say that when you see what teams have been able to do to the Bengals up front and what the Eagles have been able to do to teams up front.
THE EDGE: Eagles, 12-11. Absolute ugly slobber-knocker. Just awful. It looks just as bad as that score.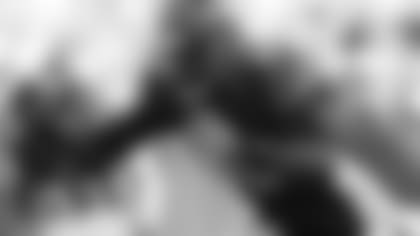 Carlos Dunlap, who leads the Bengals with 10 tipped passes, hopes to be introduced to Eagles rookie passer Carson Wentz.
With two old-time No. 32s in the building for Legends Weekend, Rudi Johnson and Cedric Benson, what better time for current No. 32 Jeremy Hill to come up with one of his 100-yard games between the tackles?
They've been few and far between. Hill has had just one 100-yard game in the last two years, but why not now? The two best rushing teams the Eagles have faced of late, Seattle and Dallas, put up big numbers on them. With the Bengals offensive line struggling enough to have two different rotations going on last week and the A.J. Green-less receiving corps looking for its first big play, why not run the ball?
This will be a good game in the great O-line debate. Is the offensive line that bad? Or does the pressure stem from Dalton holding on to it because of deep drops or inexperienced receivers unable to get open? The Eagles' pass rush is ranked No. 10 in the NFL in generating sacks per pass. But three of the QBs that have beaten them this year, Aaron Rodgers, Eli Manning, and Kirk Cousins, were sacked just a total of once.
The thread? All three get rid of it in a hurry.
As badly reduced as the Bengals offense is, Philadelphia is also scoring challenged. They don't have a speed receiver (their highest rated wide receiver in the profootballfocus.com ratings is questionable slot man Jordan Matthews with an ankle), their top running back is out, and look for the Eagles to resort to a bunch of three tight-end sets. If Philly works from the inside-out, look for the Bengals defense to do the same and heat up a rookie QB with few options and a revamped offensive line.
The Bengals feel like if they can take Eagles running back Darren Sproles and his pass catching ability out of the game, they'll have the upper hand. The matchup to watch here is Bengals linebacker Vincent Ray against Sproles.  PFF rates Rey third in the NFL among 4-3 outside backers in coverage.
Another key matchup? AFC kick return leader Alex Erickson faces a Philly cover team that hasn't allowed a true kickoff beyond the foes' 26-yard line.
The Bengals are due. They haven't won in 42 days, tied for the longest drought in the Green-Dalton era.