Updaterd: 12-5-06, 8:15 a.m.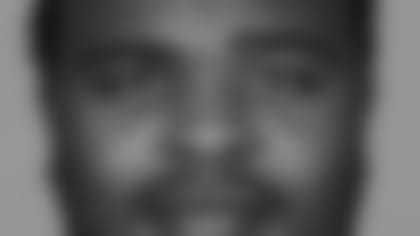 Williams: "Flip of switch"
Veteran Bobbie Williams is one of the reasons the Bengals feel so good about this stretch run. He's one of their injured starters returning for the last four games that decide if the Bengals go the playoffs in consecutive seasons for the first time in a generation.
And one of the reasons Williams is happy is that this is a different team than the last one he played for in their last loss, that 49-41 collapse to San Diego back on Nov. 12 that has become the rallying point of their Wild Card chase.
"I see the same guys. I just see a switch flipped on," said Williams, the right guard returning from an appendectomy for Sunday's game at Paul Brown Stadium against the Raiders. "It's more of a sense of urgency. More professionalism. The guys have more 'tunnel vision,' as Coach would say. I'm just going to blend right in."
Williams is set to join three other regulars coming back from injury Sunday along with cornerback Deltha O'Neal (shoulder), defensive tackle John Thornton (knee), as well as wide receiver Kelley Washington (hamstring). The outlook doesn't appear as bright for center Rich Braham (knee) and left tackle Levi Jones (knee), who didn't appear at Monday's brief workout on the game field.
Another reason the Bengals are looking forward to repeating their 3-1 December of last season is rookies like Domata Peko, cornerback Johnathan Joseph and strong-side linebacker Rashad Jeanty have emerged as big-time producers in the hottest defense in the NFL.
Peko, the fourth-rounder from Michigan State, played the most snaps of his first season Thursday night in that 59-minute shutout of the Ravens in place of Thornton with 47 and he has no fear of rookies hitting the so-called wall in December because they've never played in so many games before.
"I'm not going to hit the wall, I'm going to knock it down," Peko said. "We've got good chemistry going now. Young guys like myself, J. Joe, Rashad Jeanty, we're getting more comfortable. We're starting to get a feel for each other. If I'm supposed to be here, I know the other guy is going to be there."
Left guard Eric Steinbach remembers head coach Marvin Lewis talking about December early on.
"Teams said we were out of it a few weeks ago. Now look," he said. "We're getting (injured) guys back. December is the month of separation. I'd rather be playing good ball now than in September."
With the Bengals the only one of the five 7-5 teams bunched together for the two AFC Wild Card spots riding a three-game winning streak, they have put not only their destiny in their own hands but pressure on the others by playing the best football of any of the contenders.
They would be lined up to travel to New England if the playoffs opened this Sunday.
Steinbach said he thinks center Eric Ghiaciuc is going to be back in time for the Raiders after spraining his knee Thursday, but he also said he'll take some reps at center this week.
The return of Williams means Steinbach could move to center, where he would make his second NFL start, and Williams' replacement, Stacy Andrews, could make his first NFL start at left guard. But offensive line coach Paul Alexander talked about using "all our contingency plans."
The reason he used untried Ben Wilkerson at center when Ghiaciuc went down early in the third quarter is because, "We were playing the most confusing defense in the league and Steiny hadn't worked there all week," he said. "We felt it was better to make a one-for-one move."
The party line is to take 'em-one-at-a-time. Under Lewis the club has suffered devastating December home losses to a pair of teams that had won just four games. In 2003, it was Cleveland that knocked them out of the playoffs in the regular-season finale and last year it was Buffalo costing the Bengals a chance for a playoff bye.
"All I'm thinking about is Oakland. That's all that matters," said middle linebacker Brian Simmons. "This is a different situation all together. We didn't play well enough to win those games. We knew what was on the line; we just didn't play well."
But clearly Lewis' message has hit home. Simmons, who never made it to December on a team that had five wins during his first five seasons, still relishes it even though Lewis has made it old hat. Since 2003 the Bengals have come into December with seven wins three times.
"That's what you play for in September, October and November," Simmons said. "To set yourself up for December. Everybody would want to be where we are. Where we control our own destiny. But we don't want to make any claims yet."
They can't because we're still in January of December.
According to the NFL's statistics company the Elias Sports Bureau, the five 7-5 teams break down like this if the postseason was now:
The Broncos would be out, and the Bengals, Chiefs, Jaguars and Jets would be alive for the two spots. Denver would be eliminated on the criteria of division record because of the tie with AFC West rival Kansas City.
The tiebreaker would then be AFC record. The Bengals would be first among the four and claim the first Wild Card, with the Jets taking the second Wild Card. Cincinnati is 5-3 against AFC foes, the Jets are 5-4, Jacksonville is 4-4, and Kansas City is 3-5. As the first Wild Card, the Bengals would play the lowest-seeded division winner and that would be the AFC East champion Patriots.
"Everybody knows KC has to play Jacksonville," said wide receiver T.J. Houshmandzadeh, before catching himself. "Which I shouldn't even be worrying about. Jacksonville has to play Indy. Baltimore has to play Kansas City. ... But we have to worry about us."
Lewis wasted no time trying to get his team's mind on Sunday's game against the 2-10 Raiders and not the Monday night game against the 10-2 Colts looming next week. He emphasized the Raiders are ranked third in NFL defense with the NFL's No. 1 pass defense.
Wide receiver Chad Johnson, who went prime time Sunday night during an interview at halftime of Seattle's win over Denver, said they woke him up to do the gig and that's why he looked so uninspired.
But he said the Bengals are wide awake for the Raiders, especially cornerback Fabian Washington.
"Their defense is good. (Washington) is good. He can fly around," Johnson said. "He flies around like he's going to the Olympics. I don't know if he's faster than me, but I'm looking forward to playing him because he can fly.
"The most important thing is Oakland right now. You know how the NFL goes. There are always teams (with) records that aren't that (good), but they always seem to spoil teams trying to make it to the playoffs. We just have to go out and be concerned about playing well. ... Their defense is so good, I'm surprised their record is what it is."
And then there is a playoff veteran who simply can't get wrapped up in it all just yet.
Strong safety Dexter Jackson, aiming for his eighth career postseason game on his sixth playoff team, shrugged at the scramble.
"I've glanced at it but haven't studied it," Jackson said. "If there are that many teams that are clustered, then somebody has to win and somebody has to lose."
Jackson had the weekend off, so for him that meant he had time to spend with his kids and he didn't have time to watch the crush of games. Although he admitted people were calling him with the results.
Quarterback Carson Palmer, wearing a powder blue Detroit Lions turtleneck on Monday, admitted he was pulling for Seattle to beat Denver in the Sunday night game, which the Seahawks did. But before checking out the Cleveland-Kansas City score, he looked up how good friend Jon Kitna did with his Lions against New England.
Not well, but when he saw the Browns beat the Chiefs in overtime, Palmer admitted, "That got me fired up."
"If we win one game at a time, if we don't win one game at time, it will take care of itself," Palmer said. "We can still play better. If our defense keeps playing like they do, we're going to win some games."
SLANTS AND SCREENS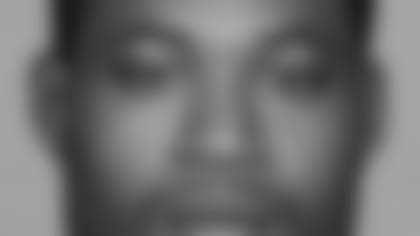 Rookie wide receiver Reggie McNeal was arrested over the weekend in Houston for resisting arrest outside a club and the team hasn't commented on his status following charges filed against the seventh Bengal since Dec. 15. He wasn't at practice Monday and McNeal, no doubt, is back in head coach Marvin Lewis' doghouse after emerging briefly to play a few snaps the past few weeks. Don't look for him to be active Sunday. Especially now that Washington is getting healthy.
McNeal first got himself in a jam with Lewis when linebacker Odell Thurman got arrested for DUI driving McNeal's car.
"We've been very positive since the season started," Johnson said. "I'm pretty sure it wasn't his fault regardless of the situation. I don't know what happened down there. He's my teammate. As far as I'm concerned, he didn't do anything wrong." Williams on playing after his Nov. 15 appendectomy: "I'm 105 percent."
He said he started doing aerobics a week and a half after the surgery, and that he felt like he's got his legs after Monday's walk through. Wide receiver Tab Perry had good news Monday. Although on injured reserve, he has been cleared to do light running on a treadmill. The Bengals had feared if Perry tried to come back too soon on his injured hip, it could lead to a permanent injury like the one that ended the career of Raiders running back Bo Jackson.
But with two sets of doctors now agreeing he can get on the treadmill, that danger seems to have passed. A win Sunday and the Bengals have their fourth straight non-losing season for the first time in 30 years since the 72-77 Bengals went six straight. They are two wins away from their first consecutive winning seasons since 1981-82, their last back-to-back playoff berths.
**Bengals (7-5 overall, 5-3 in AFC, 3-3 at home, 4-2 on road) Dec. 10 Oakland (2-10 overall, 1-8 in AFC, 0-6 on road) Dec. 18 at Indianapolis (10-2 overall, 7-1 in AFC, 6-0 at home) Dec. 24 at Denver (7-5 overall, 7-3 in AFC, 4-2 at home) Dec. 31 Pittsburgh (5-7 overall, 3-6 in AFC, 1-5 on road) FOES: 24-24**
Denver (7-5 overall, 7-3 in AFC, 3-3 at home, 4-2 on road) Dec. 10 at San Diego (10-2, 8-2 in AFC, 5-0 at home) Dec. 17 at Arizona (3-9, 2-4 at home) Dec. 24 Cincinnati (7-5, 5-3 in AFC, 4-2 on road) Dec. 31 San Francisco (5-7, 1-5 on road)
Jets (7-5 overall, 5-4 in AFC, 3-3 at home, 4-2 on road) Dec. 10 vs. Buffalo (5-7, 3-5 in AFC, 2-4 on road) Dec. 17 at Minnesota (5-7, 3-3 at home) Dec. 25 at Miami (5-7, 2-6 in AFC, 3-3 at home) Dec. 31 Raiders (2-10, 1-8 in AFC, 0-6 on road)
Jacksonville (7-5 overall, 4-4 in AFC, 5-1 at home, 2-4 on road Dec. 10 Indianapolis (10-2, 7-1 in AFC, 4-2 on road) Dec. 17 at Tennessee (5-7, 2-6 in AFC, 3-3 at home) Dec. 24 New England (9-3, 5-3 in AFC, 5-0 on road) Dec. 31 at Kansas City (7-5, 3-5 in AFC, 5-1 at home)
Kansas City (7-5 overall, 4-4 in AFC, 5-1 at home, 2-4 on road) Dec. 10 Baltimore (9-3 overall, 6-2 in AFC, 4-2 on road) Dec. 17 at San Diego (10-2 overall, 8-2 in AFC, 5-0 at home. Dec. 23 at Oakland (2-10 overall, 1-8 in AFC, 2-6 at home) Dec. 31 Jacksonville (7-5 overall, 4-4 in AFC, 2-4 on road)