A rare A.J. Green outburst, call it the first, defined Sunday's loss.
JACKSONVILLE - Maybe the tone of the Bengals' tumultuous 23-7 loss had been set 90 minutes before Sunday's game when word wafted up to the press box that the Jaguars had benched their star player, rookie running back Leonard Fournette, for breaking a team rule.
Then the game was decided when the Bengals star, the unflappable A.J. Green who prides himself on cool and doing the right thing, broke every rule in the book and got ejected in the last minute of the first half for fighting.
Fighting? A.J. Green? The Bengals are 3-5, Bengaldom is turned upside down, and cornerback Adam Jones, the oldest Bengal and veteran of five Cincy play-off runs, is wondering.
"At a certain point, it's a reality check with guys in the locker room," Jones said. "Do you really want to win, that's my question to some of these guys is 'how much do you want to win?'
No one doubts Green was baited by the cocky, talkative Jaguars cornerback Jalen Ramsey on what should have been the last play of the first half.
That's when there was a play ran nowhere near Green jogging down the field to end the half, so he put his hand on Ramsey's arm, turned around, and with Green's back staring at him Ramsey shoved him to the ground with both hands.  And that's when Green stood up, put Ramsey in a headlock and threw him to the ground, punching him all the way, even on the ground as both teams scrummed to break it up. Green, who got what is believed to be his only 15-yard penalty when he kicked the ball Andy Dalton used to throw his first touchdown pass into the stands, was gone.
Ejected. So was Ramsey. Green knew he shouldn't have taken the bait as Ramsey taunted him with words and hands on his face mask.
"As a player, as a man, and a father, that's a reflection of me. I should have walked off in that whole situation," Green said. "I definitely learned from this experience.  It's never going to happen again.  I regret my actions. Whatever the punishment, I accept it.  I put myself in that situation."
The two had been acting up all game, said referee Brad Allen. He said both had been warned and that's why Allen said it was easier to run Ramsey even though he didn't throw a punch.
Andy Dalton didn't have many quiet moments like this in the pocket Sunday.
"We ended up with a fight by Cincinnati but we had the instigator in Jacksonville. Therefore, they were both disqualified," Allen explained.
Like Green, the Bengals couldn't stay disciplined Sunday as they fell into the Jaguars' game and didn't have the ball 20 minutes (19:46) for just the second time in the Marvin Lewis Era. They ran only  37 plays, generated a mere 148 yards of offense, saw the defense give up 12 of 18 third-down tries, and watched a  punt returned 63 yards for a touchdown.
An unsporstmanlike conduct penalty on right tackle Andre Smith following the Bengals' touchdown led to Jacksonville's 56-yard field goal by Josh Lambro at the end of first half that made it 13-7 and cornerback Adam Jones' face-mask penalty in the third quarter led to a field goal that made it 16-7.
 "It's tough any day when you can't run the ball and can't control the line of scrimmage," said wide receiver Brandon LaFell. "We lose one of the best players and leaders on offense. It was kind of tough on us today. We have to find a way to sustain drives and stop stepping on our own toes on first down and keeping us in these third and longs.
 "They're pretty good up front and some guys in the back that can make some plays too.  So we knew it would be a dog fight, and we didn't fight – not hard enough to win this game."
It was the stuff of shutouts. It was the fewest plays they ever ran under Lewis with the closest being the 40 in the 2009 finale in a 37-0 loss to the Jets when they were getting ready for the postseason. It was their third fewest yards ever under Lewis with the next closest the 135 in the 2014 shutout in Indy.
Green's struggles mirror the decline of an offense lacking the presence of tight end Tyler Eifert, the game-breaking speed of deactivated first-rounder John Ross, and an offensive line unsuccessfully adapting to its biggest overhaul in eight years. Green has now had his worst three straight games with seven catches after Sunday's one for six yards on two targets. But he insisted the fight wasn't because of frustration.
"I'm a team player. I don't need the ball. As long as we win," Green said. "I have a son, and I'm not going to teach him to back down from anybody. It's a respect thing. I respect all my opponents … but when it gets to a level, when I'm not looking, and I'm putting myself in danger, I'm going to have to defend myself."
 Green apologized to his teammates privately and to Bengals president Mike Brown publicly. There was support and empathy for Green but also the wish he hadn't done it.
 "He's got to learn from it and I'm sure it won't happen again," said left end Carlos Dunlap. "They have to do what they have to do to get us off kilter and it worked for them today."
 Maybe on another Bengals team that isn't under the gun at 3-5 Green would have handled it better and maybe his teammates would have handed it better. They came out in the second half and had more penalties than first downs.
"Everybody knows what I think of A.J. I'll take A.J.'s  side, but some (stuff) has to stay on the field and some (stuff) you need to keep off regardless of what it is," Adam Jones said.  (Ramsey) will get what he asked for. They always come around. Watch what you say and be respectful to people. You never know what happens. You never know who you're going play with. You never know who you're going to see again. I'm going to leave it at that."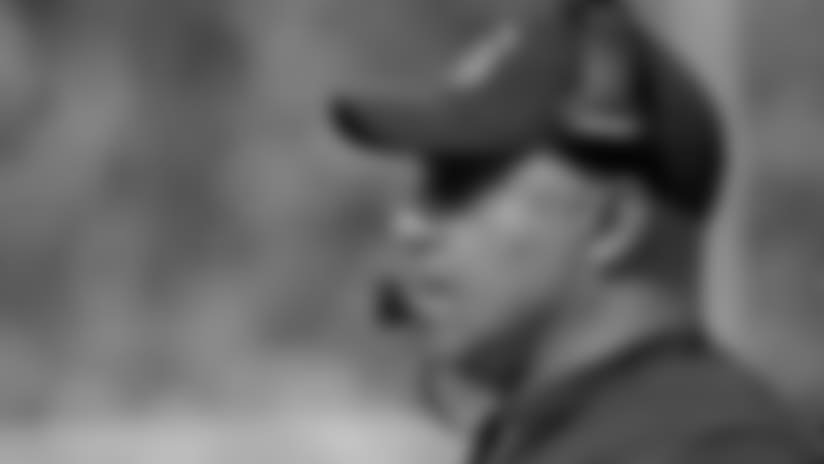 The last time the Bengals were 3-5 head coach Marvin Lewis saw them to a 7-1 finish in 2012.
As LaFell said, "I stand by my guy right or wrong."
Jones, the oldest player on defense, called for passion after he didn't see any Sunday and even asked a reporter, "Did you see any passion out there today?" He nodded when the reporter said no. And LaFell, the oldest offensive player, scolded his mates for just taking it.
"You have to make a play. He's not on the field. Stop looking around waiting for A.J. to make a play. He's not on the field now. You go make a play," LaFell said. "We definitely have to stand up and be a man and stop letting the guy across from you dominate. Point blank, that's it."
Halfway through the season the offense looks as uncharacteristic as Green flailing way. The running game was supposed to take off Sunday against the NFL's last-ranked team against the rush. It never happened. Mixon had 31 yards on 13 carries and actually saw his yards per carry for the season dip to less than 3. Eight of his carries were for three yards or less and on his last one of the day he was thrown for a six-yard loss.
Quarterback Andy Dalton, who said he never saw the Green-Ramsey altercation and doesn't know what started it, had other problems. The Bengals weren't disciplined to follow the script and once they couldn't run the ball, that allowed the Jags to help Ramsey and pin back the ears of the Bengals' unsteady offensive line.
Here's how that crucial series to open the second half ended once it reached the Bengals 47:
Mixon for a one-yard loss on first down before getting six up the middle on second down. Then Dalton a scramble for three yards but left tackle Cedric Ogbuehi called for a hold. On third-and-15 Dalton hurried an incompletion over the middle to rookie wide receiver Josh Malone. Right tackle Andre Smith called for hands to the face. Declined. Punt.
"I mean we wanted to come out at halftime and put a drive together, and get points. We got a couple of first downs, at least one first down," said Dalton after a 136-yard day was his lowest in three years. "We weren't able to keep moving the ball, and at the end of the day we ended up playing their game. They kept drives alive. They were in a lot of third and short situations, they kept converting. I mean, you look at the play totals, and they had way more than we did."
The one time Dalton had Green deep, he gave it a lousy throw. It was late in the first quarter and came on first down after Dalton had picked up 13 yards on a crosser to Malone over the middle. Green beat Ramsey down the right sideline on a go, but Dalton's throw drifted out of bounds.
"I missed him. I led him too wide, and AJ did a good job, he won, and I missed him," Dalton said. "That's what it comes down to."
Jones is looking for passion. Dalton is looking for confidence.
"I think that you need to play with confidence," Dalton said. "If you're not playing with confidence, and you don't trust yourself, the nobody's going to trust you. You've got to prove to everybody that you're playing with confidence, and playing hard out there. So if everybody takes a look in the mirror, and sees what they're doing, and they feel like they have to do more, then we have to do that."
Call it what you want. But at the season's half-way point all the Bengals know is they're still looking for answers.
Cincinnati Bengals take on the Jacksonville Jaguars in week 9 of the regular season.