[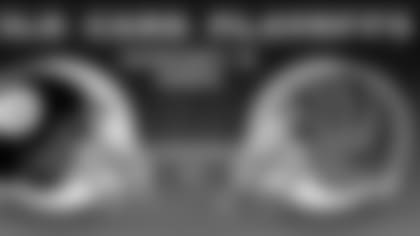 ](http://www.cincinnatibell.com/)
The Bengals and Steelers didn't wait long to add six new items to the Cincinnati postseason record book. It took quarterback Carson Palmer his first and only playoff throw to make it the longest in Bengals playoff history in Sunday's AFC Wild Card Game that marked the Bengals' return to the postseason after a 15-year absence:
Palmer's 66-yard pass to wide receiver Chris Henry broke Ken Anderson's 53-yarder to Cris Collinsworth on Jan. 9, 1983 in an AFC Divisional loss to the visiting Jets.
Bengals rookie wide receiver Tab Perry's 119 kickoff return yards broke Stanford Jennings's record of 117 in the Super Bowl XXIII loss to the Niners on Jan. 22, 1989 in Miami.
The Bengals' 90 penalty yards broke the record of 65 set in Super Bowl XXIII.
Steelers quarterback Ben Roethlisberger tied a Bengals foe record with three touchdown passes, only done previously by Oakland's Ken Stabler in Cincinnati's AFC Divisional loss in Oakland, Dec. 28, 1975
Roethlisberger's 148.7 passer rating beat Stabler's 121.1 that day.
Roethlisberger's 54-yard pass to wide receiver Cedrick Wilson in the second quarter tied the 54-yarder Jerry Butler caught from Joe Ferguson in the Bengals' AFC Divisional win over the visiting Bills.