Jeff Driskel's broken thumb has fractured the plans at quarterback.
That sound is Bengaldom exhaling with initial reports that wide receiver John Ross' right knee injury that he suffered in Thursday's pre-season finale isn't serious. It's unclear what his status is for the Sept. 10 opener against Baltimore at Paul Brown Stadium, but it looks like he and six other receivers are going to be on the roster at Saturday's cut to the limit of 53.
But that is going to be far from the Opening Day 53 because they'll most likely have to make some moves in reaction to other injuries, such as the one No.3 quarterback Jeff Driskel suffered Thursday with a broken throwing thumb. It's believed Driskel doesn't need surgery, which could make him a candidate for injured reserve-return.
Thursday night was mostly for the kids, but there were a lot of things on display, such as head coach Marvin Lewis' captains, the last ones before the permanent ones are chosen next week for the rest of the year.
Lewis sent them out, maybe, for a variety of reasons. There were 10-year defensive lineman Wallace Gilberry, third-year defensive back Josh Shaw and Andy Dalton, heading into his third season as Andy Dalton's backup, longer than the tenures of Jon Kitna and Ryan Fitzpatrick under Carson Palmer and Bruce Gradkowski for Dalton.
It's a great salute to Gilberry, 32, who has meant so much to this club in the locker room and on the field. He's in a heck of a scrum on the defensive line with all these young edge guys making such a push, but as expected he went all out in a pre-season finale because that's what he does. And if he doesn't make it Saturday that shouldn't eclipse the enormous respect the club has for him.
With one special teams co-captain in Cedric Peerman lost for the season on injured reserve and the other one, Vincent Rey, promoted to starter for the first three games with the Vontaze Burfict suspension, and Shaw the only one of last year's four top special teams tacklers returning, he appears poised to take on a leadership role. A new special teams co-captain? He's a natural. He's been in that sphere in college and he's an impressive guy who was chosen to speak at his student-athlete graduation ceremony at USC.
And McCarron showed in the dying moments Thursday night why Lewis sent him out there. The kid loves to play and he had to when Driskel went down his first series. That meant he spent a lot of time playing with a supporting cast that isn't going to be here Saturday.
So he took some shots. He got clotheslined, he got roughed, he had his leg stepped on. As the game limped on, so did he, not ducking behind a health code, or sliding, or ignoring the hits and not backing down, doing anything to get the winning field goal and he had to do lot of scrambling and improvising to give the Bengals three winning field goal tries in the last 4:42.
And he did it as joyously as a kid in a Mobile backyard.
"It was a great effort. It was badass to see that. It really was. That's fun. It's just awesome," said McCarron, icing up in the locker room so he could go greet family. "Just seeing those young guys, how much energy they had in that huddle. Just looking in their eyes and knowing they were thinking, 'We're going to win this … game.' … It's the most fun I had playing in a long time."
Even though he's the answer to the trivia question, which Bengals quarterback has come closest to winning a post-season game since Boomer Esiason, McCarron said he wasn't thinking about trying not to get hurt in the most meaningless game on the schedule.
"I've been playing this game since I was four years old," he said. "I just want to play. Don't put me in there and put the handcuffs on me. I want to go play. The only thing I heard (from the sideline) was, 'Go win the game.' I thought we were going to. I had a lot of fun. I had a blast."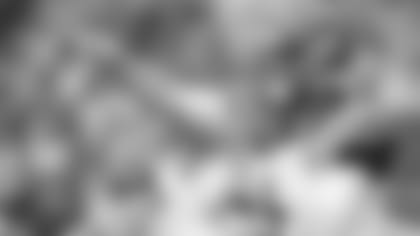 AJ McCarron: 'It was a blast ... badass."
Andy Dalton (7), AJ McCarron (3), Jeff Driskel (2)
If they want go light somewhere so they can fit seven receivers, here's their chance. But if they want to bring Driskel off injured reserve at some point after the eighth game, he has to be on the roster Saturday. They want to keep him, but in what form depends on the medical advice.
Brandon LaFell (8), A.J. Green (7), Tyler Boyd (2), Alex Erickson (2), Cody Core  (2), Chris Brown (2), Alonzo Russell (1), John Ross (R), Josh Malone (R), Kermit Whitfield (R).
With 189 yards, Erickson had the fourth most in NFL pre-season receiving. They're hoping Core does a better job with contested catches than what he did in the last two games. Figure his knee injury takes Ross out of any kind work on special teams. At least for now. Seven has to be the working number here.
Giovani Bernard (5), Jeremy Hill (4),  Tra Carson (1), Joe Mixon (R), Jarveon Williams (R), Darrin Laufasa (FB) (R).
Could three be the working number here now that Carson is hurt? The problem is, none of those are really going to give you special teams snaps like Carson. How about of the preseason's top six NFL rushers, two got their start in Cincinnati? Terrell Watson did in 2015 what Williams did this year and led the Bengals in rushing during the preseason as an undrafted college free agent. Watson had the second most pre-season yards with the Steelers this year while Williams' 117-yard effort Thursday night got him into the top six. TIGHT ENDS
Tyler Eifert (5), Ryan Hewitt (4), Tyler Kroft (3), C.J. Uzomah (3), Mason Schreck (R), Cethan Carter (R)
They've got some injury issues with Uzomah and Scheck but at last Eifert is healthy.
RT Eric Winston (11), RG-T Andre Smith (9), LG Clint Boling (7), C Russell Bodine (4), R-LT Jake Fisher (3), LT Cedric Ogbuehi (3), C-G T.J. Johnson (2), G Christian Westerman (2), C-G-T Trey Hopkins (2), G Alex Redmond (1), C-G J.J. Dielman (R), G Dustin Stanton (R), T Kent Perkins (R), T Cameron Lee (R).
Smith didn't work out at guard, but he was competent at left tackle in the last two pre-season games so now he's doing what they envisioned when they signed him and that's back up both tackles. The alert Johnson is so valuable as Bodine's one backup at center and he's got the ability to get you through a game at either guard. They're banking on Redmond and Westerman  maturing into very physical bodies.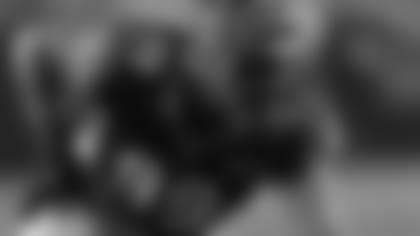 Third-rounder Jordan Willis had a sack in every game.
NT Pat Sims (10), DL Wallace Gilberry (10), DE Michael Johnson (9), DE Carlos Dunlap (8), DT Geno Atkins (8),  DE Will Clarke (4), DE Chris Smith (4), DL Marcus Hardison (3), NT DeShawn Williams (2), NT Andrew Billings (2), DT David Dean (1), DE Ryan Brown (1), DE Jordan Willis (R), NT Josh Tupou (R), DT Ryan Glasgow (R).
The most competitive spot on the club. If they go the low side and keep eight, some interesting guys are going to get claimed. If they keep their four starters and the four most productive or used backups, there are some high draft picks that aren't going to make it. But with an opening that may spring up because of the QB situation, they may be able to expand from eight. Tupou has his fans.
Vincent Rey (7) Vontaze Burfict (6), Kevin Minter (5), Nick Vigil (2), P.J. Dawson (2), Bryson Albright (1), Carl Lawson (R), Jordan Evans (R), Brandon Bell (R), Hardy Nickerson (R).
Burfict won't be on the 53 because he'll be suspended, so who's the lucky guy who becomes the sixth backer in his spot? 2015 third-rounder P.J. Dawson's bid to make it seemingly seems troubled because he got hurt so early in the preseason. Nickerson and Bell look to be giving it a run to be the only undrafted rookie on the club. Just how good is Evans going to be?  The guy staked his claim as a future starter during Thursday's game he dominated.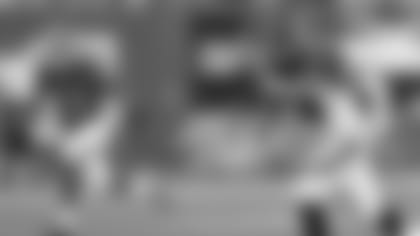 Josh Evans: Bengals Player of the Game in Indy.
CB Adam Jones (10), CB Dre Kirkpatrick (6), S George Iloka (6), S Shawn Williams (5), CB Darqueze Dennard (4), CB Bene Benwikere (4), CB-S Josh Shaw (3), S Derron Smith (3), CB William Jackson (2), S Clayton Fejedelem (2), CB KeiVarae Russell (2), CB Tony McRae (1), S Demetrious Cox (R), S Brandon Wilson (R).
Jones won't be on the final roster because of an Opening Day suspension. So they've got to craft his roster spot beginning now to see who goes when he comes back at this position or elsewhere. How close are they to lining up Opening Day without their two starting safeties, as well as Jones? Iloka has yet to play this preseason and Williams missed the last two with a dislocated elbow. But word is Iloka could have played Thursday and Williams is trying to get back before week 3 in Green Bay.   Russel has played well as the fifth corner behind the four No. 1s, and that may be all they need when Jones returns
P Kevin Huber (9), LS Clark Harris (9), K Randy Bullock (6), K Jake Elliott (R).
The powers that be suggest Bullock is the man because his work in practices has been about 15 percentage points than Elliott's. But if they keep Elliot, you saw Thursday night what his upside is when he almost kicked the 60-yarder at the end of the game.
Cincinnati Bengals take on the Indianapolis Colts in week 4 of the preseason.