If you weren't ready for the Bengals' last three picks of this weekend's draft, you might have missed it because the slowest guy may be the nation's fastest quarterback in Reggie McNeal as the Bengals drafted with division champion depth while pursuing multi-position players late Sunday.
When the smoke cleared from what could be their fastest draft ever, the Bengals emerged with no tight ends, a 4-3 defense, some character questions, and an Olympian challenge to such roster incumbents as Kelley Washington, Matthias Askew and Shaun Smith.
The Bengals opted in the last two rounds for fourth-down specialists and potential game-breakers instead of safely stacking positions.
They were in the process Sunday night of signing an estimated 16 college free agents, including their fifth quarterback to run the May 12-14 rookie minicamp.
In the sixth round, the Bengals drafted Texas A&M's McNeal and put him at a position - wide receiver - he hasn't played since he was a freshman in high school.
At the top of the seventh round, they used the Texans' seventh-round pick they received for the loss of wide receiver Kevin Walter on a player that can do what Walter did in the kicking game with Penn State special teams dynamo Ethan Kilmer. The 6-0, 204-pound Kilmer, a walk-on from Pennsylvania's University of Shippensburg, can also play both receiver and safety.
Then with their eighth and last pick they had receivers coach Hue Jackson chortling with the selection of little-used LSU wide receiver Bennie Brazell, an Olympic finalist in the 400 meters in the 2004 Games. With an average of 22.5 yards and three TDs on just 13 catches, the 6-0, 176-pound Brazell is the Bengals answer to the more pubbed Jeremy Bloom.
First-round pick Johnathan Joseph ran the second fastest time at the NFL scouting combine in 4.31 seconds, but the Bengals think Kilmer and Brazell might be a tad faster.
"Speed, baby," Jackson said as the day wrapped up. "Oh my goodness. Speed."
Head coach Marvin Lewis loves speed because he loves to practice with it in his belief it makes his entire team better. He couldn't help but call Kilmer a few weeks ago after watching some of his spectacular 23-tackle season on special teams.
"When you watch him on tape, he blows you away on fourth down. He keeps you up and awake," Lewis said. "Those characteristics are what make me very excited. I talked to him the Saturday before Easter, and he was very excited."
Lewis says Kilmer has the ability to start as a gunner on the kicking teams in the NFL after a distinguished track career at Shippensburg before walking on to the Penn State football team. He played in every game the past two years and while he caught just nine balls, two were for touchdowns, and he averaged 17.5 yards per catch.
Although Brazell focused mainly on track during his Olympic venture and a college career in which he made All-American 14 times, he did play in 32 games the last three seasons. But he didn't see a lot of time, and that why he was sitting there and Jackson was pumping his fist because he said "wow" too, at Baton Rouge for his workout.
"II don't know if anyone could tell me which one has a risk. I think they are just young, developing players.," Lewis said. "I  think you want guys who come here in the NFL and continue to grow and get better. They have the bodies and traits to play NFL football, so I don't know if they are a chance factor as much as it is just exciting to have them on this team. I think with chance factors, you're hesitant, and I don't think we were hesitant with these guys."

Jackson isn't so much interested in making Brazell a returner, but simply "the best receiver he can be," he said.
McNeal presents intriguing options
Just think what he gets to do with McNeal, the Bengals' most intriguing pick this weekend. Jackson gets to mold the nation's most athletic quarterback, a 6-2, 215-pound marvel who blistered the combine with a sub 4.4-second 40-yard dash, into a new wide receiver. McNeal never even once lined up there in college for one snap on a trick play.
The Bengals haven't seen him catch or run routes, but after watching the tape of a career one scouting service said reminded one of their guys of Hall of Famer Warren Moon when he came out of Washington, they think he can do it.
They haven't closed the door on McNeal being a quarterback a few years down the road, but not now.
"I don't know if you look at it as a gimmick, but if you came out of a television time out with him in your huddle and Carson Palmer on the sidelines, a team wonders if he stays out there or Carson comes in," said offensive coordinator Bob Bratkowski. "As a defense you have to deal with that and you're confused, that's the type of things we would try to do to utilize him. His athleticism makes you find ways to get the ball in his hands, get him touches and let him do the special things he does."
Jackson assumes McNeal has good hands and thinks he is a good enough athlete that he can absorb the position quickly.
"He can bend his knees and he's got loose hips; it shouldn't be a problem," Jackson said. "The toughest thing will be running routes, but that's all about body memorization and getting used to it."
For his part, McNeal, who only worked out for the Cowboys and Dolphins as a wide receiver, agrees it's a challenge. Spring camp and training camp are going to look at times like one of Lewis's Football 101 classes for guys like McNeal and Kilmer hunting for a position.
"Probably getting technique down and running crisp routes," McNeal says are the main obstacles.
"Since I played quarterback, I know how to read defenses and read coverages. If I have to run a route against man or zone coverage, I'll be able to find holes and get open."
What it all means is that Washington, who just signed his $721,000 one-year tender on Saturday, is in a serious roster joust even if Chris Henry is looking at a month-long NFL suspension.
The Bengals usually keep six receivers with five active and they already have Chad Johnson, T.J. Houshmandzadeh, Tab Perry, free-agent Antonio Chatman, McNeal and Kilmer. Even without Henry, it's jammed.
Washington signed the tender in an effort to help the Bengals trade him to a team with a better opportunity, but Lewis said, "it didn't arise."
Other noteworthy Bengalisms off the draft: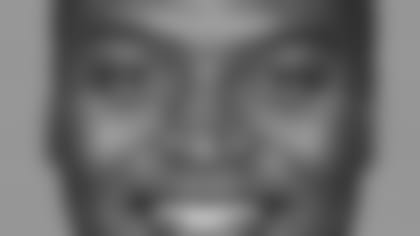 How about no tight ends?
They are now left with Reggie Kelly and Tony Stewart at 1-2 with just a combined 19 catches. Behind them are Ronnie Ghent, who is going to make a serious roster run but has never played in a game, and the oft-cut Darnell Sanders. Lewis wouldn't say if he'd go into veteran free agency to get one, but said at least one more would be signed for training camp.
Lewis sounded like he was dong a little whistling in the wind on it.
"I think we'll excel a little bit more there. We'll probably be better on special teams," he said. "Which is really the biggest role in protection and things like that. ... I don't necessarily know it's a void."
It was a frustrating vigil. After the Bengals lost Notre Dame's Anthony Fasano with two picks to go in the second round, the tight ends went half-a-round, or a round sooner than they thought. The Patriots grabbed David Thomas of Texas five picks before them in the third round. USC's Dominique Bird went two picks after them in Round 3 and Wisconsin's Owen Daniels went with the first pick in the fourth round.
To top it off, Virginia Tech's Jeff King went two picks before them in Round 5. Then, at that point, they would have been taking guys they would have cut next year.
"As the draft went along, where we had our guys evaluated and the time we made our picks, we could never take the plunge," Lewis said.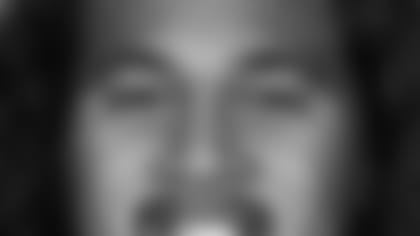 No flip on 3-4 flop:
The Bengals did draft two types of players on Sunday that would make a switch to a 3-4 base defense a little bit easier when they selected Michigan State defensive tackle Domata Peko in the fourth round and Florida State linebacker A.J. Nicholson in the fifth. Peko has the dimensions of a 3-4 nose tackle and at 6-1, 253 pounds, Nicholson is the biggest linebacker drafted in the four years of the Marvin Lewis era.
But Lewis said Sunday it's going to stay the same. A 4-3 base with a lot of 3-4 multiple looks, as they move Nicholson from his college outside spot to the middle backing up starter Odell Thurman. With 230-pound Landon Johnson and Caleb Miller, who may be less than 220 pounds, having trouble keeping on weight, Lewis said, he simply wanted to counter with a heavier guy rather than start a shift to heavier guys.
"(Nicholson) was just a productive guy. We took Caleb and Landon in earlier drafts, if that's what you're pointing to.," Lewis said. "They were guys who were productive on their collegiate campuses, too. They're struggling to keep the weight on all the time during the season. We've got those kind of players. Let's make sure we get the other kind as well — guys that can really run and produce that way. But this guy fits us, he's a productive guy and he happens to be a bigger-body player."
If Nicholson is going to move some of those backup veteran linebackers off the roster, he's really going to have to bring it on special teams, and the question is if his rather sluggish 4.8-second 40 time is going to get it done.
The addition of Peko really puts heat on Mathias Askew and Shaun Smith if the Bengals choose to stick with keeping four tackles.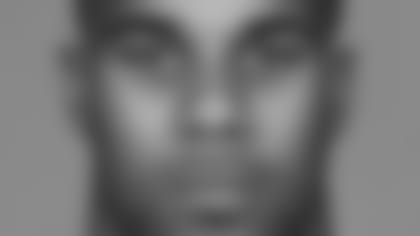 Character check-ing:
Nicholson is in the middle of the Bengals' latest character controversy. This one is moreso since it came just a few days after Lewis vowed in the wake of the Chris Henry situation to put a point of emphasis on the issue.
Nicholson and third-round pick Frostee Rucker, a defensive end from USC, have been accused of sexually assaulting women. A published report said Rucker pled guilty to a reduced charge of harassment and was given a one-year deferred sentence, spurring his transfer from Colorado State.
Nicholson has only been accused of sexual assault and indications are that he won't be charged because both he and the Bengals said Sunday the case has been resolved. Nicholson also has a DUI and says a separate incident in which police tasered him is a case of mistaken identity.
"A.J.'s off-the-field brush obviously is something that hasn't materialized with anything significant," Lewis said. "He made a bad choice and tried to beat the system and was called out on it. When the truth be known, it all went away. We had to see if there was anything else more to the smoke, and there wasn't, so we feel good about that."
Lewis indicated that Rucker has had no problems since he transferred.
"The coaches at USC told us everything we needed to know about that situation," he said. "This is something we address when the guys get here — we let them know they are targets. Everything with regard to Frostee is on the straight and forward, and we feel comfortable with him."

Nicholson made a passionate statement about where he is in his life during a very enthusiastic conference call with the Bengals media. It must have mirrored the phone call he had with linebackers coach Ricky Hunley, who said he never talked to a guy happier to go in the fifth round. It's that kind of passion they think he brings to the game.
"I'm a person that you can depend on, that you can rely on. You can trust me," Nicholson said. "I'm a good citizen and a good Samaritan."
Asked about criticism that he was a "knucklehead" in college, he said, "Never off the field. On the field is a different story. Off the field, I was an upstanding guy and still am. I made a couple of mistakes like other people make mistakes in their life."