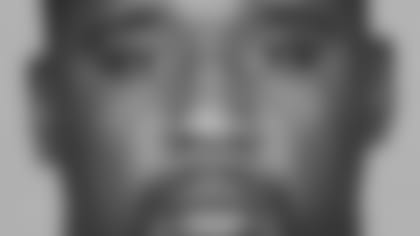 Even though the Bengals didn't play DeDe Dorsey in Indianapolis last Friday night, the back-starved Colts still claimed him Sunday for their Opening Day roster.
The Bengals had hoped that Dorsey would lead their practice squad, but they were still able to retain other rookies that flashed during the preseason in signing seven players Monday that make up the list of players that practices and attends meetings but aren't active for games. The Bengals have one position open on the eight-player practice squad.
After moving to tailback Friday for the last few moments of the 20-3 victory and racking up about five yards per his 11 carries, Brigham Young fullback Naufahu Tahi signed to the squad as did Georgia Tech defensive end Eric Henderson, Miami of Ohio safety John Busing, and Kentucky wide receiver Glenn Holt.
Center Ben Wilkerson went unclaimed and signed to the squad, as did his former LSU teammate, guard Nate Livings.
Tight end Ronnie Ghent is back for another stint after spending all last season and 11 weeks of 2004 on the squad.
The Bengals on Saturday indicated that they hoped to sign wide receiver Reggie McNeal to the practice squad, and with one spot remaining that remains a possibility.
Dorsey, the free agent rookie from NAIA Lindenwood, racked up 90 yards on 12 carries in the first three preseason games before taking a seat for the finale after he injured a leg in Monday night's game against Green Bay.
With third-down back Chris Perry shelved for the first six games of the season, Dorsey and five-year veteran Kenny Watson waged a battle for his slot. Quincy Wilson wrapped up the third and final tailback position when he dented the Colts for 128 yards on 19 carries.
Dorsey showed outstanding quickness and superb hands out of the backfield (he broke a 59-yard catch off a short route in Buffalo), but Lewis and his staff were concerned about Dorsey's pass protection and other elements and settled on Watson's experience.
"Every chance he's gotten to play, he's handled the situation very well with the ball in his hand," Lewis said of Dorsey in his news conference last week. "He's got a ways to go with some other things we need him to get better at in order to be a guy we were going to count on in an NFL game right now. He has a lot to learn in a short period of time."
But Lewis also wanted to have him around for a longer look.
"He's done some good things and made some people miss," Lewis said. "I'm sure four or five years ago, Rudi Johnson was doing the same things. Then you look up and you see a guy who stuck around and played."
Daniel Watts, an NFL Europe product, is in the ninth spot given to various teams to develop international players.