Updated: 9-19-07, 10:10 a.m. JonesThe Bengals on Wednesday signed linebacker Dhani Jones to a one-year contract.
On Tuesday, they released linebacker Andre Frazier to pave the way for the signing of Jones.
According to an NFC source, the Bengals had visits from three linebackers on Tuesday: Terna Nande, Kevis Coley and Jones.
Jones, an eight-year veteran who has started for both the Giants and Eagles and hasn't missed a game in four years, fits what the Bengals appear to be looking for: A 240-pound versatile, durable and experienced linebacker who can help on special teams as well as play a couple of different spots from scrimmage.
With Brooks hurting and Jones a starter at both the strong and weak sides, the Bengals would have even more versatility since their two outside backers (Landon Johnson and Lemar Marshall) have also started in the middle.
If the Bengals do sign Jones, they also get a high-profile guy who has dabbled in acting and modeling, and announced his signing with the Saints back in July during his stint working with the NFL Network.
He had eight tackles and a sack during three preseason games in New Orleans, where he was cut Sept. 1. The Eagles released him in April after a draft they chose a heavier linebacker for the third straight season.
Frazier becomes the third of the Bengals' top five tacklers on special teams last year to be waived or leave via free agency. Frazier had two teams tackles so far this season, but the Bengals rarely turned to him to help from scrimmage.
With defensive back Ethan Kilmer sidelined by a knee injury, safety Herana-Daze Jones is the only active one of the top five.
Frazier, a Cincinnati prep schooler who also played at the University of Cincinnati, finished fifth with 13 tackles last season despite playing in only 11 games after his arrival via waivers from the Steelers.
The state of the special teams is a hot topic after the Bengals have allowed 462 yards covering punts and kicks in the first two games. The punt coverage unit that finished first in the NFL last season and the kick return that was Top 10 are both ranked 29th in the league.
"We've got an awful lot of new guys in there," Jones said Monday as last year's leading special teams tackler tried to tackle the question everyone is asking.
"Sometimes it's kind of difficult. You think of special teams just running and being aggressive. It can get complicated in some instances. Guys make too much if they have to whip or do they have to rip and they end up making the wrong decisions. We just have to run better and trust our speed. I just think sometimes we're not running and being aggressive and attacking."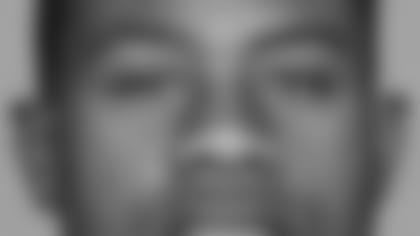 JonesJones said very few of his mates were in the same positions on Sunday in Cleveland, when Josh Cribbs popped an 85-yard kick return, than they were last Monday night when the Ravens' Ed Reed scored on a 63-yard punt return.
Besides Kilmer being down until after the bye, one of the new core special teams players, rookie free safety Chinedum Ndukwe (hamstring) didn't play Sunday. Rookie running back Clifton Dawson, with the club all of two weeks, was pressed into service.
And when No. 3 receiver Tab Perry went down, the Bengals not only lost their kick returner but a key coverage guy.
Glenn Holt stepped into the spot with five catches that included his first NFL touchdown, and he churned nearly 30 yards per his six kick returns, and one of the questions that has to be asked is if the teams guys are too gassed to make plays because of the depletions.
Holt also covered kicks Sunday until cramps forced him out of that job late in the game.
"I wasn't really tired; I was just cramping up," Holt said. "I wasn't prepared (physically)."
Holt said it wasn't a factor on Cribbs' return, which came early in the second quarter. Cribbs was an ankle tackle by rookie cornerback Leon Hall away from a touchdown, but it did set up the touchdown that put Cleveland ahead, 20-14.
"We just misread the fits and he rolled it back the other way, and there wasn't tackling," Holt said. "We've got a lot of young guys. They just need to know that special teams is important."
Holt, the second-year player from Kentucky who stuck with the Bengals after a rookie camp tryout last year, is third in the NFL with that 29.5 average. That came after he netted 24.6 on just 17 returns as a rookie, short of qualifying for the leaders. But his average was better than Cribbs' 24.5 and would have placed him ninth in the AFC.
With Perry out this week, Holt figures to be doing double duty again and he certainly doesn't have to prove he's tough enough for the job after getting up twice from catches that followed devastating shots. He really got blown up over the middle after the seven-yard touchdown catch on a post pattern pulled the Bengals to within 51-45 with 3:39 left.
"I took shots all day," said Holt, who chalks up his success to practicing every day with two of the NFL's top receivers in Chad Johnson and T.J. Houshmandzadeh.
"The way they run routes, the way they work hard," Holt said. "Chad works hard in practice. T.J. runs great routes, and he's got great feet. I know I can catch, so I just watch the routes."