As the Bengals watch the Ravens this weekend in the playoffs (not to mention the Titans and Panthers), they have to conclude they are on the right track in a couple of categories that seem to matter.
Despite three different defensive coordinators in head coach Marvin Lewis's six seasons, his teams have generated more turnovers than anyone except the NFL flagship defense of the Ravens. Since 2003, Baltimore has racked up 198 on the way to a record of 12 games over .500 translating into three playoff appearances.
In the same span the Bengals have come up with 194, headlined by the NFL-best 44 in the 2005 AFC North championship season. The Bears, who didn't make it to this postseason, went to a Super Bowl when they came up with 44 the next year and are third since '03 with 192 turnovers generated and two playoff berths.
In fact ,the Bengals are the only team in the top eight of turnovers generated in the past six seasons to not have a winning record (46-49-1) and multiple playoff runs.
And looking at the five teams over the same stretch with the top turnover differentials (turnovers for added to turnovers against), the stat turns into the biggest AFC North mystery this side of staph infections and the failure of Dick LeBeau and Ken Anderson to get into the Hall of Fame.
The Bengals are third with plus-40 and the only one of the five not to make it to a conference championship game since 2003. The Colts (plus-75) and Patriots (plus-45) have won it all. The Pats beat the Chargers (plus-37) in the last AFC title game and the Panthers (plus-25) in one of the closest Super Bowls ever.
The Bengals are also third in scoring 579 points off turnovers since '03, but the two teams they trail, Baltimore (626) and the Colts (594) are more decorated.
---
NFL's TOP TAKEAWAY TEAMS SINCE '03
198 - Baltimore, 54-42 record at .563
194 - Cincinnati, 46-49-1, .484
192 - Chicago, 52-44, .542
184 - Indianapolis, 75-21-0, .781
184 - Minnesota, 50-46, .521
183 - New England, 77-19-0, .802
183 - Carolina, 56-40-0, .583
176 - Tennessee, 52-44-0, .542
173 - Tampa Bay, 45-51, .469
173 - St. Louis, 39-57, .406
---
While it may show the Bengals' lack of an ability to finish, some observers believe it also shows they can get back into contention rather quickly with a healthy Carson Palmer and the same formula.
"I think it shows they were on course when the quarterback got hurt in the playoff game," says a former top football exec with two NFL teams, of Palmer's Jan. 8, 2006 ACL injury.
"If Palmer doesn't get hurt, they beat Pittsburgh. But when he hurt his knee, I think that set their offense back a couple of years because I still think it took more than a season for him to get back where he was. With him back healthy, I think it really makes them a team to watch. And their defense looks to have turned the corner."
Bengals secondary coach Kevin Coyle isn't worried about mysteries. He's just trying to make sure the turnovers keep coming. A total of 115 of Cincinnati's 194 turnovers have been interceptions, the third most in the league since 2003 even though the Bengals have started 30 different secondaries.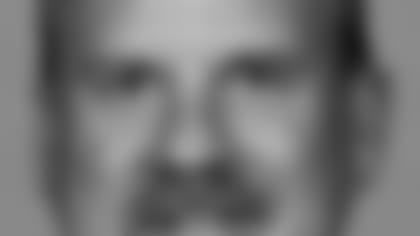 "Coach Lewis has done a great job emphasizing it. He's done it since he came in here the first day and hasn't stopped. That's the biggest reason," Coyle says. "He's always showing the players the turnover tables and making them aware and it's always quite stunning what it means to winning and losing."
The Bengals finished in the red differential numbers for the first time under Lewis with minus-two even though they went plus-six in the the end-of-year three-game winning streak.
Lewis' influence has to be measured in decades. Before he arrived, the Bengals had endured five straight years of minus turnover differential. They had just 12 interceptions this season, a Lewis low, and 24 turnovers altogether. That matched the Lewis turnover low of '03.
A couple of common denominators? Both seasons were with first-year defensive coordinators and flux in the secondary. In '03, Coyle started six different secondary combos with three different left cornerbacks. In '08 it was 10 and three, respectively. It might have been the fewest picks under Coyle since the Bengals had nine in 2002, but they did finish second in the league holding teams to passes of at least 20 yards.
"What we're shooting for is consistency," Coyle says. "The big thing is if we have a down year, we don't want to have those but we also don't want to fall too far from the rest of the league. We look at the tape and there are always 10 or a dozen or so balls you drop. You figure if you catch half of them, you're back to where you've been. And if you catch all of them, which we're trying to do, you're headed to another good year where you come up with those plays that change games."
Coyle says the Bengals continue to do the same type of drills they were doing when they came up with 31 picks in '05, three off the club record set in 1996. They still have "the circuit" concept, although now they stay with their position coaches when they go through the various species of turnovers: Sack-and-strip, plain strip, tipped balls.
"We want to be known for something. We want to have a reputation," Coyle says. "This is something we can talk about and point to and get guys to compete against what other guys have done here in the past."
The mystery spreads to the interception category. Since '03, the top 10 teams all have winning records and been to multiple playoffs but the Bengals. The one thing it does make clear is what everyone knows: that the Bengals need one or two game-breaking defenders, a la Ed Reed in the secondary or Derrick Brooks at linebacker.
"It's a stat that should be working out better for them," says the former exec. "I think it shows that they haven't been able to take full advantage of the turnovers. Not only in scoring, but also in field position. And scoring off turnovers also means the defense has to do it sometimes. The good teams like Tennessee, Baltimore with Ed Reed, Carolina, they seem to get guys to not only get the turnover, but score on the same play."
For instance, since '03 the Bengals have scored 14 defensive touchdowns while the Ravens have scored 30.
"Marvin is probably on the hot seat there. But he shouldn't be. The guy is a good, solid coach," the exec says. "He knows the elements to win. He saw it in Pittsburgh and Baltimore. I really think with Palmer back and the offensive line playing better that they can turn the thing around in a year."
Meanwhile, Coyle is going through tape and his end-of-year reviews and is trying to find a way to get more turnovers in 2009.
"I think you have to keep telling them," he says, "to keep it going. If you keep on making them, good things are going to happen."