A total of 52 individual NFL defenders have at least 1.5 sacks, more than the one the Bengals have amassed in the first three games.
No wonder head coach Marvin Lewis made the pass rush a point of emphasis in his Wednesday morning meeting to begin the practice week for the Browns. His high-priced ends, Antwan Odom (who has the sack) and Robert Geathers (who has had one sack in the last nine games) have already been talking about it. "We need to have a better sense of urgency and it's more of a mentality," Geathers said after practice Wednesday. "Me and Odom have talked about it this week. Not to be hesitant. To get after them. We've been so focused on playing the run, we've been a little hesitant when it comes to situations where we need to get off the ball."
Defensive coordinator Mike Zimmer calls the one sack "disappointing," and it's hard to believe the defense couldn't get to Giants quarterback Eli Manning at least once last Sunday with all its blitzing.
"Too much," Zimmer said. "The kid did get the ball out fast. That's what we were trying to do. We didn't want him holding on to the ball. The one ball where Odom hit him (the tip) probably should have been intercepted and another time he was about to sack him, one of our guys got picked off in coverage and he was able to get it out.
"We need to get more from everybody up front. We're not converting very well on the pass rush. We're rushing in the middle of guys and we have to do a better job of that."
A lot of eyes are falling on Geathers, in his second year of a big-time contract extension offer signed after the '06 season that he logged the most Bengals sacks in a generation with 10.5. Last year was a lost cause when he had to switch to SAM linebacker for four games because of the injuries and he came out with just 3.5 sacks. "Sometimes offensive style, protections and things like that have a little bit to do with it as well," Lewis said. "If you're playing teams that are more apt to free-release people, there's more of those opportunities. If you play teams that are more apt to protect the quarterback in their setups and so forth, then it works the other way. It's a combination of both. It's a combination of, 'Do you get some with the four-man rush?' or 'Do you get some with pressures?', and you've got to be good with both."
But Geathers is one of these stand-up guys. He says the move didn't affect him all that much and that he feels comfortable after a training camp in Zimmer's new scheme.
"I'm going to be fair to him," Zimmer said. "A lot of the pass-rush situations we have in pressure, his job might be to stay in contain or drop. Maybe it's me."
After talking to Odom and hearing it emphasized, Geathers is confident that it's going to happen this week. He notices how much Odom has contributed since he came over in March as the richest free-agent Bengal ever following his eight-sack season in Tennessee. Even though Odom missed all of training camp with a foot injury, he has been a factor in the last two games.
"I think we'll both get back there this week," Geathers said. "Being at home should help us with the crowd. Antwan is doing some good things. The guy's a good player. Justin (Smith) and I used to be competitive about outplaying each other and that's what we've got going; trying to do the most within the scheme."
Lewis says sacks and interceptions are born from comfort.
"It's a mentality that most defensive players have, and when you become more sure of your job and your responsibilities, then you're in the right spots a little more quickly, and that's what happens," he said.
Geathers has simplified it even more.
"I think just up front with us it has to be a sense of urgency," he said. "Point blank. No secrets. We'll get there."
Fitting that Odom got his first Bengals sack against the Titans two weeks ago, but the losses and the fact that's the only one has taken away from it.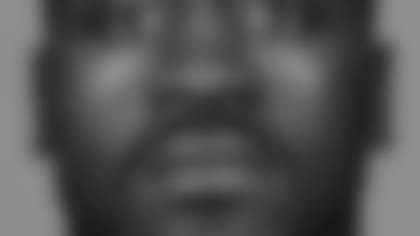 "We've got to have more. At least hit (the quarterback) and make him make mistakes," Odom said. "(Manning) was throwing the ball pretty quick. We got frustrated. What we've got to do is just go. Everybody has got to go. We're thinking too much. We're worried about draws and screens."
Odom has drawn a daunting assignment in Browns left tackle Joe Thomas, the second-year player who seems to have already replaced Jonathan Ogden as the AFC's Pro Bowl left tackle for the next decade. Geathers doesn't feel more pressure in his matchup with right tackle Kevin Shaffer to get it done because of what Odom has to combat.
"They're like any line that plays well together," Geathers said. "They've given up some sacks (eight), too. I think Odom will do all right against Thomas. He's not in the Hall of Fame. He's not that guy yet. He's good. He's solid."
Odom says Thomas "is a good athlete. He's a sound guy. He's patient. It's my job to make him impatient, make him do something he doesn't want to do."
Odom got his first Bengals start Sunday in Jersey, but he likes his rotation with Frostee Rucker. In Tennessee, Odom played on first and second down, but wanted to show what he could do on third. Rucker has played so well on running downs at right end with 16 tackles, it has left Odom refreshed on third down.
"Frostee's the man," Odom said. "I'll take it. Third down is the big down. That's when we get the sack that gets us off the field or they have to punt."