It was a total debacle. A lopsided road loss to a team with a rookie quarterback coming off of a losing season. A proud AFC North contender getting manhandled by an early season surprise team from the NFC East.
You know the game I'm referring to right? It took place a little more than two weeks ago when Pittsburgh got crushed in Philly 34-3?
Head coach Mike Tomlin billed Pittsburgh's next game as "Redemption Sunday" and the Steelers rolled to a 43-14 win over Kansas City.
It's hard to imagine Cincinnati crushing New England like that this week but make no mistake, the Bengals are looking for redemption of their own this weekend.
In the locker room following Sunday's 28-14 loss at Dallas, Marvin Lewis told his players they needed to look in the mirror and figure out what they need to do to play better.
"It starts and stops at the tip of your nose," Coach Lewis told me. "Don't go any further than that because that's how we fix things."  
"You have to learn from your mistakes and correct them," said Carlos Dunlap. "You can't let them become habits."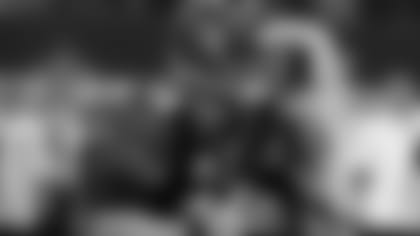 The Bengals have been here before. In 2012 they lost four straight to fall to 3-5 before rebounding to win 7 of their last 8 games. In 2014 they lost by 27 to Indy, 26 to New England, and 21 to Cleveland in a six week span before bouncing back to win 5 of their last 7.
"We've been behind the 8-ball before and we're not scared," said Michael Johnson. "We'll climb our way out of this and get back to what we know we can be."
"Keep fighting and keep playing," said Vinny Rey. "We're not nervous or afraid. We're just going to keep trusting the coaches and keep trusting each other on the field."
There have been problems on both sides of the ball. Through five games, the offense is tied for 24th in the league in scoring and ranks 30th in third down conversions. The defense is 19th at stopping the run and ranks 27th in touchdown passes allowed.
"Right now it's everybody," said Lewis.
There's no magic formula for fixing things. The return of Tyler Eifert will help (hopefully this Sunday), and young players like Tyler Boyd, Darqueze Dennard, Cedric Ogbuehi, Josh Shaw, and C.J. Uzomah should continue to improve with experience.
But there's a reason why the Bengals are one of only three teams to go to the playoffs in six of the last seven years. This is a veteran team with established Pro Bowl players. To have any chance of knocking off the Patriots, the core players need to lead the way and everybody on the roster needs to do his part.  
"Block out the noise because that doesn't help you – now you're wasting time listening to nonsense," said Coach Lewis. "What we need to do is take care of ourselves and you handle your own business."
"Like you said, it's redemption week or whatever you want to call it," said Dunlap. "We are where we are right now with our record and we know what it will take for us to get there at the end of the road. But right now we've got to start with the Patriots and take it week by week."
"It doesn't get any easier, but we'll be ready," said Johnson.