It was a Bengals-Bills game at Paul Brown Stadium five years and two months ago  when Cincinnati's rally from a 17-3 deficit to beat undefeated Buffalo gave birth to the A.J. Green-Andy Dalton Era that has spawned five straight post-season berths.
The Long Haul at the Paul was their first home win and Sunday's rematch (1 p.m.-Cincinnati's Channel 19) could be their last chance to keep the first installment of the Green-Dalton Era intact as the 3-5-1 Bengals play the 4-5 Bills in what has become a stop on the Desperation Drive tour.
The Bengals.com Media Roundtable agrees with the records and calls it a jump ball. The sure sign of a coin flip game is when round-table participants emerge from the smoke-filled room wondering why they made their pick.
Like Jerry Sullivan, the erudite columnist for The Buffalo News who for the last 26 years has been a latter-day Howard Cosell telling the Niagara region like it is. Long circumspect of Bills head Rex Ryan's defensive philosophy, Sullivan still picks Buffalo largely because of the Bengals' inconsistencies.
Katherine Terrell, the Bengals reporter for ESPN.com, isn't sure, either, why she picked Cincinnati. Especially after not seeing much urgency in New York just before halftime. But she thinks they prevail at home with their backs to the river.
Jim Owczarski of The Cincinnati Enquirer picks the Bills because of a couple of glaring matchups that hit the Bengals in both Achilles' heels when their struggling offensive line faces the NFL's best pass rush and their inconsistent run defense challenges the NFL's best yards per rush team.
John Clayton, ESPN's "Professor," doesn't like to dole out predictions. But he does give the Bengals the edge, believing the run defense is going to play to its press clippings so that the Bengals can outscore Buffalo.
Let's go around The Table: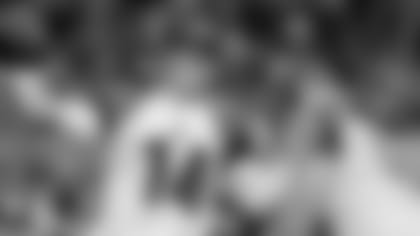 Andy Dalton is 2-0 vs. Rex Ryan with eight TDs and one interception.
The problem for the Bengals is the Bills obviously have one of the best pass rushes in the NFL. If they can't protect Dalton, what are they going to be able to do?
Bills quarterback Tyrod Taylor doesn't throw many interceptions so I think it's going to be hard for the Bengals to get a turnover. He's not the best passer. To me he's an average quarterback. I don't see these teams being head and shoulders above each other. The Bills have lost three straight, so they're kind of reeling. They're both desperate teams.
The Bengals gave gone from 12-4 to average because they can't protect the quarterback and they always seem to be playing from behind. Also it just seems like they don't necessarily have the killer instinct or a sense of urgency. I thought that was on display against the Giants. Especially at the end of the first half. You wonder, you've got a veteran quarterback and one of the best receivers in the league, why don't you try to drive down the field? It's hard to put your finger on it.
The defense is not playing as well as it did last year and maybe that's because they're a year older or maybe it's just one of those things just because you were good last year doesn't mean you're going to be good the next year.
THE EDGE: Bengals, 17-14. I picked the Bengals again. I don't know why I keep picking them. It's against my better judgment. Just the fact they're back at home should help them and I don't think they're a bad team. I think they're an average team. That score might be a little low. I know the Bills have been scoring a little higher lately, but I think the Bengals defense had a lot of good plays against the Giants and that's obviously a lot tougher environment than it's going to be this week.
 I think if they can kind of continue that trend outside of a couple of plays I thought they played pretty decently. If they can force a turnover and the offense can do anything, I think the Bengals can win this one at home. They're just a lot better at home in general. At least they used to be.
There's very little different in this Bills defense from last year. They're actually giving up more points. They lead the lead league in sacks and they were 31st last year. It's a real study on how sacks can be misleading. You know what they lead the league in? Most 50-yard passes allowed. Seven. I thought they were overrated to begin with.
They do have Lorenzo Alexander, who is leading the league in sacks. Linebacker Zach Brown, a guy that came off the street. Which is smart  for Rex  because I guess  his defense is complicated and last year guys either didn't want to play it or couldn't understand it. Now you've got some veteran linebackers that can play it.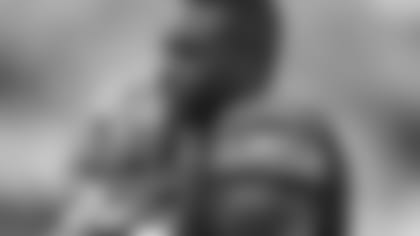 A.J. Green: 36 yards from joining Randy Moss as the only players to reach 1,000 yards in their first six seasons.
But when they were riding high they were playing Jacoby Brissett, Colin Kaepernick, and Case Keenum and then who shows up? Tom Brady and Russell Wilson, who are two of the top three top MVP candidates. The secondary has been awful. That's been a big story this week in Buffalo. He's going to make some changes because, of course, it can't be the coaching. Ronald Darby, who was almost NFL Rookie Defensive Player of the Year last year, might get benched at cornerback. Their nickel cornerback, Nickell Robey-Coleman, might get benched. They're getting killed down the field. Coleman gives up about 10 inches to tight ends. They lose jump balls. They lost free safety Aaron Williams, who is their best defensive back. He runs the show back there.   I think they very well could start Corey White at corner and bring Darby in as a nickel. But I don't know. They may really be down on him. I think Coleman has lost his job. He's just too small.
The other corner Stephon Gilmore, has been kind of a   sacred cow here. He fancies himself as an elite corner. He wants Josh Norman money, but he's been pretty brutal. He's a wounded animal himself. I don't think he'll get big money now, but you know this league. My new theory is that people wanted to believe Darby and Gilmore were lock-down corners because of the necessity for those guys for Rex's system to work. But there aren't many guys in this league like that. It's hard to cover guys one-on-one. Revis in his prime spoiled Rex.
Rex's system is predicated on lock-down corners. If you're not there or you're not covering the guy, you're going to get burned. Tom Brady and Russell Wilson had their way and I don't see much changing this week.
Bengals tight end Tyler Eifert is an interesting character in all this.  Tight ends have shredded the Bills. They were Rob Gronkowski and Jimmy Graham, but he's close to that level.
This matchup should favor the Bills because of the pass rush, but they give up a lot of points. In one stretch they gave up 12 touchdowns in seven quarters and a lot of it was long passes. They gave up some runs, too. If you get rid of the ball, you can beat these corners. I thought at some point he might not be as aggressive, but then he wouldn't be Rex. That's been the story of his time here during a year and a half. Trying to express his vision of defense. It hasn't worked out. A massive disappointment. A four-game winning streak where they didn't play anybody. Then the real offenses showed up and they were in trouble.
What happened to the Bengals defense? I held them in high regard. I thought they were eventually going to come on. The Bills are on pace for 421 points, the most since the '91 team, when the no huddle and Jim Kelly were at their peak.  Despite that, Tyrod Taylor is fighting for his job as the franchise quarterback because his cap hit is $27 million next year.
 This offense had done some good things. There are some garbage yards, but Taylor is a very elusive guy. He's tough to bring down. He makes good plays with his legs.  They're kind of depleted in the receiving corps, but they had a really good game against Seattle. I still think Taylor has a lot to prove. He doesn't win games on the road. He needs to go there and be better than Dalton and I just don't know about that.
 But if that Bengals defense is struggling, they're going to have problems. Center Eric Wood is lost for the year. The new guy making the calls really hasn't done anything, so that's a question. But they did lead the league in rushing last year and lead the league in rush average this year.
THE EDGE: Bills, 27-24. A lot of things don't match up for the Bengals. At some point teams aren't as good as they  used to be. I guess your schedule has been a little tough, but you've got problems. Protecting the passer and stopping the run? It sounds like an average team.
Both teams need this win. I don't know why I'm picking them, but I think they're due to win a road game. In Seattle on national TV they played well. They had the ball for 40 minutes. And they probably should have won the game. They lost because Russell Wilson carved them up. Four touchdowns and none of them took longer than two-and-a-half minutes. If they can solve the problem of long pass plays and get the run game going they can win the game. But I wouldn't bet it. I don't know which team is for real and for 16 years it hasn't been the Buffalo Bills.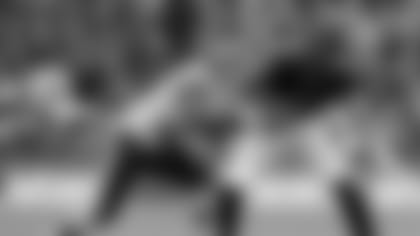 Tyler Eifert could have a big day. The Bills have allowed 100-yard games to tight ends  in the last two games.
It's been hard to figure out why the Bengals are struggling. Taking about protection and stopping the run, the front seven besides linebacker Karlos Dansby is back and so are four of the five up front on the offensive line. Those are core guys.
Defensively, it was a better effort in New York. They said they had to tackle better. They were helped by some dropped passes. What can't they fix in a short week they couldn't fix over a bye? A big question is can they run  the ball a little more effectively and more often to help   slow down the Rex Ryan stuff and really give you a chance to drop back and try to take advantage of the blitz to give you a half beat more to get to A.J. Green.
The Bengals offense isn't designed to keep in blockers. Their tight ends are pass-catching weapons.  That's where I think the running game has been effective in spots. Bengals offensive coordinator Ken Zampese says he coordinates to win the game he's in. Would it make sense to go a little run heavy early and see if that can open up some things up for you.
THE EDGE: Bills, 23-20. This team finally got me off the train. For the longest time I was picking them to make a run.  Starting with the Washington game, I thought this was the stretch. They're 0-1-1. I think it's a game of bad matchups.
It's a team that can't pass protect and the Bills are the best at getting to the quarterback. It's a team that really can't stop the run and the Bills have been the best rushing team in football. It's going to be close. I think the Bengals will play close games all year. I think they could win. But 0-1-1 in the last two against similar teams. I have a hard time saying they're going to get over these issues.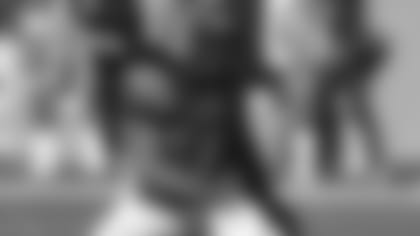 Middle linebacker Rey Maualuga, who missed last week's game, is looking to stop the NFL's best per rush average team.
The big thing is the Bengals offensive line has to do a better job pass blocking because they do have a pretty good pass rush in Buffalo. The Bills match up pretty well in that sense. They also have a really good running game. Tyrod Taylor is getting better as a running quarterback and that opens up LeSean McCoy. The Bengals have talent as run stuffers. They should be able to do it.
The Bills have weaknesses at wide receiver. They don't have a real No. 1 with Sammy Watkins out on the injured reserve list. They've had to move Percy Harvin in after a couple of weeks after retirement to ty and do things. So they don't have a lot of great threats, although Percy has speed and can make plays.
It's a pretty good matchup. They're a solid team in Buffalo. They play good defense. Rex has seemed to buy into them a little more. The quarterback is getting better. It's a good challenge but it's a winnable game for the Bills.
I haven't seen a week like this where injuries … it's been the easiest week for injuries I can remember. The Bengals have two guys on the injury report. The Bills have only a couple of guys. Getting defensive tackle Marcell Dareus back is going to be huge. He's questionable. They can be run on. That goes back to last year when they were the worst inside tackle run team. Getting Dareus back will help that. You figure they're going to be firing running back Jeremy Hill in the hole right between the tackles and they're hoping to break some plays.
I think the offensive line has been a problem for the Bengals. I think that's caused problems for Andy at times. Consistency has been an issue. The defense has surprisingly not lived up to the expectations. I don't think anybody expected that to be an issue. You would think it would be better. The talent is better than what you see as far as production. Why, I have no idea.
THE EDGE: Bengals. I'm not big on making predictions. I'd say right now the edge would probably be for the Bengals. It's a desperation game for both teams, but certainly more desperation on the Bengals side. If they lose this one it's going to be pretty grim.
Back in April, this looked look like one you could give the Bengals a "W", and move on before wondering about their two-game winning streak on the line next week in Baltimore.
But it is what it is. If this game isn't a measuring stick of just what they are and where they're going, what is? The Bills are the very picture of average. Their four wins have come against the Jacoby Brissett-led Patriots and three other teams with  a combined record of 9-17-1. They've lost three straight to winning teams. Just like when the Bengals played Denver quarterback Trevor Siemian making his first road start, that's a game they have to have at home.
Yes, we've talked about the uneasy matchups that have kept Bengaldom awake all week. The last time we saw them, the Giants, with the fewest sacks in the NFL, were draped all over Dalton three times. Now here come the Bills with the most sacks in the NFL.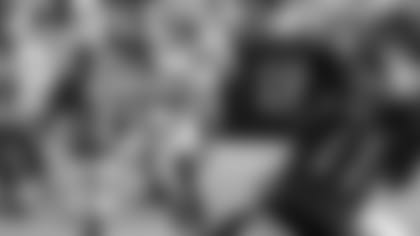 Wide receiver Brandon LaFell, held to two catches the last two games, needs to complement Green in the face of Ryan's blitz.
And the last time was saw them their last hopes in New York were drained by the NFL's worst running attack, which somehow lanced them for 122 yards. Now here comes the NFL's leading rusher this decade in Shady McCoy, supported by the NFL's best running quarterback, Tyrod Taylor.
More discomfort? The last time they played at home 28 days ago, someone named Kevin Hogan played quarterback in his NFL debut and rushed for 100 yards while still looking at Hue Jackson's hastily scrawled option he had to draw up on the fly.
More discomfort? Their new/old pickup that can help in such matters of experience, defensive lineman Wallace Gilberry (calf) missed practice twice this week and is questionable.
If the Bengals are going to win, they can't give up a 100-yard game to McCoy or Taylor and they need to get to close to one themselves. Bills massive defensive tackle Marcell Dareus is questionable and has been hurt this year. But even if he's in there, the Bengals have to take advantage of the Bills' penchant for giving up some runs.
The Bills are giving up enough runs that they allow an average of 4.1 yards per carry. That would be enough for the Bengals. They can't survive against Ryan's blitzes if they run it eight times in the first half  like they did in New York.
But forget the running game, this is a huge test for the receivers behind Green. After a fast start, Brandon LaFell (two catches the last two weeks) and Tyler Boyd (barely 50 yards in the last two games) have been quiet.
It will be recalled that Dalton is 2-0 against Rex with eight TDs and one pick and that's largely because his receivers have been open right away so he could get rid of the ball quickly. In each of those wins, Marvin Jones, Green's running mate, came up big. Four TDs vs. the Jets and 95 yards vs. the Bills that included their longest play of the day, a 42-yarder. Rex makes his corners play one-on-one for the most part, but more than Green has to get open and in the past they have. With the Bills secondary in disarray at the moment, that's a matchup they have to win.
(Keep an eye on Eifert. The Bills gave up 100-yard games to Gronkowski and Graham.)
That's the mantra. Especially  against an all-out defense like Ryan's. Everyone from offensive linemen to receivers have to win their one-on-ones. It's a metaphor for a playoff-hopeful team at home playing an average team. It's a one-on-one they should and must beat to keep hope alive.