Bengals strength coach Chip Morton welcomes back the players Monday.
The stream-lined, stripped-down Bengals, minus some cornerstone veterans and replete with leadership candidates, are back in town Monday for off-season workouts.
And one of those emerging leaders, the marvelously gifted A.J. Green, seems to have set the tone for a talented team looking to rebound from last season's bruising six-win disappointment in which he missed the last seven games with a partially torn hamstring.
Back in February Green, seeking the consistency of the Paul Brown Stadium workouts, reached out to Clif Marshall, a disciple of Bengals strength and conditioning coach Chip Morton. Green asked Marshall to guide him through a relentless two-month program that would ready him for a season in which he suddenly turns 29 the first week of training camp.
Investing in his future, Green flew Marshall to Atlanta weekly and put him up in a hotel. They worked four to five hours a day for four days at Kennesaw State to make sure the six-time Pro Bowler keeps adding to his numbers while taming the accumulating years. When Marshall suggested acquiring a device the Bengals use to stretch and soothe muscles, Green not only put down the sizeable check, but also paid to overnight it.
"He's one of the best in the game and he's not comfortable," Marshall says. "A lot of guys when they get paid, they go L.A. Fitness and work out a couple of times a week. Well, he got paid, but he's hungry. This guy wanted to get after it."
Morton, the only head strength coach Marvin Lewis has had in his 15 seasons as Bengals coach, believes they have a team full of hungry players in the wake of 2016. Since an NFL strength staff spends more time with the players than any other department during the preseason, Morton's role is huge as the administrator of Lewis' points of emphasis for a new season.
So the T-Shirts this spring get right to it. "Smart. Fast. Physical." And there is a quote from Bengals founder Paul Brown urging players to run on their own gas.
"No matter all the other slogans, this is what it always gets back to for Marvin. He wants us fast, smart, and physical," Morton says. "We want self-discipline from our players and accountability. An identity. This is who we are … Let's keep the main things the main things. Let's boil it down."
Morton, assistant Jeff Friday and Shea Thompson, assistant for sports science, have mapped out a schedule for the next five weeks that is true to the basics of strength and speed. But they are also nipping and tucking as they prepare for the May and June field work, helped along by three years of monitoring players with the wires of GPS. Thompson is in charge of interpreting those numbers and Morton and Friday build a regimen off the analysis in a series of tweaks, adjustments, and refinements.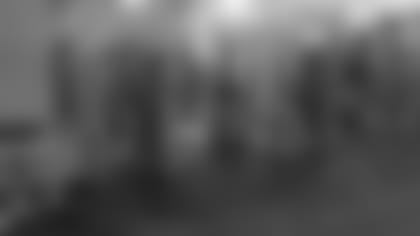 The view from Chip Morton's office.
 For instance, Morton has condensed the four lifting stations and taken out what they see as excess lifts.
 Morton has gone back to the schedule of two years ago with more training time and less guest lecturing.
 They are dabbling with drills for "3D Movement,' which goes beyond lateral and straight ahead work.
 "It's trimming away what didn't work and enhancing what did," Morton says.
 Little things are big things in the weight room. Like when two-year-old Noah Dalton became the first person to try out the new set of hurdles on a day he brought his dad Andy to the stadium.
"We had traditional hurdles for some movement drills," Morton says. "Those track hurdles only go so low. If you look at it, is a guy compensating because he's not quite mobile enough for the height to get over? I'm still moving, but is my movement properly aligned? Is my posture correct? Now we've got new hurdles that allow lower heights. Everybody does this simple hurdle drill, but how can we make it better? That's where we're at. We're refining."
So is Green after suffering the biggest injury of his career.
"A.J. and I discussed as he gets older, he needs to invest in his body even more. I think he's done a great job up to this point. He gets it," Marshall says. "He is always looking for a way to get better … Many NFL players during the off-season bounce from gym to gym from trainer to trainer and there's never a consistent effort to maximize their off-season gains."
While a son of the Green-Dalton Bengals happily hopped over the hurdles, his father's franchise partner looked to scale the heights. Green turned to Marshall, the latest in a line of Morton graduates from PBS to run college programs.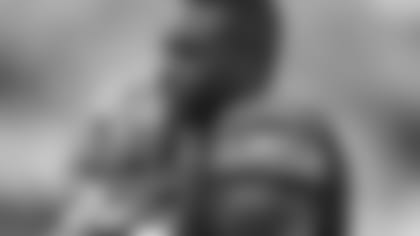 Green, moving into his seventh season, is just 19 catches form becoming the fourth Bengal with 500 catches.
According to published reports, Marshall is leaving Cincinnati's Ignition Sports to become the strength coach for new Indiana basketball coach Archie Miller. He joins two other grads running basketball programs in Robert Harris, head man for John Calipari at Kentucky, and Michael Rehfeldt, Mick Cronin's strongman at the University of Cincinnati, reflecting the diversity of Morton's program.
A lot of it is based on relationships with players and Marshall certainly has Green's trust. Green's circle is famously small, consisting of his wife, six-month-old son, parents, and in-laws. His college teammate, Justin Houston, joined him when they took the show to the University of Georgia for a few days.
"It was like working on a Lamborghini. The performance is there it just needs to be tuned up from time to time," Marshall says. "I'm thankful for the opportunity he gave me and for the trust of Chip Morton. I've been able to develop a relationship with A.J.  because Chip has allowed me to be around the Bengals program since 2005."
A big part of Marshall's regimen is spiritual, so each day usually included a prayer and reflections about life as a new father. There has never been any question about Green's commitment to the game and his work habits. It was just about organizing it all.
"At some level it comes down to doing the right things at the right time of the year. It's more than just lifting weights and going out and running long distances in the offseason," Marshall says. "There has to be a purpose for every drill in the weight room and on the field. I tried my best to explain to AJ what we were doing and why we were doing it every session.'
It was no day at the beach. The closest they came to that was the torturous sand pit designed to strengthen his legs. For stamina they swam for low impact cardio. They would box for a few rounds, spend an hour in the weight room, and spend another hour on speed, agility, and quickness specific to wide receivers. They worked on hand-eye coordination often using tennis balls.
Marshall attached a heart monitor to Green for every workout and came away raving about the phenomenal shape of the Bengals franchise player. It took a mountainous work load to get his heart rate accelerated. The only player he's seen in that class is Carolina Pro Bowl middle linebacker Luke Kuechly.
"We all know what kind of quality, quality person A.J. is," Morton says. "He enjoys training. It's an example of a player still learning. That's a pro. 'What do I need to do this year to improve my game?'
 With long-time locker-room leaders Andrew Whitworth and Domata Peko moving on, Morton sees some significance in this Green offseason.
"This team has gone through some transition as teams do every year. It's time for that new group of leaders to emerge,' Morton says. "There are quite a lot of guys that Coach Lewis is counting on to lead. They've got to move to the forefront. Other veterans are not here anymore. Now the next generation has to rise up. And that's an example of that."
Throwback gallery of the Bengals Draft Class of 2002 & 2003