Upon further review, Marvin Lewis likes the demeanor but not the results.
The team's mindset is doing better than the numbers.
The offense is tracking to gain its fewest rushing yards in history and their fewest points with a starting quarterback since Jon Kitna, a Free Agent Odyssey in 2001.
The defense is on pace to allow its most points in six years a season after setting a franchise record and they were down 28-0 after the Cowboys' first snap in the second half Sunday for the first time since the 2009 finale, a game they didn't have to win  while savoring an AFC North sweep and title.
And at 2-3 for the first time in four Octobers with The Hoodie and The Goodie looming in Foxboro Sunday (1 p.m.-Cincinnati's Channel 12), they are trying to make sure this season doesn't get sentenced to the Tower of London by the time they get to Wembley Oct. 30.
But there looks to be no panic. If there is no finger-pointing publicly, there is a sense of purpose that Pro Bowl left tackle Andrew Whitworth finds comforting. As a captain that has overseen six post-season runs since that '09 season, Whitworth senses they are relying on institutional memory rather than emotional reflexes.
No, there are no players-only meetings planned.
"To me, players-onlys, that means there are players   stepping out of line and I don't think anybody is stepping out of line here," Whitworth said on one of those painful Mondays. "I think we all understand that's not the kind of game we want to have. We all understand that going back to work, putting out heads down and working harder is what's going to get us back."
Whitworth doesn't get too excited about sideline-implosions during games. But he does keep a close eye on Mondays.
"Guys get heated in games, but that's just in the fire of the moment, you're riled up," Whitworth said. "More importantly, after the game guys' tones were, 'you know what? Let's go back to work tomorrow and find a way to win. Guys' tones today have been the same thing. That's what is important."
Special teams captain Vincent Rey, a linebacker who has been a key piece of two units for the past six seasons, also isn't sensing panic on his side of the ball.
"Even if it is correctable stuff, the biggest reason I'm not concerned is because I know we can do it," Rey said. "I trust myself out there. I trust my guys there and I trust our coaches to put us in the right position. Nobody is jumping ship. No one is wavering. We're steadfast. We're just grinding.
"We've lost games before around here and we've come back. We're not wavering."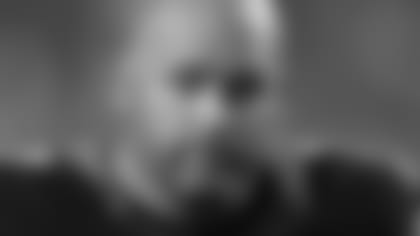 Andrew Whitworth: urgency but not panic.
Head coach Marvin Lewis, whose job right now is to keep everyone gathered on deck, has done a good job lately preventing blue-funk losing streaks. They haven't lost back-to-back games twice in the same season since 2012, when their post-season chances survived a four-game losing streak.
Thanks to the Hall-of-Fame-neophyte tandem of Pittsburgh quarterback Ben Roethlisberger and Denver quarterback Trevor Siemian, they've already taken a back-to-back hit. After Cowboys rookie quarterback Dak Prescott stroked them for a 117.9 passer rating last Sunday, first-ballot Hall-of-Famer Tom Brady is on deck in New England.
But Lewis went as far Monday to call Sunday a "character gain." He didn't have much positive to list, but he came away encouraged by his team's reaction to the tidal wave of bad. Especially when they got down 14-0 after giving up a 95-yard drive in the wake of their own promising drive that got cut short just past the 50.
"After all of that, nobody's demeanor changed," Lewis said. "They knew responsibility-wise the errors they made. Then we miss a field goal and the first play after on defense we give up a 60-yard run. We again stayed to the course. We ran out of time a little bit, but stayed the course. A lot of people would become very divisive at that point, and we didn't have that. Guys understood responsibility and the mentality of 'I need to do that better.' To that point, there was some character gain yesterday."
After the Cowboys gained every which way but up with two characters that are fighting each other for Rookie of the Year, Bengals defensive coordinator Paul Guenther got the right vibes even as Dallas scorched them for all their touchdown drives on the first five possessions.
Guenther said he saw more jaw-dropping than head-hanging. And he finds that encouraging because they expect to make plays and when they don't, they want to know why.
"That's the great thing about our team on defense. They can come off and they say, 'I screwed it up. I didn't fall back. I didn't take the quarterback on the zone read. I got out of my gap,''' Guenther said. "That's one thing with our guys that I can trust. If I come in here and see on the film on Monday that it wasn't so, very rarely does that happen. That's a great trait of our defense that they can come off and say this is where we screwed up. There is no panic, but we have to get the details down."
Everyone knows what's next. After allowing a 400-yard game for the first time in 16 games, Guenther is looking this week at Brady barely breaking a sweat throwing for 400 yards on his return in Cleveland last week. Asked to name Brady's best attribute, Guenther could only offer, "Pick one."
As for the Cowboys tape, Guenther is adamant that Dallas threw nothing at them that they hadn't seen. Particularly Elliott's 60-yard touchdown run to open the second half. He said every level broke down and that it wasn't one group killing them in fits.
"Normal play. Matter of fact, several plays that we had in the game, we worked on the exact same front and same coverage and everything," Guenther said of Elliott's 28.0 60-yard  dash. "It's just a matter of execution. That's part of my job to get them to understand it and part of their job to understand it and execute it. It's very simple.
"I don't think guys were really jumping out of gaps. I just think that when you have a gap and it starts to move, you've got to stay within the gap. So one little step or one little hand placement is wrong, and the back cuts off that and now you're grabbing the back by the side instead of fronting the back. It's nothing that we haven't seen before, to be honest with you."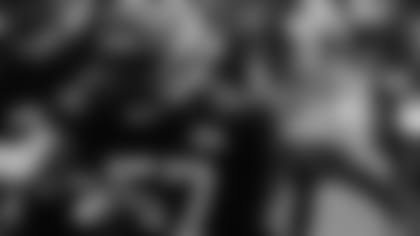 Vinny Rey (57): 'We've bounced back before."
Web sites like profootballfocus.com weren't kind to Guenther's best players. Linebackers Vontaze Burfict and Rey Maualuga, usually so good against the run, received low grades. PFF marked Pro Bowl tackle Geno Atkins for no tackles and a mere quarterback hurry. The site charted Pro Bowl cornerback Adam Jones allowing four completions on five targets and an uncharacteristic 17 yards after catch.
But Guenther isn't "overreacting." His best players have a track record that he believes in. After all, Jones was coming off a game the Dolphins didn't even throw at him, according to PFF, and the longest ball he allowed Sunday was just 13 yards.  Guenther says he doesn't see offenses going after Jones since he gave up a long one against Denver.
Atkins, who had such a dominant preseason, will be OK, Guenther says, and it was just Burfict's second game of the season.
"He'll work into it. It's something that will come," Guenther said after Burfict played 44 of 54 snaps and had a team-high 10 tackles. "He wasn't the main issue."   
Guenther is relying on the tough mental makeup of guys like Jones and Burfict to get the Bengals through this rough patch and they've got the resumes to show that they have.
"One week you play good and the game plan was great and everyone is happy," Guenther said. " The next week it doesn't happen quite the way you like  it to so all of a sudden you have bad players and this that and the other. It's a week by week thing. The thing for us is that we've got to be playing consistent and detailed in everything we do and more consistent than what we are playing right now."
On another day at the office and not Panic Palisades, that was the idea.
"Coach Lewis and Coach Guenther said it (Monday), " Vinny Rey said. "We have to take what we do in practice to game day."