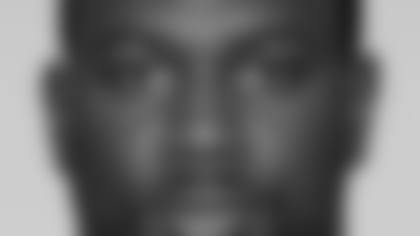 The Bengals have signed LB Hannibal Navies, one of the team's unrestricted free agents, to a one-year contract.
Navies (6-3, 245; Colorado) is an eighth-year NFL player in 2006. He joined the Bengals as a free agent late in the 2005 preseason and played in every game after being inactive for the season opener. He ranked second on the special teams in total snaps (266) and ranked fifth in special teams tackles (13).
Navies is the fifth veteran free agent signed by Cincinnati since the league year opened on March 3. Previously signed from other teams were unrestricted free agent S Dexter Jackson of Tampa Bay and free agent WR-KR Antonio Chatman, last with Green Bay. Previously signed from among Bengals unrestricted free agents were CB Rashad Bauman and S Anthony Mitchell.