FOR IMMEDIATE RELEASE; TUES., MARCH 15, 2016
FROM CINCINNATI BENGALS PUBLIC RELATIONS
BENGALS RE-SIGN CB ADAM JONES, 2015 PRO BOWLER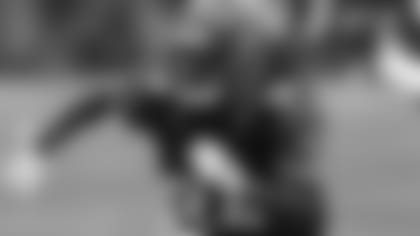 The Bengals today re-signed CB Adam Jones, returning him to the team from the unrestricted free agent ranks.
Jones (5-10, 180; West Virginia) is a 10th-year NFL player in 2016, entering his sixth year with the Bengals. He capped his 2015 season with a Pro Bowl berth after helping lead the team to a 12-4 record and its fifth straight playoff berth. He played and started 14 games, plus the Wild Card playoff.
In the regular season, Jones had 62 tackles, ranked second on the team in interceptions (three) and had 12 total passes defensed. His performance helped the Bengals finish first in the AFC and second in the NFL in scoring defense (17.4 points allowed per game), the highest league rank in franchise history.
"Adam plays with great confidence, and it has a positive effect in the locker room, in the classroom and on the field," said Lewis. "Adam never feels like any situation is too big for him. He's eager for every challenge. And he's a veteran who has kept learning, kept getting better every season."
Jones has had three INTs in each of the last three seasons and leads the team for that span in total passes defensed (41).
Jones also can be one of the NFL's most dangerous kick returners. His return duties were limited to some extent last season as he took on a starting defensive role. But he still figures in that mix, and in 2014, he gave the Bengals their first-ever NFL kickoff return title, with a club-record 31.3-yard average. Also in '14, he finished second in the NFL in punt returns (12.1). He was named to the kick returner spot on the prestigious Associated Press All-Pro team.