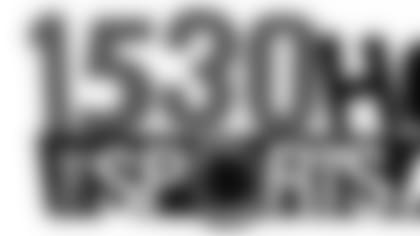 Beginning July 7, 2006, Clear Channel radio station 1360HOMER (WSAI) will begin broadcasting at 10 times its current power on 1530AM (WCKY). The station will be known as "1530HOMER The Sports Animal."
"Moving Homer to 1530AM will enable us to broadcast The Sports Animal at 50,000 watts," Darryl Parks, Director of AM Operations for Clear Channel Cincinnati said. "And increasing the station's signal reach gives us the opportunity to better serve the huge demand for sports radio in the Tri-State. The credit for the success of The Sports Animal is due to the dedication of the hosts, Tom, Richard, Jeff and Lance. Their popularity coupled with two fabulous anchor sports, the Cincinnati Bengals and University of Kentucky Wildcats, allows us to give the Cincinnati sports fans what they want: more access to the Sports Animal!"
The station originally launched in August of 2000 and has continued to be the area's full time sports brand for six years. 1530HOMER features some of the Tri-State's most popular and entertaining sports talk personalities including Tom Gamble, Richard Skinner, Jeff Piecoro and Lance McAlister. 1530HOMER The Sports Animal is the Official Radio Home of the Cincinnati Bengals, as well as the area's new radio home of University of Kentucky basketball. It is also the local affiliate for Fox Sports Radio.
Along with these changes, 1530HOMER The Sports Animal will also be expanding its programming through new media, with programming also available through on-demand podcasts and on-demand media at its website 1530homer.com.
1530HOMER is owned by Clear Channel Broadcasting, Inc. The station is licensed to Cincinnati, Ohio.