Dates and kickoff times are now set for all Bengals 2015 preseason games. Included are a Friday night opener against the New York Giants at Paul Brown Stadium and a Saturday night home game against the Chicago Bears in week three. Both games will have 7:30 p.m. kickoffs.
The New York Giants game, set for Aug. 14, will mark only the second time in the last nine seasons for the Bengals to open preseason at home.
Cincinnati will play a nationally televised (ESPN) road game on Mon., Aug. 24 at Tampa Bay, marking the fifth time in the last five years for Cincinnati to be selected by the league's broadcast partners for a national game. The Bengals' other road game will be the preseason finale, on Thurs., Sept. 3 at Indianapolis.
Though dates and kickoff times for the Bengals' regular-season schedule are yet to be announced, the list of home and road opponents has been set, and season tickets are available now through the Bengals Ticket Hotline at 866-621-8383 (TDTD) or online through Bengals.com.
The full Bengals preseason schedule, with home games in CAPS and all times ET:
-Fri., Aug. 14: N.Y. GIANTS, 7:30 p.m.
-Mon., Aug. 24: at Tampa Bay, 8 p.m. (ESPN)
-Sat., Aug. 29: CHICAGO, 7:30 p.m.
-Thurs., Sept. 3: at Indianapolis, 7 p.m.
---
Be the first to hear when the regular season schedule is released!  More information here.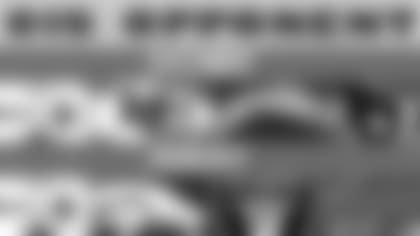 ](http://www.bengals.com/schedule/2015-opponents.html "2015 Regular Season Opponents")