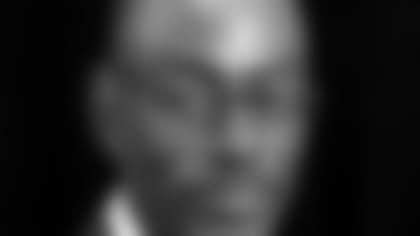 New Cincinnati Mayor Mark Mallory Whether it's riding to the Capitol on Inauguration Day or handing over the keys to City Hall, the predecessor can always find reasons to cast an envious glance at the successor.
And as Charlie Luken gives the gavel to Mark Mallory on Thursday, he believes that Cincinnati's new mayor can work with the different makeup of city council and that the fair winds of change are in the air. But not only that. ...
"I'm glad that the Bengals are playing so well as Mayor Mallory comes in," Luken said this week. "That's going to help him. I really think it helps everyone. I know that every Monday after the Bengals win, my phones aren't lit up, and if they are, people are upbeat."
Believe that Mallory is appreciative of the "Who-Dey" party that has again returned to power in the hearts and minds. Mallory, 43, is of that first generation of kids who grew up with the Bengals and got that first taste that is still strong today. While he and his brothers played football on the West End pavement, they followed Kenny Anderson and the boys and not a whole lot has changed even though William Jr. grew up to be a Hamilton County Municipal Judge, Joe a vice mayor of Forest Park, Dale the president of the West End Community Council, and their kid brother Mayor of the city.
Mallory took brief respites from campaigning to meet up with his brothers at places like Mulligan's on Sundays to watch the Bengals shore up support with their best run since the 1988 Super Bowl season.
"They're playing well and they've got a fantastic coach," Mallory said, taking a deep breath from the frantic No Huddle offense of the transition. "When they're winning, absolutely, everyone in town feels good about it."
The coach is the one guy Luken doesn't want to run against. He won in the '80s when there wasn't a strong mayor form of government and he won in the '90s when there was, but Luken is pretty sure he couldn't beat Marvin Lewis in the first decade of the 21st century with a one-game lead over the Steelers, five games left, and the city transfixed by this Sunday's showdown in Pittsburgh.
"I think Marvin would get me," Luken said. "I fear Marvin the most. It's nothing short of wonderful what he's done. In such a short time, he's made himself a fabric of the community. He's everywhere. I just saw him at a NAACP event, and I'm always surprised when I see him somewhere because he does so many things, and the season is going on, and I wonder how he does it."
Luken, 54, mayor the last time the Bengals went to the Super Bowl, realizes it's a different Cincinnati. But the inexplicable grip the Bengals have had on this community ever since it painted its face orange and black and met on the river for the first Super Bowl run a generation ago is still at a fever pitch.
"It's palpable. You can feel it. It's out there," Luken said. "I felt in '88 that we had a can-do spirit as a city. We kind of lost that through the '90s. We've been through a period where we've been kind of down on ourselves. I think we're coming out of that, and I think the Bengals have helped that. They've helped the scene, they've helped pick up the whole spirit."
Both the in-going and out-going mayors are big Lewis fans. It's not lost on either man that Lewis arrived early in 2003 during an edgy period in race relations, with some even nicknaming Lewis "Boycott Buster." But neither Luken nor Mallory wants to talk about Lewis in a racial context because, like the bulk of the city, they feel he has transcended race.
"He came in when the city was looking for some hope," Mallory said. "We were looking to come back together, and he provided a real opportunity to do that. What really impresses me is his involvement. To me, that says a lot about his character."
The Marvin Lewis Community Fund continues to grow, become a Cincinnati staple, and shock people that an NFL head coach cares and does so much. In 2004, the fund raised about $600,000. In 2005, it will be about $1 million with 84 cents going back to community organizations such as Girls Hope Boys Hope, the Boys and Girls Club of Greater Cincinnati, Youth Inc., and Minorities in Mathematics, Science and Engineering, and the National Multiple Sclerosis Society, just to name a few.
Lewis's Football 101, which opens Paul Brown Stadium to women one night during the bye week, has helped Lewis reach rock stardom. It has also helped foot the bill for his coaching clinics and his share of the inner-city football collaborative.
But those are just check stubs. Just before the regular season started, Sharon Thomas, the fund's executive director, saw Lewis jump in his car on the spur of the moment and drive downtown to Youth Inc., and surprise the kids as they were doing their homework.
"In '05," Thomas said, "he did about 80 speaking engagements. And there were some like that, where he just got in his car and walked in."
The mayors have taken note. Indeed, Mallory says anyone in a leadership role can learn from Lewis.
"I've never met him, but subconsciously you get clues," Mallory said. "Just by his demeanor. I think we're very similar. I try to be very positive and I think that's what he does. I think being positive can be very inspiring and it can lead to increasing production and reaching whatever goals you set."
Mallory is going to meet Lewis at some point. It won't surprise him that Lewis put a letter in the mail Tuesday wishing him well on his new job. Luken has enjoyed getting to know him.
"I wouldn't say I'm his best friend, but I know him and I admire what he's done by setting an example in leadership," Luken said. "You have to be impressed with him any time you watch him interviewed. He leads by his actions and he lifts spirits. That's really what a leader does. His character comes through to people."
"He's a fantastic leader," Mallory said. "He's motivational and inspires. That's what a leader has to do. Inspire. Getting a group of people rallying around a single goal. It's a great example."
Mallory is no doubt busy on his first weekend as mayor, but he'll probably annex a part of his weekend for his brothers and the Bengals. Luken, however, known to pop up the night before a road game, is free.
"Watch out. I'll be in Pittsburgh for the game," Luken said with a laugh. "As mayor, I had to be mild. Not now."
The city, from the top down, is riding high.