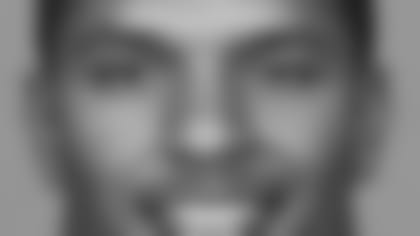 WatsonThe Patriots arrive here as pro sports' ultimate team, a band of pros' pros. But they'll play a team that also has its share of veterans trying to show the kids the right way.
Start with selfless backup running back Kenny Watson, the kind of guy that head coach Marvin Lewis has used to change the culture. The Bengals may not be the Patriots quite yet in that department, but the idea is the same and just remember how far they've come.
"There was resistance. Some guys wanted nothing to do with it," recalls defensive tackle John Thornton of that 2003 season. "They wouldn't sit behind me in meetings. They wouldn't stand behind me in stretching."
Lewis always takes notes from the best and he has studied the Bill Belichick model.
"He has been able to get his players to buy in. To be able to develop and cultivate mature leadership," Lewis said. "And they become his lieutenants. Assistants to the assistants. They buy in. They learn. They study and they take advantage of everything they can. They play the game as hard mentally as they do physically."
Take a guy like Watson, getting his first start as a Bengal and fifth as a pro against the Patriots as Rudi Johnson readies for the game after next week's bye in Kansas City.
Lewis brought Watson to the Bengals during his first season as coach after the Redskins unceremoniously cut his 4.6 yards-per-carry rookie average, and you haven't heard from him since. As the Bengals third-down back he came into this season quietly grinding away with seven yards per touch while returning 30 kicks and making 23 special teams tackles.
And after last Sunday's 60 yards rushing on just nine carries (giving him 60 Bengals carries), he wasn't looking for the ball, just the next assignment.
"I'd like to have the ball more, but when my number's not called I have to do something else," Watson said. "Whether it's blocking, or special teams, or runbacks, whatever it is and do it to the best of my ability."
Ironic that Thornton is one of the guys Lewis chose to help professionalize the locker room. He must have had one of the right guys. As Thornton sat in the office of Pats head coach Bill Belichick during that free agency season of '03, he got a call from Lewis after his two-day trip to Cincinnati. His cell phone was on vibrate, of course and Thornton later headed to his next visit.
But he soon signed a six-year deal with the Bengals and missed two Super Bowl titles in New England.
"No regrets," Thornton said this week. "I didn't compare them. I visited here first and stayed longer so they had the lead. I had a good feel for it here and felt comfortable. I like playing for defensive guys. I played for Jeff (Fisher in Tennessee), and I liked Marvin and Bill Belichick. It was a gut decision." ThorntonThornton said Belichick shot straight with him and told him he was the only lineman the Patriots were courting on the market. Thornton was impressed when even after he opted for Cincinnati, New England didn't go after any other lineman in free agency before taking Ty Warren No. 1 in that draft when Romeo Crennel was still the defensive coordinator.
"I still respect them," Thornton said. "You can tell it's one big operation. Everybody into the same line. Bill Belichick said the same thing that (player personnel chief) Scott Pioli said, and Romeo is saying the same thing. They're really on the same page."
Thornton wonders about the credit Belichick and his locker room get for straightening out players like Corey Dillon and Randy Moss. He thinks those players do that on their own. But he thinks Lewis has also put together a good locker room of veterans.
"My opinion is that we still have to take the next step to becoming a pro," Thornton said. "It's something that the young guys have to learn and we've got good veterans that will help them do it."
Thornton likes the room the Bengals have with pros like Watson and new defensive pickups like tackle Michael Myers and linebacker Lemar Marshall. But injuries have turned the defense and special teams into groups suddenly learning on the run as opposed to the Pats' stability.
"If you look at our backers, Odell (Thurman) was going to be a force in his third year. (David) Pollack was going to be a great pass rusher in his third year," Thornton said. "Nothing against what we've got going here, but there's been turnover and constantly having to get new guys in there. The veteran leadership is fine, but we also have young guys who were backups that now have to play."
Thornton is doing his share as he eases into the defensive captain's job and he may be having the best of his five seasons here. He's tied with end Justin Smith for the lead in tackles on the line with 15, a category Smith usually dominates.
"I don't think so. I've always been consistent," said Thornton when asked if the captaincy has raised his play. "I just think I'm getting older (he could turn 31 in Monday night's fourth quarter) and I've got more experience."
Thornton is a guy that Lewis has relied on from day one to help sell the program.
"I think when you've been voted captain by your peers, that stands out to you and makes you understand; gives you a sense somewhat of accomplishment and entitlement," Lewis said. "I have seen him step up that way. He's always been that way. That was part of why we brought him here. He's really taken it to a different level and he's playing at a very high level right now defensively, which is good. So he's backing it up both ways."
You don't think it helps to have veterans? The starting back eight on the Patriots defense has played 491 games for New England. The Bengals' back seven, with Ahmad Brooks at middle linebacker, has 182 in Cincinnati.
The Bengals have 19 players on the roster with two years or less in the NFL while the Pats have 13. Watson has stockpiled six years while learning "life isn't fair."
Following a career at Penn State where he played receiver to help the team, the Redskins cut him after a rookie season he logged two 100-yard games in place of Stephen Davis. When Washington opted for people like Trung Canidate and Ladell Betts, Watson came to a club that would give its bell cow job to Johnson, who turned into the NFL's most durable running back.
"At the end of the day I learned a lesson from it and it helped my game out as far as being a receiver," Watson said of his college days. "Things didn't go the way I planned, but it worked out. I'm here. Life's not fair, but you have to persevere through a lot of tough times."
The year the Bengals took running back Chris Perry in the first round to replace him as the third-down back, Watson filled in for the injured Perry in '04 with 6.2 yards on his 26 carries and 25 catches that included a touchdown. Then after catching 23 balls and running 25 times for an average of 5.5 in place of Perry again in 2006, the Bengals drafted Kenny Irons in the second round.
Now he smiles after the 60-yard game in place of what would have been Irons and says he doesn't mind the competition.
"We've been drafting players and trying to replace Kenny, and he hasn't looked at that negatively," said quarterback Carson Palmer. "He's looked at that as a little extra he needs to work for now because there's a second-rounder in front of him, there's a first-rounder in front of him. He's just kept his head down and kept working and getting ready to play."
Now the only healthy running back besides Watson is DeDe Dorsey, and he just got here this week and doesn't have an NFL carry. So it looks like Watson will have to be the first and second down back, as well as the third, and that's all he's been waiting for.
"The perception of me as a third-down back or special teams guy is fine. It's been what's kept me in the league this long," Watson said. "But I would love the opportunity to show people that I can be an every down back."
One of the Bengals' Ultimate Team Player vs. The Ultimate Team.