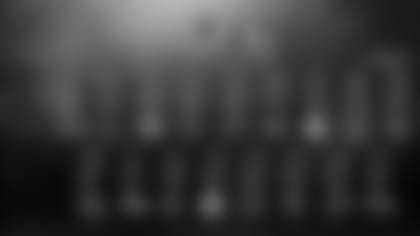 ](http://www.bengals.com/schedule/season-schedule.html)
The Bengals' 2017 schedule, released today by the National Football League, features two national prime-time games and the first home opener since 2009.       
The Bengals start the season with back-to-back home games, including the opener versus division rival Baltimore Ravens on Sunday, September 10 at 1 p.m. For the first time ever, the Bengals are launching single-game tickets for the home opener versus Baltimore simultaneously with the schedule release, which means that these tickets are available now at Bengals.com/tickets.
Following the Baltimore Ravens game, the Bengals kick off the NFL's Thursday Night Football schedule when they host the Houston Texans on the following Thursday, September 14 in what is the first of two home national prime-time games. The Bengals are also scheduled at home for a December 4 game versus the Pittsburgh Steelers on ESPN's Monday Night Football.
"We are excited to kick-off our 50th season at home, and to accommodate fans, we are making single-game tickets to the home opener versus the Baltimore Ravens available now," said Bengals executive vice president Katie Blackburn. "This will be a special year commemorating our 50th season, and having two nationally televised prime-time games at Paul Brown Stadium adds to the enthusiasm."
Including the club's August 27 visit to Washington televised by FOX, the Bengals are scheduled to play a total of three national games in 2017. Additionally, Cincinnati's September 24 game at Green Bay and November 19 game at Denver will be carried in the national 4:25 p.m. time slot.         
"We have the opportunity to get off to a fast start with back-to-back home games to open the season," said Bengals head coach Marvin Lewis. "It will be a challenge playing three road games in a row in November, but I'm excited to close the season with four of our last six games at home."
During Weeks 10-15 and 17, all Sunday games are subject to possible flex among the three standard kickoff times -- early afternoon, late afternoon and night. Additionally, in Weeks 5-9, flexible scheduling may be used in no more than two weeks.
TV broadcasts of the Bengals' two games on cable will also be simulcast in Cincinnati by a local non-cable station, yet to be determined.
BENGALS SEASON TICKETS ON SALE
Season tickets are now available through the Bengals Ticket Hotline at (513) 621-8383 or toll-free at (866) 621-8383, online at Bengals.com or by visiting the Paul Brown Stadium ticket office. Fans can call the Bengals Ticket Hotline Monday through Friday from 9 a.m. to 6 p.m., and on Saturday from 10 a.m. to 2 p.m. The ticket office is open Monday through Friday from 9 a.m. to 5 p.m. Season Tickets start at $400 and flexible payment plan options are available. Fans can call the hotline to schedule an appointment to view available seats.
BENGALS INTRODUCE DYNAMIC TICKET PRICING
The Bengals are introducing dynamic ticket pricing with the launch of single-game tickets for the Ravens home opener. All single-game ticket values may be adjusted up or down based on real-time market conditions and consumer demand to set the right price at the right time.
Season tickets continue to offer the most significant savings over single-game pricing and are not affected by dynamic ticket pricing. Dynamically priced single-game tickets never move below season ticket prices and generally grow over time as inventory decreases. Fans who purchase tickets early are more likely to get the best value.
On-sale dates for single-game tickets for the remaining games will be determined at a future date.
CINCINNATI BENGALS 2017 SCHEDULE
All times are Eastern; home games in CAPS
An asterisk (*) denotes a game subject to possible flex scheduling.
PRESEASON (day, date, opponent, time)
Fri., Aug. 11: TAMPA BAY, 7:30 p.m.
Sat., Aug. 19: KANSAS CITY, 7 p.m.
Sun., Aug. 27: at Washington, 4:30 p.m. (FOX)
Thurs., Aug. 31: at Indianapolis, 7 p.m.
REGULAR SEASON (day, date, opponent, time)
Sun., Sept. 10: BALTIMORE, 1 p.m.
Thurs., Sept. 14: HOUSTON, 8:25 p.m. (NFL Network)
Sun., Sept. 24: at Green Bay, 4:25 p.m.
Sun., Oct. 1: at Cleveland, 1 p.m.
Sun., Oct. 8: BUFFALO, 1 p.m.*
Sun., Oct. 15: (Bye week)
Sun., Oct. 22: at Pittsburgh, 1 p.m.*
Sun., Oct. 29: INDIANAPOLIS, 1 p.m.*
Sun., Nov. 5: at Jacksonville, 1 p.m.*
Sun., Nov. 12: at Tennessee, 1 p.m.*
Sun., Nov. 19: at Denver, 4:25 p.m.*
Sun., Nov. 26: CLEVELAND, 1 p.m.*
Mon., Dec. 4: PITTSBURGH, 8:30 p.m. (ESPN)
Sun., Dec. 10: CHICAGO, 1 p.m.*
Sun., Dec. 17: at Minnesota, 1 p.m.*
Sun., Dec. 24: DETROIT, 1 p.m.
Sun., Dec. 31: at Baltimore, 1 p.m.*