---
--- Lewis: Doing things "the right way"
The Bengals are a little older than their 2005 AFC North division champion cousins and maybe just a little wiser than the team that learned the postseason knocks the hard way when it lost the last three games of the season.
"When I put that slide up there and showed how much we've been through, it's amazing how much time has passed," said head coach Marvin Lewis of his meeting with his players that capped Cutdown Saturday.
With an eye to that maturity, Lewis' current roster averages 4.58 NFL seasons compared to the 4.3 from the Opening Day roster of 2005. Since the Bengals have the weekend to finalize things, that could change slightly.
The synopsis: They kept just two tight ends, wide receiver Kelley Washington, an extra linebacker, no college free agents, every draft pick but Reggie McNeal, and shelved running back Chris Perry for the first six weeks of the season.
What won't change is that Lewis' revolving door is slowing down with the stability of years. At the moment, there are only 15 different names from last year's Opening Day.
"The guys we have either acquired through free agency or the draft we have now developing in our way and our style," Lewis said. "There's a comfort level of our guys in what is expected and what is expected out of them. How they prepare, how they practice, how they compete. It's a comfort level both ways. Guys know what to expect and know when it gets too hot they've got to get out of here or they have to do things the right way."
Lewis referred to the trauma of the week back in January following the Wild Card loss to the Steelers in which the Bengals lost two 10-point leads, their composure, their quarterback, not to mention their minds when Carson Palmer's doctor painted a grim picture of his recovery.
But now the Bengals are coming off their first perfect preseason in history, Palmer's reconstructed left knee is ready for next week's opener in Kansas City after he threw darts in six drives for four touchdown passes, and Lewis has just overseen the paring down of what everybody believes is their deepest roster in a generation. The club actually delayed some of the toughest roster decisions for six more weeks when it put Perry (ankle) and defensive lineman Jonathan Fanene (hamstring) on the physically unable to perform list (PUP) in the final roster cut down.
That meant veteran Quincy Wilson in the backfield, and veteran tackle Shaun Smith and rookie end Frostee Rucker along the defensive line survived. An injury also paved the way for Washington to make it with rookie Bennie Brazell shelved for the year with a knee injury.
The Bengals can still tweak the roster by picking up other players that have to be released by 4 p.m. Saturday and Lewis said, "we'll peruse (the waiver wire) to see if there are any additions or subtractions we can make that will improve our team."
McNeal, a converted quarterback taken in the sixth round out of Texas A&M, was a casualty at wide receiver but Lewis said he hopes McNeal can clear waivers so the team can put him on the eight-man practice squad as the only draftee released.
"He's done well," Lewis said. "Maybe three days ago we would have kept seven receivers, but we didn't."
Lewis admitted if Palmer had not been rehabbing from a knee injury, the club would have considered keeping only two quarterbacks while using him in both positions.
The Bengals can start forming a practice squad of eight players at noon Sunday in the hope they clear waivers over the next 24 hours or so.
Cutdown Day is starting to become Darrin Simmons Day in Bengaldom. Since he arrived in 2003 with Lewis as his special teams coach, the Bengals have gone from last in the NFL to No. 25, 7 and 16 and Simmons wasn't happy that they fell out of the top 10 in 2005 and has been talking about upgrading ever since.
So in another example of the premium they put on special teams, the Bengals kept one less tight end and added an eighth linebacker instead of doing it the other way around like Lewis has done in the past. All of them made it with middle linebacker Odell Thurman starting the season on the suspended list for the first four games because of a violation of the NFL's substance abuse policy. The decision to go heavy at linebacker may have been the selection of Virginia linebacker Ahmad Brooks in the third round of the supplemental draft. While the team thinks he'll be a fine player, Brooks has had trouble adjusting to his new role in the kicking game and the Bengals may opt not to suit him up on Gameday.
In linebacker Marcus Wilkins, a fifth-year player who has racked up 41 special teams tackles the past two seasons and led the team with 24 in 2004, the Bengals are virtually keeping a fourth specialist. Although Wilkins has never established himself from scrimmage, the coaches have always coveted his special teams play.
And special teams is the big reason the Bengals kept 10 defensive backs and probably the only reason they kept seventh-rounder Ethan Kilmer, the Penn State teams demon who made the club even though he has played football for just four seasons and started playing safety virtually when he arrived in the pros.
"He was drafted to fulfill a certain role, and he's come here and he's done just an outstanding job on it," Lewis said. "He hasn't disappointed and that's been consistent all the way through.
"We want to make sure we have the best guys there; guys who produce and play specials teams all the time. If you give up an explosive play on special teams it's just as likely to get you beat as offense and defense."
Special teams is also a major reason the Bengals kept free-agent wide receiver Antonio Chatman even though he caught one ball (for three yards) and returned one punt (for five yards) in playing just one preseason game because of a groin problem that has nagged him all training camp. The Bengals hope when he gets healthy he can help lift the NFL's worst punt return game last year with the moves that helped him bust the league's longest return last year on an 85-yarder while with Green Bay.
After Wilson went off for 129 yards on 19 carries Friday against the Colts in the preseason finale, he showed he could handle a heavy load for at least a game or two in case Rudi Johnson gets nicked. That could have also been a factor in PUP-ing Perry instead of keeping him active until he got ready.
"Not necessarily," said Lewis when asked if that outing got Wilson the spot. "Quincy is one of the guys that really has done better on special teams. Being around here (for three years) he knows the value that has and he has helped himself that way. I think he's a guy if I would suit up on Sunday he could provide good quality special team snaps in the running back area."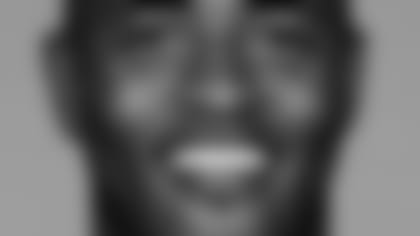 Washington, the fourth-year wideout, lives again. He was supposed to get cut last year and the team has been trying to trade him ever since this last Draft Day, but Lewis insisted, "I wouldn't say Kelley has nine lives. We always say this about Kelley and you guys keep hating him."
No, it's just that everyone knows Washington would love a more major role than last year, when he was deactivated for nine games.
But how can he get it here? Easy. Chris Henry, the man he replaced in the division clincher after an arrest and caught a touchdown, still has issues. Chatman hasn't been healthy and Brazell, the darling blazer of camp, is feared to have suffered a similar injury to the back of his knee that Henry did in the playoffs when he tore his posterior cruciate ligament.
Meanwhile, the flamboyant Washington just goes out and makes plays. He caught the second most balls during the preseason.
"He keeps doing well," Lewis said. "He's raised his level of what we expect of him on teams. He understands that and has been productive. Every time he gets an opportunity, he plays well."
The Bengals are going to miss Perry's 112 touches that included 4.6 yards per his 61 carries last season. Of the four backs they kept (with Jeremi Johnson at fullback), only third-down back Kenny Watson has as many carries in a season and that was four years ago in Washington when he averaged 4.6 yards on his 116 carries.
Watson, a fifth-year player who missed all but one game last year with a bicep tendon tear, has been nicked a little this summer and the coaches didn't take the wraps off him in the preseason and gave him the ball just five times for 13 yards and none in the last two games.
But there will be some more decisions to be made when Thurman returns to the roster, maybe as early as Oct. 2. The club can request a roster exemption from the commissioner for a player coming back from suspension so he can practice but when it activates him the roster must be down to 53 players.
There will also have to be decisions made when Perry, Fanene and Kieft come off PUP.
The earliest a player can return from PUP is after the sixth week of the regular season. He has three more weeks after that to start practicing. Once he stats practicing, the club has 21 days to decide if it will activate him, cut him, or release him.
No college free agents made the final cut, but you will see plenty of them on the practice squad. The leading candidates are running back DeDe Dorsey of NAIA Lindenwood, defensive end Eric Henderson of Georgia Tech, Miami of Ohio safety John Busing, and Brigham Young fullback Naufahu Tahi after he went for 54 yards on 11 carries primarily out of the tailback spot Friday night against the Colts.
Also a possibility for his third term on the squad is tight end Ronnie Ghent. Center Ben Wilkerson, the first-year center from LSU, is a candidate after the Bengals decided to put left tackle Adam Kieft (knee) on the PUP list and go with nine offensive linemen that include reserves Stacy Andrews, Andrew Whitworth, Scott Kooistra and Eric Ghiaciuc.
Wilkerson's college teammate, rookie free agent guard Nate Livings, had an impressive camp and is also a practice squad possibility.
Here is the list of released players:
Sanders (the only one not eligible for the practice sqaud), McNeal, WR P.K. Sam, TE Ronnie Ghent, OT Pete Lougheed, G Kyle Takavitz, C Ben Wilkerson, S John Busing, HB DeDe Dorsey, DE Eric Henderson, WR Glenn Holt, TE David Jones, G Nate Livings, FB Chris Manderino and FB Naufahu Tahi.
Here is a look at the 53-man roster with the years of experience:
OFFENSE
QUARTERBACKS (3): Carson Palmer (4), Anthony Wright (8), Doug Johnson (6).
OFFENSIVE LINE (9): C Rich Braham (13), RT Willie Anderson (11), RG Bobbie Williams ((7), LT Levi Jones (5), LG Eric Steinbach (4), RG-T Stacy Andrews (3), LG-T C Eric Ghiaciuc (2), G-T Scott Kooistra (4) LG-T Andrew Whitworth (R).
WIDE RECEIVERS (6): Chad Johnson (6), T.J. Houshmandzadeh (6), Chris Henry (2), Tab Perry (2), Kelley Washington (4), Antonio Chatman (4).
RUNNING BACKS (4): Rudi Johnson (6), Kenny Watson (5), Quincy Wilson (1), FB Jeremi Johnson (4).
TIGHT ENDS (2): Reggie Kelly (8), Tony Stewart (6).
DEFENSE
DEFENSIVE LINE (8): T John Thornton (8), T Sam Adams (13), T Shaun Smith (3), T Domata Peko (R), E Justin Smith (6), E-T Bryan Robinson (10), E Robert Geathers (3), E-T Frostee Rucker (R).
LINEBACKERS (8): MLB Brian Simmons (9), SLB David Pollack (2), WLB Landon Johnson (3), WLB Caleb Miller (3), WLB Marcus Wilkins (5), SLB Rashad Jeanty (R), MLB A.J. Nicholson (R), MLB Ahmad Brooks (R).
SECONDARY (10): CB Tory James (11), CB Deltha O'Neal (7), CB Johnathan Joseph (R), CB Keiwan Ratliff (3), CB Greg Brooks (3), SS Dexter Jackson (8), FS Madieu Williams (3), CB-S Kevin Kaesviharn (6), S Herana-Daze Jones (1), S Ethan Kilmer (R)
SPECIALISTS (3): LS Brad St. Louis (7), K Shyane Graham (6), P Kyle Larson (3).