The purplish welts from quarterback Carson Palmer's helmet were fading Monday as he left the locker room, but the Giants' six sacks were fresh in right guard Bobbie Williams' memory after he saw the blood trickle from Palmer's nose again during the overtime loss to the Giants.
"On the offensive side of the ball, there has to be a commitment to say, 'My guy's not going to touch the quarterback.' I think if you take that upon yourself, that number would drastically drop. It would stop basically," Williams said.
"That's a sight I don't want to see," he said of the nose that got broken a month ago. "It makes me feel like I'm not doing my job."
Look no further than the nine sacks the Bengals have allowed and the one sack they've registered and it goes a long way in explaining why they are where they are.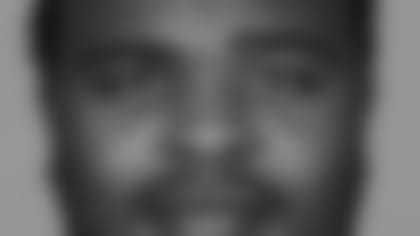 For a veteran offensive line that is supposed to be one of the team's strengths in the bruising AFC North, that is a mystery that Williams admits also has him "about to scratch a patch" on his head.
"Join the club," he said, and he wanted to emphasize that it just isn't the offensive line in the pass protection.
Head coach Marvin Lewis said the same thing at his Monday news conference.
"The issue we had with the sacks, we could spread that out over the group," Lewis said. "Each area had a hand in it or some play in it. We need to continue to be sharper in those areas with everybody being on the same page."
But Williams knows he's on the same line that is the one that allowed a franchise-fewest 17 sacks last season.
"The thing is consistency; guys being consistent," Williams said. "I'm not trying to make it seem like it's just the offensive line. I'm saying it's consistency among everybody. If a person is consistent, you know what he's going to do day in and day out. But when they switch it up, and do something different, it's a hit or miss and right now it's hit or miss.
"There is a lot of inconsistency on this team and I'm one of them. But we're pulling it together, and guys are honing in on themselves, and that's all you can ask. Hone in on themselves so therefore they can always be consistent."
While this line made the bulk of the starts last year, Williams admitted the group has had to adjust to life without Pro Bowl right tackle Willie Anderson. Anderson made his Baltimore debut Sunday when he appeared with another former Bengal, fullback Lorenzo Neal, in a jumbo package as the Ravens rushed for 130 yards against the Browns.
"He was definitely a key guy. He'd been through the 2-14 and our run in '05," Williams said. "Everybody looked to him as a guy they respected. I respected him because this was a guy doing the hard work, so I'm going to bust my butt because I want to see him win. '05 was the only year he made it to the playoffs. It was a motivation.
"Instead of that one big rock, we've got five rocks. We're trying to get those five rocks together. Instead of looking at Willie and we're going to do it for Willie, we're going to do it for the team."
Williams knows one sure way to protect the quarterback:
"Run the ball," he said. "No question running the ball opens up the pass. If we can't run the ball, it's going to be a long year."
Williams says he sees the run commitment on the part of the coaches. And you can see it in the stats.
When the Bengals started 3-0 in '06, they ran the ball 91 times and passed it 85. Last year when they went 1-2, they ran it 79 times and threw it 125. This year they've also run it 79 times and thrown it 90.
Of course, last year they had 70 first downs in the first three games. This year they have just 43. In '06, they had 55.