For once the Bengals go into the circus and they aren't in any of the three rings.
When the Bengals play the Falcons in Atlanta on Monday night, ESPN figures to have its all its cameras and resources trained on the Michael Vick story. The bad boy Bengals now seem to be a script older than Gunsmoke. They are props, not fodder.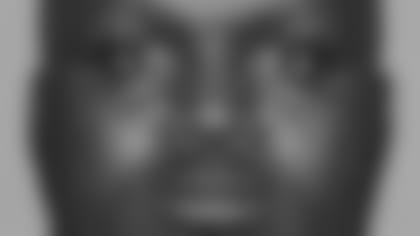 "It's tough for him, but it's definitely nice going in where we're not the talk of the town," said defensive tackle Bryan Robinson. "We've been in a couple of stadiums last year and we heard the boo birds. Now the talk is not about you."
The closest thing the Bengals have for controversy is head coach Marvin Lewis' ankle surgery and his post-op should show his players just how tough of a mindset he has. With his doctors no doubt cringing less than 24 hours after repairing torn tendons, Lewis was at Paul Brown Stadium first thing Thursday morning, leg and voice elevated. And the doctors can't be thrilled about that trip to Atlanta three days after surgery.
But he's going, even if he has to coach in the press box for the first time since he was the first-year defensive coordinator of the Baltimore Ravens in 1996.
"They knew what I was going to do. I have to stay with what I planned to do," Lewis said Friday after arriving at his news conference on crutches. "I've had great care all the way through, and I have a lot of people looking after me around here."
For once, it is business as usual for the Bengals.
Chad Johnson wants the ball and has sent his book and a letter to the Falcons secondary instead of a bottle of Pepto-Bismol.
With the starters set to play their longest stint of the preseason, offensive coordinator Bob Bratkowski is talking about running the ball more efficiently and defensive end Justin Smith is talking about his unit being more aware of the scheme as a whole.
Maybe Johnson is right. This football stuff is boring.
"Yes it's good," said Lewis about not having to be part of the big top this week. "Life is good."

Defensive tackle John Thornton, the club's current events master, is intrigued by what will greet them. He remembers the Bengals walked into a zoo in Detroit a few years ago when Lions fans staged a boycott wearing Bengals orange. "I think it's going to be good for them," said Thornton of the Falcons. "They're going to want to show they can play without him. We just have to come out and play early because it could be the kind of game where one team is going to be playing full of emotion. It's like the game where Carson (Palmer) came back last year and we crushed Green Bay just on emotion. We just have to make sure we're on our game because it could get ugly."
Vick's federal indictment on dog-fighting charges hangs not only over this game but the rest of the season and the rest of the league. Lewis and some players didn't want to touch the topic.
And when the news broke Friday evening that the NFL has suspended Vick indefinitely, everyone was gone.
But there are those that believe he deserves a second chance once the courts rule.
"Obviously if what they say he did is true, it's wrong," Thornton said Friday afternoon. "We really don't know yet. Everybody's got a different story but, yeah, I think he should get a second chance. I'm not going to say there are guys in the league who have done worse, but there are criminals who are playing. I think if you show sorrow and try to change your behavior, you should get a second chance. But it does show you how careful you have to be about who you roll with."
Robinson recently saw a poll asking people if they'd allow their children to wear a Vick jersey.
"As a player, of course I would let my kid wear a Vick jersey, or I would root for him," he said. "You understand people make mistakes. First thing with him is owning up to it. Just like with anything. You live and you learn."
The Bengals have had to do exactly that after an unbelievable stretch from December 2005 to December 2006 in which eight players were arrested on 12 charges. Since then, there have been two, but their problems have become almost mainstreamed in wake of the Vick mushroom cloud and more recent events.
"We've had to deal with distractions, now they have to deal with distractions," said kicker Shayne Graham of the Falcons.
Graham played with Vick at Virginia Tech and had to admit of the scandal, "I was just as surprised as anybody else. No one wants to see stuff like that. It has to be so tough on him and his family." So the Bengals are just going to play football. For Bratkowski, that means getting the first touchdown of the summer for the first offense.
"Three things I want to see?" Bratkowski was asked. "Some explosive plays, consistency, and being more efficient running the ball."
The one thing that Bratkowski is concerned about is the status of his tackles, but other than that he's far from panicking.
"We've been vanilla. We've got a minimum of 16 games to play and we don't want to tip our hand," he said. "At the same time we've got enough in there to score some points. The tough thing about the preseason is you just don't play enough together to establish any kind of rhythm."
He's not happy with the pre-snap penalties but he also says now is the time you're going to see them.
"There's so much emphasis on techniques that sometimes putting it all together and doing it on the right snap count without flinching is hard," he said.
But as for Johnson's two moves before the snap Bratkowski said, "They can't hear outside sometimes and they have to watch the ball and it's hard, but he's capable of doing that."
As for the defense, all eyes are on middle linebacker Ahmad Brooks in his third game as the starter. Lewis stayed pretty neutral on the subject when he offered only, "Ahmad is doing fine."
But Smith says it falls on everyone on the defense to know what everyone else is doing. The defense had some breakdowns in the first half against the Saints last time out because it didn't.
"Guys not only have to know what they're doing, but what it means for everybody else," Smith said. "If I know I've got a wing stunt I've got to know I've got to get in there because there's a crease with the linebackers coming over the top and everyone coming off the backside. That's why everyone has to know what they're doing and why it's important."
This is why it galls guys on defense when blame is handed out instantly on TV and elsewhere.
"If you miss a stunt and the linebackers think there is a line stunt in front, they're going to scrape off (the inside) because everything is spilled out back," Smith said. "That's why it looks so bad on TV because when everybody is saying, 'Oh, the linebackers over ran it.' But they're running that hard that fast because that's how the defense is designed."
Brooks has just four tackles in two games, although he played his best ball in the second half last Saturday night. Smith advises patience.
"He's got a lot to digest. A middle linebacker in the NFL has so much to know," Smith said. "And they're throwing a lot at him. As long as everyone stays calm with him and cool with him and helps him grow. As a D-line we've got to help him. Let him know what we're doing and remind him where we're going to be, so he can remember where his strengths have to be."