The NFL draft is two weeks away and once again we take a look at how things could play out in the first round.
Take a look at which players media outlets are predicting the Bengals select with its first round pick in their most recent mock drafts.
Below is a look at the latest mock drafts from national media members: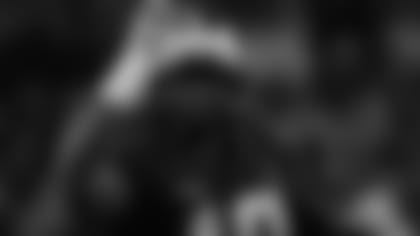 Devin Bush, LB, Michigan
Charley Casserly - NFL.com
Analysis: "Bengals fill a major need on defense with the athletic Bush."
Analysis: "Bush makes a lot of sense as a speedy linebacker with range."
Analysis: "They have to get faster at linebacker and Bush can run. They could also go for an offensive lineman here."
Analysis: "...go best player available with the No. 11 pick. That's Bush, a sideline-to-sideline linebacker with elite athleticism."
Analysis: "The Bengals pass on a quarterback at No. 11 to take one of the two elite linebacker options in this draft in Bush, who immediately becomes the team's best linebacker whether he slots into the middle or at WILL, where he could provide excellent pass defense to go with his elite speed and athleticism."
Geoff Hobson - Bengals.com
Analysis: "The heart says to go with the man you need most and every Cincy school kid knows they need a supersonic fast linebacker that can energize and modernize a defense that finished last in 2018. And what a way to replace Vontaze Burfict at WILL with a guy who is your best backer no matter where you put him with that intergalactic 4.43 40-yard dash."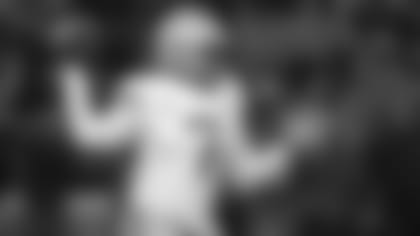 Dwayne Haskins, QB, Ohio State
Analysis: "So, the Bengals begin the chant "OH ... IO" and select their QB of the future from right down the road in Columbus."
Analysis: "Haskins has the toolset of a franchise quarterback."
Analysis: "Cincinnati moves up the board ahead of the Broncos and Raiders in order to land Zac Taylor his quarterback of the future."
Luke Easterling - USA Today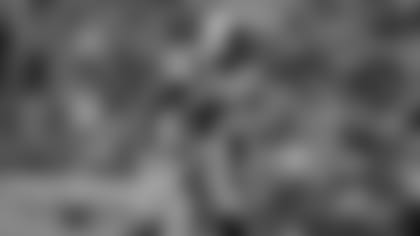 Devin White, LB, LSU
Robert Klemko, Sports Illustrated
Analysis: "The Bengals have a glaring need at linebacker, and White is the best available."
Lance Cartelli, 247Sports
Analysis: "The Bengals need to add speed and playmaking on defense, and they do so by selecting the LSU linebacker."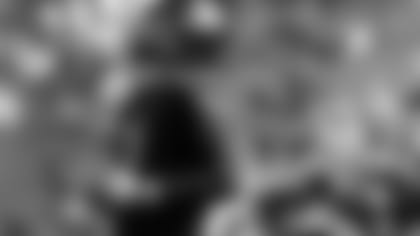 Drew Lock, QB, Missouri
Analysis: "Andy Dalton has two years left on his eminently affordable contract so there will be no rush to get Lock on the field."
Chris Trapasso - CBS Sports
Analysis: "New Bengals head coach Zac Taylor came from Los Angeles where he spent a season with Jared Goff, a strong-armed pocket passer who needed a year to acclimate to the pro game. Lock wouldn't have to be rushed onto the field but would give the new era in Cincinnati a new quarterback."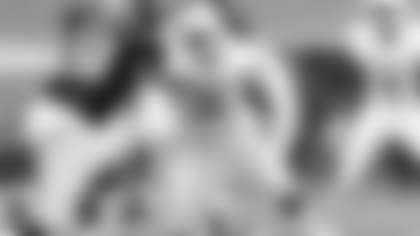 Ed Oliver, DT, Houston
Connor Orr - Sports Illustrated
Analysis: "Long-term insurance at the defensive tackle position, and a short-term boost to a defensive line that has some veteran talent under their belt."
Brad Kelly - The Draft Network
Analysis: "Ed Oliver set the world on fire with his Pro Day athletic testing, showing that he's a legitimate top 10 player in the NFL Draft."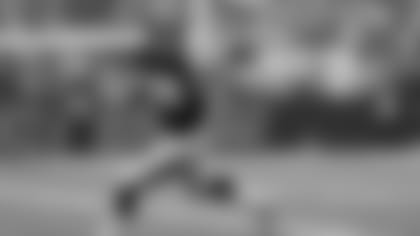 T.J. Hockenson, TE, Iowa
Vinnie Iyer - The Sporting News
Analysis: "Hockenson can be the next great all-around player at the position with his hands, physicality, smarts and agility. At 6-5, 251 pounds, he lived up to his billing at the Combine."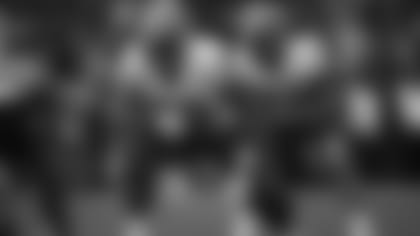 Andre Dillard, T, Washington State
Analysis: "Dillard's pass-protection skills will be valued on the right side and he could shift to the blind side once Cordy Glenn's time with the team comes to an end."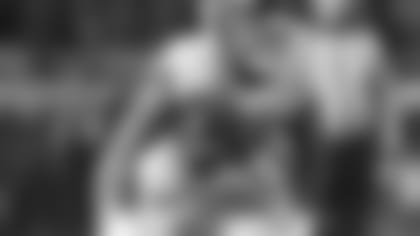 Cody Ford, OT, Oklahoma
Peter King - Football's Morning In America
Analysis: "Assuming (Zac) Taylor is okay with Dalton, there's a desperate need at tackle. I'd go Cody Ford, the Oklahoma tackle."