Welcome to the What-If Bengals.com Media Mock Draft. As in, no one in their right mind thinks it's going to unfold like this on April 25 in Nashville. But, what if?
Since there are no trades in our Mock and our rep in Arizona is unconvinced that the Cardinals are taking Kyler Murray, only one quarterback is gone before the Bengals pick at No. 11. That would deal conventional wisdom a blow to the solar plexus. But, what if? And wait until you see which quarterback goes off the board. What if?
Still, we've Mocked before the Bengals had a head coach, after the combine, before free agency, after the pro days and really, not a whole lot has changed. Even though we've only had one quarterback go before 11 in all our Mocks, there has still been a plethora of defensive players remaining that should help. It's just what do you think is the best fit for the long haul, remembering that in the 20 drafts since they took Takeo Spikes (13) and Brian Simmons (17) in the first round, they've taken one college linebacker No. 1 since. Or that they haven't taken a defensive lineman No. 1 since Justin Smith 18 years ago.
1.CARDINALS: DT Quinnen Williams, Alabama; Kent Somers, Arizona Republic
Somers, the long-time Cards reporter now a columnist, still isn't buying Heisman quarterback Kyler Murray with this pick. He's not so sure they're going to trade last year's first-round pick, quarterback Josh Rosen, for a 5-10 guy that is clearly gifted athletically but maybe doesn't check enough measurable boxes for an overall No. 1 pick. And with Hall-of-Fame edge rusher Terrell Suggs in the fold via free agency, Williams in between him and Chandler Jones on the other edge is quite enticing.
2. 49ERS: DE Nick Bosa, Ohio State; Matt Maiocco, NBC Sports Bay Area
After the season, before the combine, after free agency, it hasn't much mattered. The Niners are taking the best pass rusher there. The only difference is that Williams may be battling for that second spot on their board behind the guy they get in Bosa. But in this What-If Mock, it doesn't matter.
3. JETS: OLB Josh Allen, Kentucky; Rich Cimini, ESPN.com
The Jets probably start the parade in the effort to trade out of here, followed quickly by the Raiders, Bills and maybe Broncos and Bengals. But if they can't find a partner they'll gladly take Allen, a gifted pass rusher for their new defense.
4. RAIDERS: DE Rashan Gary, Michigan; Jerry McDonald, Oakland Tribune/Bay Area Newspaper
If the Raiders take a quarterback in the first round, McDonald thinks it won't be until their picks later in the round at 24 or 27. Looking at head coach Jon Gruden's history, he says Gruden just doesn't go for QBs early. At this point, he figures they're looking to trade out if the Jets don't beat them to it. But if they stay put, McDonald noticed that Gruden talked about Gary during last week's coaches media breakfast at the league meetings. Gruden thinks it may be almost more important to watch players in games they're losing big and said Gary was "awesome," against Ohio State.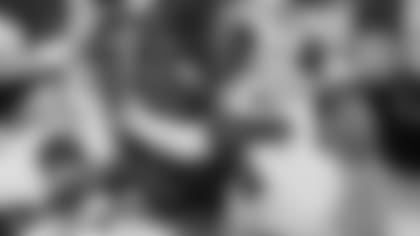 5. BUCCANEERS: MLB Devin White, LSU; Rick Stroud, Tampa Bay Times
After working the NFL owners' meeting last week, Stroud is convinced more than ever White is their guy. It just makes sense. They're now in a 3-4, they've lost Kwon Alexander and they've got plenty of outside backers/edge rushers in Jason Pierre-Paul, Carl Nassib, Noah Spence and Shaq Barrett. But they need to fill the middle and what better way than with a 240-pound Pro Bowl-type guy that flies in White?
6. GIANTS: DE Ed Oliver, Houston; Mike Eisen, Giants.com
Not only does Eisen see Eli Manning as the starting quarterback, but he may get re-signed if he has a good year. Meanwhile last year's leading sacker, end Olivier Vernon, is in Cleveland.
7.JAGUARS: DE Montez Sweat, Mississippi State; Mike DiRocco, ESPN.com
DiRocco is trying to think along with Jaguars boss Tom Coughlin. Everyone is mocking an offensive tackle to the Jags (usually Florida's Jawaan Taylor), but DiRocco notes that defensive end Calais Campbell may be looking at the last year of his deal and they've never replaced Dante Fowler. Meanwhile, he thinks they may believe they have enough to piece together at right tackle opposite Cam Robinson with Will Richardson, a fourth-rounder from last year, Josh Wells, a backup with 39 NFL games they re-signed Tuesday and old friend Cedric Ogbuehi, a former first-rounder.
8.LIONS: TE T.J. Hockenson, Iowa; Mike O'Hara, DetroitLions.com
O'Hara, whose first season on the Lions beat in 1977 featured Detroit's 25-year-old receivers coach Bill Belichick, is appalled at what's left on this board and reveals he'll need counseling. "I don't anticipate this," he says politely. The Lions are desperately seeking Devin White or a pass rusher and they'll be stunned if they can't get either here and they're probably right. So he opts for the best player at this point and the first offensive player comes off the board.
9.BILLS: OT Jawaan Taylor, Florida; Mark Gaughan, The Buffalo News
The Bills are just finishing up a free-agency whirlwind in which they have signed 11 offensive players (including former Bengals tackle-now-tight end Jake Fisher), among them four offensive linemen. So they'd love an edge rusher for a defense that finished second in the league in yards allowed per game. Or trade back. In this What-If Mock, they'll go for the best player on the board and get the tackle they probably should want in the first place.
10. BRONCOS: QB Drew Lock, Missouri; Mike Klis, Denver's 9News
Faced with a board in which all their targets are gone, Klis could see Denver boss John Elway opting for his quarterback of the future.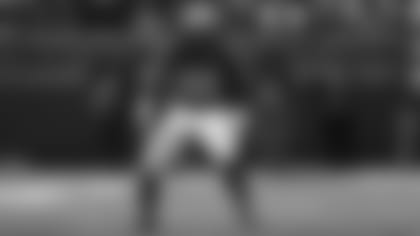 11. BENGALS: LB Devin Bush, Michigan
Yes, Murray and Ohio State quarterback Dwayne Haskins are on the board here. But don't expect them to be there on April 25. And even if they are, it would be pretty surprising if they made that move with all the love they've given Andy Dalton this offseason. The AFC North is wide open and they need a guy that can help right away, not a QB that is going to sit. With two 1,000-yard wide receivers, the AFC rushing champion and a quarterback that has been to the postseason five times along with two Pro Bowl pass rushers and three first-round cornerbacks, the Bengals aren't as far away as some pundits think. They're not 2015, but they're not 2018, either. If healthy, of course.
But in this What-If Mock, what's left? We keep coming back to the same two guys. Bush and Clemson tackle Christian Wilkins. We've taken both guys and they keep rising. At least on ESPN.com's Scouts Inc.'s big board, where Wilkins is rated fifth and Bush 11th.
OK, OK. Last time we took Wilkins with the argument that a down lineman playing 65-70 percent of the time is more valuable at No. 11 than the draft's No. 2 middle linebacker that is going to play 95 percent even though he's off size under 6 feet (5-11) and 240 (234) pounds.
The head says to go with the bigger man, always, the bigger man, and an NFL-ready player that lines up next to Pro Bowler Geno Atkins in the middle on Opening Day. Wilkins. But the heart says to go with the man you need most and every Cincy school kid knows they need a supersonic fast linebacker that can energize and modernize a defense that finished last in 2018. And what a way to replace Vontaze Burfict at WILL with a guy who is your best backer no matter where you put him with that intergalactic 4.43 40-yard dash. Bush.
Heart wins this one. But wait a few weeks until the next Bengals.com Media Mock. That's the Monster Media Mock we'll take to the Bengals' second-round pick at No. 42 when the noggin and ticker go head-to-head again.
But don't forget that call to trade back. Getting an extra third-rounder would be using your head.