It's a big game on the big night of big names.
"It's like Brad Pitt, Angelina, Oprah, Stedman," said Chad Johnson of Monday night's starry matchup of two of the NFL's more prolific offenses.
So naturally, as in the Bengals' two losses, it will come down to big plays and the matchup isn't exactly ideal. They are mired in 28th place in the NFL in allowing 14 plays of at least 20 yards, five of which are touchdown passes. And they must subdue a team that has uncorked 11 passes of at least 20, four for touchdowns on the way to No. 1 in offense.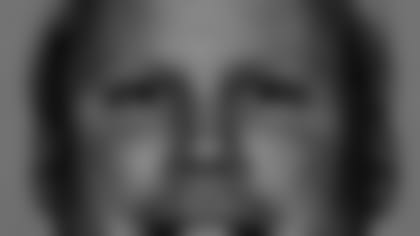 "You have to be patient; you get antsy and that's when they go up top," said Bengals defensive coordinator Chuck Bresnahan. "It's what we keep talking about. Consistency for 60 minutes. Until we get rid of the big plays, we're going to just be average."
And they'll have to be better than average Monday because Randy Moss cares again.
"He's happy; he's got a fresh start," said Johnson of another one of the many NFL players he has dialed into his cell phone. "A fresh start can do good things for people."
Not to mention getting a Hall of Fame quarterback in Tom Brady. With his help, the 6-4, 210 Moss is rampaging again through the NFL with three 100-yard games and five touchdowns.
More matches.com? Brady has fired an NFL-leading 10 touchdown passes while the Bengals have allowed eight. Only the Browns have given up more.
"If you say it's just Moss, you're way off," said secondary coach Kevin Coyle of the Patriots receivers. "(Wes) Welker, No. 83, has done a phenomenal job in the slot. (Donte') Stallworth has just four catches, but we all know what he can do. The tight end (Benjamin Watson) has just nine catches, but three are for touchdowns.
"They're very explosive and Randy Moss is just another dimension. You have to be exact in everything you're doing to slow down this group."
On those 14 big plays, the Bengals have allowed 494 yards. Or 36 percent of their total yards allowed this season on just 14 snaps.
"That's always true in a football game," said head coach Marvin Lewis of so few plays accounting for so much. "A close football game. I think you can always go back and say 'Well if we take this play, this play, and that play out ...' If you take 22 plays out of last season, you know, you're 14-2."
The Pats have done a complete 180 from the last time they met the Bengals a year to the day in a 38-13 shellacking. New England came into the game vertically-challenged with no receiver that had a catch longer than 29 yards and the Pats proceeded to obliterate the Bengals with 236 yards rushing.
Now New England arrives with three players that have at least one catch of 28 yards, and running back Laurence Maroney limping with a groin problem.
But the idea, as Bengals safety Madieu Williams said, is to just focus on what they're supposed to do, not worry about the Patriots, "and the rest will take care of itself."
Not only could the Bengals use Moss clone Chris Henry on Monday night, but they really could have used him on the practice field this week to give the Bengals the closest look to Moss in the NFL. But the man nicknamed "Slim" is in week four of an eight-game suspension, although cornerback Johnathan Joseph thinks the work against the leaps and bounds of Henry in the camps will still help the Bengals DBs. "(Moss) is a lot like going up against Chris Henry," Joseph said. "He's 6-5, can run, he can catch it over both shoulders. He can go up and get it. It helps that we went against (Henry) in practice. He can go deep, can catch the short one and take it the distance, and he's got good hands."
All eyes are going to be on Joseph, the Bengals second-year cornerback who has been trying to get right since losing virtually all of his preseason to a stress fracture in his foot. Joseph, who led the Bengals with 19 passes defensed as a rookie, has just one this season and has been burned for at least two of those long touchdowns, a 25-yarder to Browns tight end Kellen Winslow and a 42-yarder to Seahawks wide receiver Deion Branch.
"I never really (pay attention) to what the outsiders have to say," Joseph said. "Because they don't know what coverage you're in. They just see you on the screen and you're the closest guy. So they have to point the finger at somebody. People would probably say I'm struggling because I made a lot of plays last year and they're looking for the same thing right now this year and I haven't done that to this time. I really can't point my finger at one thing."
One thing about Joseph. He's a standup guy who by all accounts is going to be an elite player once he has more than these dozen starts under his belt. He could point the finger at others, or his foot, or rust, but when asked he said, "If people want to say, 'rust,' fine. All I know is I'm working hard every day."
But Bresnahan and Coyle realize that Joseph has to play better and that first-round pick Leon Hall is going to suffer rookie-isms at times.
"Johnathan played a lot last year. It's not like he's fresh meat out there," Bresnahan said. "Leon will have a few things as he goes through the year but these are our guys and I love them."
Actually, the Bengals would like their guys to play like, well the Patriots. The Pats have given up only three passes of at least 20 yards and no runs of 20. Nothing big.
"I think when you can limit (big plays) and when you play well in the red zone and take care of the ball offensively, which obviously they have, you're going to be successful," said Lewis. "The importance of limited explosive plays, the importance of opportunities to take the football away, giving your offense the chances to make big plays. The importance of keeping them from converting third downs, it puts the ball back into the hands of your people. It exposes the other team to more explosive plays. That's really what our defense is all about, and offense."
The Pats don't give up big plays because everyone is on the same page. Look at their starting linebackers and secondary compared to the Bengals back seven. New England's crew has played a total of 494 games for the Patriots compared to 182 by Cincinnati's starting backers and secondary for the Bengals. Tedy Bruschi's 163 games in New England almost matches the Bengals total.
"You give yourself a better chance to win if you eliminate the long runs and passes," Williams said. "Whatever we do, we have to be sound. We have to run to the football and we have to get our hands on the ball."
Another matchup where the round hole won't take the square peg: New England leads the NFL in time of possession with 34:25.
"They've got backs, receivers, tight ends," Coyle said. "All their skill people are dangerous, not just Moss."