With ESPN.com reporting that the NFL has voided the Shaun Rogers trade because of language issues, the Bengals appear to be considering other options along their defensive front involving trades and/or unrestricted free agents.
If the league doesn't reverse its stance, one player that could be in their sights is Jets tackle Dewayne Robertson, one of the players involved in a three-team deal with Rogers that didn't come off Friday morning and led to the Bengals trade with Detroit in which Cincinnati swapped its third- and fifth-round picks.
An NFL source confirmed the trade and most outlets reported it. As the night wore on, reports had Rogers going to Cleveland for cornerback Leigh Bodden and a draft pick and came at the end of a typically frenzied first day of free agency.
The Rogers deal had countered the $13 million guaranteed and $17 million in the first three years that lured Bengals free safety Madieu Williams to a reunion with the man (Leslie Frazier) that helped make sure he became a Bengal in the 2004 NFL Draft. As Williams met with his new coaches and took a physical in Minnesota, Bengals defensive end Justin Smith met the 49ers in San Francisco and got a trip over the Bay Area in a helicopter with Niners head coach Mike Nolan. Agent Jim Steiner said Friday night he had a scheduled stop in Minnesota next, but is also talking to the Bengals and Jaguars.
The Bengals brought a starter back when linebacker Dhani Jones agreed to a three-year deal Friday, according to agent Don Yee.
With Williams gone, the Bengals set up a visit with Chargers free safety Marlon McCree for Sunday, according to The San Diego Union-Tribune. McCree, who turns 31 next month, has been on the Bengals' radar ever since his days at the University of Kentucky. He played every game for the Chargers when they made the playoffs the past two years.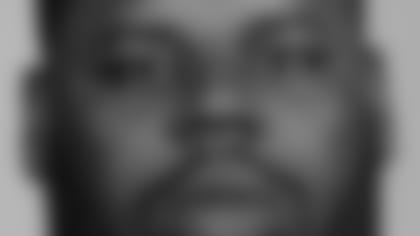 The 6-4 Rogers, listed at 340 pounds, turns 29 in two weeks and has three years left on his contract but the Bengals were aparently open to renegotiating it. A two-time Pro Bowler who led all NFL tackles in sacks this past season with a career-high seven, Rogers has been the subject of heated trade rumors ever since he left the locker room last season saying he wanted a change of scenery from a Detroit club that is 50 games under .500 since it took him in the second round of the 2001 draft.
Teams can only trade their draft picks, so the Bengals were banking on securing a third-round compensatory pick for the loss of free-agent Eric Steinbach and extra late-round picks for others that could give the Bengals as many as 10 on Draft Day.
As early as Friday morning Rogers, with 29 career sacks, was supposedly involved in a three-way deal wth the Broncos and Jets. Rogers is due $4.25 million this season, $5.25 million in 2009 and $7 million in 2010, but the trade apparently didn't get snagged on salary cap issues.
The Bengals had hoped he'd be the dominant run-stuffer they've sought since drafting Dan Wilkinson No. 1 in 1994. He could be a nose tackle in a 3-4 or play directly over the center in a 4-3 or, as one long-time Lions observer said, "he could play fullback. He could play anywhere he wants. At 340 he can tomahawk dunk."
This move could very well have solidifed the Bengals in a 4-3. What makes him so dangerous in a 4-3 is it unleashes his ability to pass rush, which would be negated a bit in a 3-4 because of the double teams.
Plus, the Bengals are bringing in a pure 4-3 end to visit Sunday, according to The Tennessean. Antwan Odom, 26, is a 6-5, 270-pound speed guy off the edge that logged a career-high eight sacks this past season with the Titans in his first year as a starter.
Rogers has battled weight concerns over the years, but he is just two years removed from back-to-back Pro Bowls in 2004 and 2005 and had a hellacious first half of the 2007 season. He capped it off wth a Defensive Player of the Week performance against the Broncos with 2.5 sacks and a 66-yard touchdown return off an interception.
In 2006, while recovering from a torn meniscus in his knee, Rogers was suspended four games for a violation of the steroid and related substances policy. He told ESPN.com he was taking an appetite suppressant that contained a banned substance, a form of ephedrine, to help eliminate the late-night cravings he had while dealing with a sleeping disorder.
In that '06 training camp, the Lions withheld a $250,000 weight bonus when he reported to training camp over 335.
Dhani Jones' versatility may indicate the Bengals are staying flexible when it comes to a 4-3 or 3-4 defense. He has played both and at 6-1, 240 pounds, he could be a 3-4 inside backer.
Jones, who finished the season as the starting weakside linebacker and special teams captain, is one of the best comeback stories in the NFL. He arrived in September to give an injury-riddled defense ballast with 111 tackles that was second only to linebacker Landon Johnson. Jones, who turned 30 last week, didn't arrive until Sept. 19 on minimum salary and proceeded to become the only Bengal to have two 10-tackle games and two forced fumbles. With a deal that is expected to be worth $2 million in 2008, Jones becomes one of those rare veterans to come off the street and garner a multiyear deal in a testimony of what the Bengals think about his intelligence and leadership.
"He's really pleased to be headed back and playing for Marvin Lewis on a team with a lot of potential," Yee said.
Kenny Zuckerman, Williams' agent, wouldn't confirm numbers Friday but said his client has agreed on a six-year contract.
"There was plenty of interest," Zuckerman said. "Denver, Jacksonville and Atlanta. But it came down to Leslie in the end."
Vikings defensive coordinator Leslie Frazier had the same job in Cincinnati when the Bengals selected Williams in the second round out of Maryland.
Williams' deal dwarfs last year's biggest free-agent safety contract when Seattle inked Deon Grant with $11.1 million guaranteed at $31.8 million for six years. Instead of making an offer, the Bengals preferred to have Zuckerman get to them with parameters. Which, in this case for them, were untouchable. Williams, 26, had nine interceptions and 268 tackles in four seasons in a career that got derailed a bit when he played only four games in his second year after shoulder surgery following a diving play in practice.
Williams is known for his fine coverage skills, which can be used at times at cornerback, and the Bengals would have liked to have him back. But they also have a history of not giving their safeties big money, starting with Darryl Williams in 1996, Sam Shade in 1999, Cory Hall in 2003, and Kevin Kaesviharn last year.
Even though the Bengals prepared for his departure during last year's draft when they selected free safety Marvin White in the fourth round, they could also make a move in free agency or take another in the April draft they should have at least 10 picks.
Williams' tackling may not be under the microscope in Minnesota like it was here. Not with tackles Pat and Kevin Williams and linebacker E.J. Henderson in front of him on the NFL's No. 1 rush defense.
Williams refused to take a call from Bengals.com, but passed on a quote through Zuckerman on Friday.
"I had a great time in Cincinnati in my four years," he said. "I want to thank the Bengals and the fans for all the support they have given me."