Travis Brammer: personnel's secret weapon.
We are in front of Travis Brammer's computer in the bowels of Paul Brown Stadium and he's playing a game of that-and-mouse.
He clicks his mouse and what's that?
Click. That's Bengals wide receiver John Ross' combine-breaking 40-yard dash from last year.
Click. That's Wyoming quarterback Josh Allen's quick throw on a slant on the second snap of one-on-one drills during the first practice of last month's Senior Bowl.
Click. That's the file of all of Bengals wide receiver Kermit Whitfield's 2016 targets while at Florida State.
That takes all of about, say, 15 seconds.
"If this was a couple of years ago," Brammer says, "that would have taken a couple of months to make."
The Bengals put their boots on the ground Tuesday at the NFL scouting combine in Indianapolis. But thanks to Brammer, the Bengals scouts' multi-million dollar secret weapon, this week is more like a refresher course instead of an introductory lecture.  Like the combine used to be for the coaches.
The staff of Brammer, the Bengals' Video Vicar, has made sure the scouts and coaches have their laptops loaded for the trip to Indy even before this week's first drill.
NFL Network draft analyst Mike Mayock said in Monday's conference call that tackle is one of the two deepest positions on defense this year. He figures guys like Washington's Vita Vea, Alabama's Da'Ron Payne, Michigan's Maurice Hurst, and Florida's Taven Bryan are going early. They are four of the 64 pass-rush combine prospects comprised of not only tackles but ends, edge rushers, and outside backers.
Bengals defensive line coach Jacob Burney wants to look at them all this week so last week he asked Video to put together all of their sacks from the last two seasons and Brammer's assistant in the video department, Kent Stearman, went at it. He figures he had it done and sent to Burney in 75 minutes.
"A couple of years ago that's a project that would have taken a month," Stearman says. "Probably two years ago."
And if somebody else, like say Bengals defensive coordinator Teryl Austin, wants to look at how they took on blocks in a game before they take on bags at the combine, he just has to go to their player card that Brammer is already building on the Bengals' network. Already in that house, which is what Brammer calls each card, most of the prospects have scouting reports and video cutups to go along with all-star practices and games if applicable,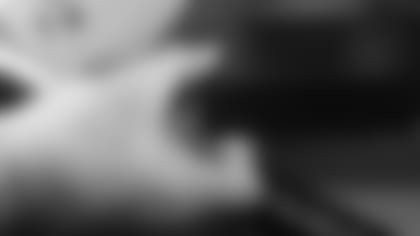 Binge watching: every college football game from 2017 is on this drive.
Steven Radicevic, the Bengals' West Coast scout, along with help from personnel assistant and East Coast scout Andrew Johnson, spent the fall piecing together video cutups of about 500 defensive prospects. Each prospect has about 90-100 of his snaps from his career.
"For the cutups you're looking for both positive plays and negative plays," says Mike Potts, the Southeast scout who put together the offense cutups. "You're looking for a snapshot of the player. You still have to watch entire plays and entire games from start to finish to make a proper evaluation, but the cutups give you a feel for him."
Brammer, the club's video director for all of this century after beginning his career with the club as a Marshall University student, has been watching Bengals tape in four different decades. In the evolution of football watching, that is equivalent to high fiving with everyone from Cro-Magnon Man to Mad Men.
"That took us months," says Brammer of the dark ages of tapes and VCRs. "The entire back of this room was covered by stacks of tapes. Time codes and tapes. That's all we would do."
Find that time code. Hit play on the deck. Hit record on the recorder. Compile a big tape for that particular guy's edit.
"It was a slow process," Brammer says. "It's a process that really got even more efficient a couple of years ago."
The key now is teams not only get film (or video or tape whatever you want to call it) but they also get participation data. Clubs can attach the data to the video, by creating a filter for the data that allows an edit to be made of whatever you want. Targets. Practice drills. Combine events.
 For instance, while Brammer and assistant Brooks Santanello are in Indy as part of the league's group effort filming various all events for use by every team, Stearman is back at PBS waiting for all the streaming combine video to be edited each night and sent out to the teams complete with the participation data.
That's how they can put a combine file in each prospect's player card and how Brammer can take the mouse and click through all of Whitfield's events line-by-line, starting with his picture at the weigh-in, winding through his 40 and broad jump until the last two events, the short and long shuttle run, which Brammer has been shooting for the league the last 15 combines. Most teams are assigned an aspect of the combine to put in the pool and Brammer likes to say, "We're always the last man standing," when the week ends riding out on one of his shuttles.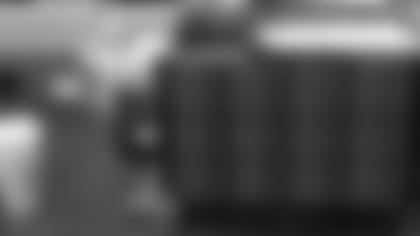 In the old days, like about five years ago, you would have had to take this with you to watch every college game.
If it sounds like technology is making the personnel game as fast as the guys it's tracking, you're right. Brammer plans to take five hard drives with him to Indy that are the definition of efficiency.
Each of them is about the size of a Stephen King novel and holds eight terabytes and every college football game from 2017 ranging from the SEC to the Division III North Coast Athletic Conference. The drive can be plugged into a laptop via a USB port and, voila, any game, any time. If they tried to take that many games to Indy three or four years ago, you would have had to go even deeper into the bowels of PBS  on the ground floor in a server hideaway and yank up about hundreds of  pounds of date that takes up half a closet.
"It's an efficiency we haven't had in the past and now we're adapting to use technology as best we can," Brammer says. "We've never been this mobile. Now we can allow people to do on the road what they can do in the office. They can do in Indy what they do at the stadium."
Or anywhere for that matter. Brammer is one of those salt of the earth guys ("The Beer Book," and "Hiking Oregon," are books shoved in with the hard drives) that has zero career enemies in a business that has servers full of memory. Three of his former assistants have moved to other NFL teams with Ricky Palmer going to Cleveland, Craig Patterson to Tennessee and Blaise Taggart to Houston as an area scout. And a handful of others are working the camera in college football.
But he's a hero at home on the personnel floor. It starts at the top. Duke Tobin, the director of player personnel, calls video "the life blood of scouting."
"Travis is on top of what's new and it's always changing," Tobin says. "He stays up with it and it's a good thing because we can't do it."
Brammer has extracted the scouts out of more jams than peanut butter. Radicevic probably knows it better than most because he saw the game on the other side. As UCLA's director of football operations, Radicevic coordinated the school's visits by NFL scouts and before he joined the Bengals in 2012, he saw how scouts had to make two or three stops on campus to get the video they needed in time to make evaluations for the entire season.
"Now, all the games are right on there a week after," Radicevic says. "Now if you go to a school in late September or early October, you're already able to look at three or four games. Before, you might have been able to look only at one game. Now its bam-bam and you've got the games almost right away. It gives you more time and information when you make the visit."
Radicevic could be in the air for four hours headed to the West Coast and the games are loaded up time for him to spend the flight watching them on a surface. Or, he could be in Seattle and wake up to find Washington's latest game in the que. So maybe he'll go to a coffee shop, boot up, watch tape, and then head to campus where he'll have more information to take to his sources. Or, if available free-agent surfaces as a potential get and they need him to make an evaluation before he leaves Berkley at night, Brammer makes sure he has it so the report can be made in time.
He can be in Pullman or Paul Brown.
And, in the end, the games are what they're watching. Tobin has made it clear that all games have to be watched from start to finish. The games are the most important aspect of the evaluation. What is happening this week in Indy will be on a player's card, but it won't be the most watched.
"It's hard to put a percentage on it. Mayne ten percent," Potts says of how often he'll look at the combine stuff. "If it's a guy you haven't seen and you're trying to get a feel for his body type and how he moves around, you'll take a look at him working in T-shirt and shorts and what he looks like in the weigh-in."
Now, say they've given a guy borderline grades. Maybe a second-round grade or a last-day grade and the guy sweeps through the 40 in 4.3 or broad jumps 11 feet and just blows it up. Maybe that would make them go back and re-visit the tape and see why they didn't see that during the game. Injury? Technique? Scheme?
But: "You would never spend more time watching (the combine) than the guy playing football," Potts says.
Brammer likes the sound of that.
"We've got more than that now," he says.