Updated: 8-15-08, 12:20 a.m.
GEORGETOWN, Ky. - The Bengals offensive line has become this preseason's version of Decision '08.
It gets a little more interesting every day.
As the Bengals practiced for the last time in front of a crowd at Georgetown College Thursday afternoon, they offered another look at what offensive line coach Paul Alexander has dubbed "The Jurassic Line."
And the last man left from the prehistoric days of a line with Melvin Tuten and Darrick Brilz, four-time Pro Bowl right tackle Willie Anderson, let it be known that he's not just another fossil. "I'm going to be playing when the season starts," said Anderson, who makes his season debut Sunday night against the Lions as Stacy Andrews' backup.
"I'm not a backup player," he said after the Thursday workout. "I'm not going to say anything further on it until you figure out what I'm saying."
What Alexander believes he is saying is that means he's going to beat out Andrews because, at the moment, Alexander says "That's the way it is now."
And Alexander doesn't mind that line of thinking. "Great," he said. "We've got six very good linemen. What can I say? If we had five I wouldn't have to answer these questions. But I'd rather answer these questions and go into a game with six good players."
The other way Anderson could get in there is if the Bengals go Jurassic by moving the right side over one with 345-pound right guard Bobbie Williams replacing Eric Ghiaciuc at center, the 342-pound Andrews replacing Williams and 340-pound Anderson replacing Andrews with 307-pound left tackle Levi Jones and 330-pound left guard Andrew Whitworth staying put.
Not only is that 1,664 pounds of humanity, but it is 370 career NFL starts.
"I think that's unstoppable to me, personally," said rookie defensive tackle Jason Shirley, not exactly wasting away himself at 340 pounds. "In regards to the run, in regards to having Rudi (Johnson) back there, Chris Perry back there, they could put up 150 every game with that line. That's a lot of meat in there. That's big time. A lot of vets, a lot of experience on that line. I think they're going to do some things this week."
Everyone says the Jurassic is just for emergencies. But with projected backup center Dan Santucci (ankle) gone for maybe several weeks, Williams could be auditioning for the No. 2 role. As Alexander said, the club is not sold on Williams, Whitworth or backup Kyle Cook as Ghiaciuc's backup.
And even though everyone, from Anderson to Williams to Alexander, says Ghiaciuc is the center, they also can't stop talking Jurassic.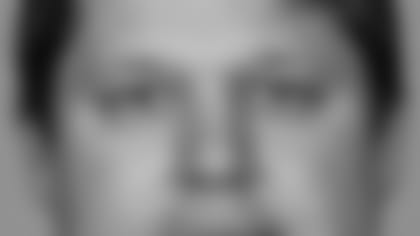 "Today was just another day of training camp working on options," Alexander said. "You really have to temper the testosterone a little bit on that. You don't just go into center and play it."
Not only is Alexander planning to give Whitworth some snaps next week, but Whitworth has played even less center than Williams. Alexander remembers several years ago when the Bengals tried to make guard Mike Goff a center and even though he got a slew of snaps with the first team, they had to switch him back after the opener.
"I think it would have (worked), but we ran out of time," Alexander said.
Williams says he could go in and play center right now.
"Moving as you snap and getting everybody moving in the right direction," said Williams of the biggest adjustments to center. "It's actually pretty cool. You get help from both (guards)."
Anderson says Williams and Whitworth are two of the smartest guys on the line in helping Ghiaciuc with the calls and the change wouldn't be a problem. Alexander says Williams is an ideal candidate not only because "Who else is there?" but also because he knows the offense and brings the most experience to the position.
But Williams, too, is a bit enthralled by the Jurassic.
"You look at it," he said, "and it would be one of the best in the league. You've just got to sit back and see how it plays."
Anderson, 33, is going to keep doing exactly that with 181 games and 13 seasons under his belt. Because he's taking his second spot on the depth chart philosophically doesn't mean he accepts it. He's thinking back to '05 when some said he was done after microfracture knee surgery. Or '06, when it was thought Anderson at 31 couldn't do what Anderson did at 25 and he ended up going to his fourth straight Pro Bowl.
"It's not that I was demoted. It's not that 'Willie can't play,' '' said Anderson, who said he took a shot like Carson Palmer did on his knee last year when he got a knee bruise that limited him to seven games. "I took a knee injury.
"Until the good Lord wants me to stop playing, I'm not going to."
Alexander says Anderson had a good, healthy camp. He looks solid. Anderson was given last Monday night off in Green Bay to protect a little ding in the shoulder. Sunday night is a go and it is the same old approach.
"Play hard. Show everybody I'm ready. Be technically sound like the last 13 years," said Anderson, who is sounding quite current.
Asked about his debut in his new role as backup/mentor, he reiterated his passion.
"I'm not a backup/mentor," he said.
Maybe that's the emergency.