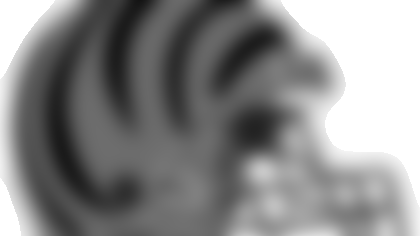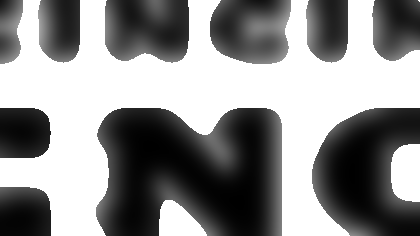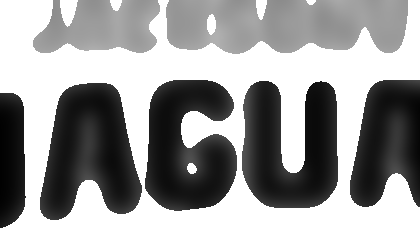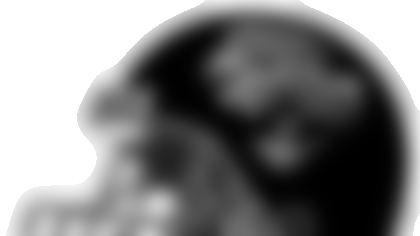 GAME PREVIEW
SEPTEMBER 30, 2012
PLACE: EverBank Field (Grass)
NATIONAL RADIO: Dial Global Sports play-by-by Chuck Cooperstein and analyst Tony Boselli.
TV: CBS broadcast team of Marv Albert play-by-play and Rich Gannon analyst. Channel 12 in Cincinnati, Channel 7 in Dayton, Ohio, Channel 27 in Lexington, Ky.
INJURIES
CIN: CB Dre Kirkpatrick (knee) out. Since looking like he was going to play last week, starting CB Leon Hall (hamstring) has been scratched from the game, had his diagnosis change, and didn't practice all week. CB Nate Clements (calf) made his first start at safety, got hurt early and gutted out 96 percent of the plays, but he didn't practice all week. CB Jason Allen (thigh), who didn't play in a game all year until last week, apparently got reinjured, was limited Wednesday and didn't practice Thursday and Friday. RE Michael Johnson (foot) surfaced on the injury report as limited Thursday but was back on the field Friday. C Jeff Faine (hamstring) was limited Wednesday and didn't go Thursday but was out there Friday. LT Andrew Whitworth (knee) and RB Bernard Scott (ankle) returned from the sidelines Thursday to go limited and were out there Friday. S Reggie Nelson (shoulder) was full go Thursday.
JAC: The Jaguars are getting some people back this week. The only two starters that didn't work Wednesday and Thursday and are iffy are OLB Daryl Smith (groin) and WR Laurent Robinson (concussion). After missing the last two games, RT Cam Bradfield (ankle) and LG Eben Britton (ankle) went full go Thursday. Jacksonville's starting corners didn't start the first two games with various ailments, but Rashean Mathis and Derek Cox appear to be starting for the second straight week.
» Complete Injury Report
THE SERIES
Jaguars lead, 11-7, 7-2 at home
NOTEWORTHY
» The Bengals won their first game in Jacksonville in 16 years last season on nearly the same weekend (Oct. 9) when second-year defensive tackle Geno Atkins began his run to the Pro Bowl with a 10-yard fumble return for a TD on the game's final play.
» Sunday's game features the NFL's second-leading pass receiver in Bengals WR A.J. Green (311 yards) and the second-leading rusher in Jaguars running back Maurice Jones-Drew (314).
» After serving as the Bengals offensive coordinator from 2001-10, new Jaguars offensive coordinator Bob Bratkowski faces Cincinnati for the first time following a stint as Falcons quarterbacks coach in 2011.
» Bratkowski and Bengals defensive coordinator Mike Zimmer served together as graduate assistants on the University of Missouri staff in the late 1970s. Bratkowski won the only NFL game in which they've faced each other as coordinators, a 26-3 verdict for the Bengals over the Cowboys on Nov. 7, 2004 at Paul Brown Stadium.
» New Jacksonville head coach Mike Mularkey delivered Bengals head coach Marvin Lewis two of his toughest home defeats while coaching the Bills. In 2004 the Bengals had a 6-7 record going into the last three games and the 7-6 Bills knocked them off, 33-17. The next season with the Bengals already the AFC North champs and looking for a playoff bye with an 11-3 record, the 4-10 Bills played spoiler in a 37-27 victory.
» Former Bengals defensive coordinator Mark Duffner is the long-time Jaguars linebackers coach. Before Zimmer arrived, Duffner's 2001 unit that finished ninth in the NFL was the only Bengals defense that finished in the top 10 from 1989-2008. Zimmer has done it twice, in '09 and '11.
» One of Duffner's main men on that '01 unit, MLB Brian Simmons, is an East Coast scout for Jags.
» Bengals safety Reggie Nelson is a 2007 first-round draft pick of the Jags.
» Bengals safety Chris Crocker, who signed Thursday, played his first of 46 games with the Bengals in a 21-19 victory over the Jags at PBS on Nov. 2, 2008 after he had also signed on a Thursday (Oct. 30).
» With the release of tight end Donald Lee on Thursday, 31-year-old center Jeff Faine is the oldest player on the Bengals offense.
NFL RANKINGS
CIN: 8th in scoring, 8th in offense (15th rushing, 4th passing); tied for 30th in scoring defense, 29th in defense (31st rushing, tied for 22nd passing), tied for 24th in turnover margin at minus-3.
JAC: Tied for 29th in scoring, 30th in offense (10th in rushing, 31st passing); 17th in scoring defense, 28th in defense (30th rushing, 21st passing), tied for 14th in turnover margin at even.
COACHES
CIN: Marvin Lewis 71-75-1 regular season, 0-3 postseason in his 10th season; 2-1 vs. Jacksonville
JAC: Mike Mularkey 1-2 in his first season, 15-20 in his third season overall; 2-0 vs. Lewis and Bengals
WEATHER
The National Weather Service in Wilmington, Ohio is calling for a 40 percent chance of showers and thunderstorms with a game-time temperature of 84 degrees and winds out of the east at four miles per hour.
INSIDE THE NUMBERS
» 10 - Pick Jaguars used on QB Blaine Gabbert in first round of 2011 NFL Draft
» 35 - Pick Bengals used on QB Andy Dalton in second round of 2011 NFL Draft
» 16 - Career TD passes by Gabbert
» 26 – Career TD passes by Dalton
» 68.7 - Gabbert's career passer rating
» 84.2 - Dalton's career passer rating
» 4 - Games Bengals have scored 30 points in Dalton's 19 starts
» 4 - Games Bengals scored 30 points in Carson Palmer's last 19 Bengals starts
» 1 - Times Bengals have generated back-to-back 30-point games in Dalton's 19 NFL starts
» 4 - Times Bengals generated back-to-back 30-point games in Palmer's 97 Bengals starts
» 4 - Wide receivers that have caught a Dalton TD pass in 2012
» 1 - Wide receivers that have caught a Gabbert TD pass in 2012
» 3 - Career-high sacks by Bengals RE Michael Johnson last week
» 2 - Jaguars sacks in 2012
» 589 - Bengals RB BenJarvus Green-Ellis's NFL-record consecutive touches without a fumble to start a career
» 1 - Career fumbles for BJGE
» 67 - 2012 touches for Jags running back Maurice Jones-Drew
» 2 - Fumbles by MJD in 2012