In response to the release of Chris Henry and the dwindling receiver corps, the Bengals signed free-agent wide receiver Doug Gabriel to a one-year contract.
With 101 catches, Gabriel becomes the team's most experienced NFL receiver behind T.J. Houshmandzadeh and Chad Johnson. Antonio Chatman, heading into his sixth season, has 93 career catches.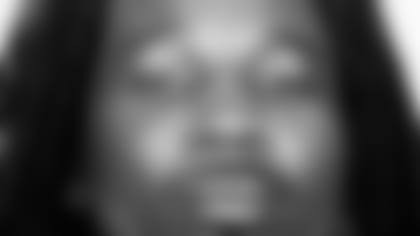 GabrielThe 6-2, 215-pound Gabriel, who also has 86 career kick returns that includes an 85-yard touchdown in his rookie year of 2003, is a fifth-year player who brings experience but not of the recent vintage.
He didn't play last season after the Raiders released him following training camp. In that last season of '06, he had 30 catches for 428 yards and three touchdowns for Oakland and New England. He had a touchdown and four catches for 57 yards against the Bengals in one of his five Patriots starts before New England cut him late in the year and the Raiders claimed him on waivers.
Gabriel, a fifth-round pick of the Raiders out of Central Florida, had his best year in Oakland in '05 with 37 catches for 554 yards at 15 yards per catch and three touchdowns.
GALE FORCE: Gale Sayers blew into Cincinnati the past few days for book signings, a first-pitch assignment at Great American Ballpark, and as the special guest of the 2nd annual Cincinnati Sports Professionals Network Awards Ceremony.
At the CSPN dinner at the Omni Netherland Plaza, Bengals executive vice president Katie Blackburn accepted the Pro Sports Event of the Year for the Bengals' 27-20 victory over the Ravens that opened the season on Monday Night Football at Paul Brown Stadium with a last-minute goal-line stand.
Sayers never won Monday night in the two times his Chicago Bears played on ABC during his short, happy career of 68 games that made him the Pro Football Hall of Fame's youngest member.
But it was another prime time showing, the movie Brian's Song in 1971, that solidified Sayers as an American icon. His interracial friendship with dying Bears teammate Brian Piccolo dwarfed his five yards per career carry and eight kick and punt returns for touchdowns.
"The movie will always be popular," Sayers said, "but today's kids don't know the history of the game."
Sayers, architect of that legendary rookie season of 1965, is a month shy of 65 and he wonders if hardly a man is now alive that remembers.
Not him. Because "some do, some don't. I only played in 68 ballgames," he said.
"I talked with a pretty damn good running back last year and asked him if he remembered Jim Brown," Sayers said. "He said, 'Who is Jim Brown?' For them not to know who Jim Brown was, and he's the premier running back, and not to know him, that's sad. They're standing on big shoulders and they don't even know and that's sad."
As a public service, if you never heard of Gale Sayers, at least know in '65 he scored 14 rushing touchdowns, six receiving touchdowns, one punt return touchdown, one kick return touchdown, and he threw a touchdown pass. Also know that when he blew out his knee the first time in the ninth game of the '68 season, he was leading the NFL in rushing and averaging 6.2 yards per run.
He came back to lead the NFL in rushing in '69 with 1,032 yards, but when he blew out the other knee in the '70 preseason, he played only four more games.
"If they had arthroscopic surgery," he said, "I would have played five more years. But it wasn't even born when I was playing."
Greatest running back he ever saw?
"Jim Brown," Sayers said, "and in no particular order, O.J. (Simpson), Earl Campbell, Eric Dickerson, Walter Payton."
As for Corey Dillon, the former Bengal who broke Brown's rookie single game rushing record and Payton's single-game rushing record, Sayers said, "Good back, but not a Hall of Famer."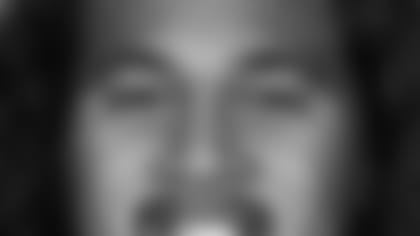 PekoCLARIFICATION: The BANG Nightclub in downtown Cincinnati issued the following press release Tuesday in distancing defensive tackle Domata Peko from what media reports have called a disturbance at the club in an incident in which there have been no charges filed.
"To clarify an earlier press release, BANG Nightclub states that although Mr. Domata Peko was present at the club on Saturday, March 29, 2008, his behavior was not unruly. Further, any association made by media outlets or others between Mr. Peko and those persons who engaged in unruly or abusive behavior is incorrect. We thank Mr. Peko for his assistance in resolving this matter and wish him and the Cincinnati Bengals success in the coming season.
BANG Nightclub is an upscale establishment that strives to treat all guests equally. BANG expects its guests to treat one another with class and respect. Accordingly, BANG will not tolerate unruly or illegal behavior."