When it comes to Cleveland head coach Hue Jackson, there's no debate that Sunday's return (1 p.m.-Cincinnati's Channel 12) to sold-out Paul Brown Stadium marks the return of one of Bengaldom's more beloved favorite sons. From Chad Johnson and T.J. Houshmandzadeh to Andy Dalton, Jackson fingerprints are all over the best of the Marvin Lewis Era.
 But if the presidential election is dead even in the electoral college bellwether of Ohio, the smoke-filled room of the Bengals.com Media Roundtable has the Battle of Ohio tilting to a Bengals landslide.
Tony Grossi of ESPN Cleveland, that long-time Lakefront pundit who has covered 59 Battles of Ohio, votes for the Bengals as the young Browns try to find their footing amid a ridiculous onslaught of injuries. But he abstains when it comes to the December re-match.   
Clarke Judge, who keeps a close eye on the Canton ballots as one of the driving forces behind talkoffamenetwork.com, doesn't see Dalton losing to rookie quarterback Cody Kessler at PBS.
Jay Morrison, the Bengals beat man in the I-75 Beltway precincts of The Dayton Daily News, taps the Bengals because he thinks the Cincinnati defense is going to bounce back and stop Jackson's bid to shorten the game with the run. And his research shows that because the Bengals are in a historic run without a turnover, it's doubtful they'll give this one away.
Richard Skinner, the columnist for Cincinnati's Channel 12 at local12.com, looks at the four first-place teams with wins over the Bengals and believes the Cincy roster is simply 10 points better than the Browns.
But everyone thinks it's going to be close and competitive because Jackson will have the Browns riled up for this intense hometown rally. Let's go around The Table, where the results are never rigged.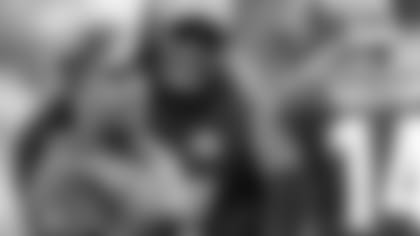 How about this reunion? Hue Jackson's Browns vs. the Bengals' Andy Dalton.
The 0-6 start is eating him up, but a real strength for Hue has been he remains confident in his team and they always play hard until the end of the game.  At the beginning of the year they had 29 players with two years of experience or less with 18 rookies, so they knew what they were getting into. He's got a free pass this year.
Plus, he's been dealt some unbelievably bad hands. He was on three quarterbacks in the first three weeks. Three centers in the first three weeks. They've got their starting center back this week and he has been the worst of the three.
And their top two performing draft picks got hurt. Wide receiver Corey Coleman is out with a broken hand and is is out another week or two. Defensive lineman Carl Nassib, who looked to be the best defensive draft pick, broke his hand in Week Two and has been back for the last two games. But he's had a hard time playing with the club. On top of all that, the highest paid player on the team, cornerback Joe Haden, has missed two games with a groin injury and is doubtful for this one. What else can happen? Even without all that, it would have been a huge challenge with all the rookies.
And they could have won four of the six games. But they do what young teams inevitably do and make mistakes that cost them.
Wide receiver Terrelle Pryor has been an unbelievable story. They've transformed him into a legitimate playmaker at wideout. On occasion he's been used as a multi-purpose guy. He had a 200-yard day against Miami when he ran and threw and caught. They've kind of picked their spots for those kinds of days.  But he's a legit wideout. If the quarterback just throws it up, he goes up and gets it. Nobody outleaps him and he's fast.
Kessler, I'll tell you, has started four games and he's been better each game. He's poised. He's disciplined. He doesn't turn the ball over. He's starting to expand his game going downfield a little more. He's been a success story, I'd say. Hue was really under fire with that pick. Not drafting Carson Wentz at No. 2 was a terrible mistake, plus they could have picked Dak Prescott in the fourth round and they picked this kid in the third round.
But Kessler is doing everything he can. He keeps impressing with his courage. He keeps getting knocked down. They had five different offensive line combinations in six games, mostly because of guard-center problems. Now that Erving is back at center they have to make it work.
At one point two weeks ago they were No. 2 in NFL rushing, but since they've been stymied by New England and then last week against Tennessee. Their numbers are down the last two weeks. Running back Isaiah Crowell has dropped off the last two games and part of that is because of what's going on up front. But teams are also smart. They're saying, hey, Isaiah Crowell is not going to beat us.  Have the QB beat us and he can't beat us and so far they've been right. So they take away the run and let the kid throw it, but he's been expanding his game.
They've managed to get the ball to tight end Gary Barnidge lately some down the seam. Josh McCown got the ball to him and in the game Charlie Whitehurst played he got the ball to him. Last week, Kessler got him down the seam for 45 yards, so he's starting to look for him now.
Defense is a problem. They're giving up about 29 points per game and have allowed 16 touchdown passes. There is no pass rush and the secondary has struggled. They've had two new safeties and they've been totally nondescript. Now free safety Jordan Poyer is out for the year with a lacerated kidney and a rookie is probably going to start. Haden is getting abuse for this groin injury. Even when he was on the field, he hasn't been great. He got beat by New England's Chris Hogan for 63 yards. He did have two picks against Baltimore, but that's been his only good game.
The other corner, Jamar Taylor, is a 2013 second-round pick by Miami who is making the most of his revival and has played well. And the third corner, Briean Boddy-Calhoun, is a rookie free agent they picked off waivers who has been a find with a pick-six in the opener.  If Haden is healthy, Taylor goes in the slot and Boddy-Calhoun goes outside in the nickel.
The special teams have struggled. The kicker and punter have stabilized. After blowing three of his first six field-goal tries the day he came off the street, Cody Parkey has hit his last four. But they have no return game what so ever and have given up bad field position with fair catches at the 5 and stuff like that. A fake punt has blown up in their face.
THE EDGE, Bengals, 30-16. The Browns aren't ready to win yet. Maybe in the rematch in December.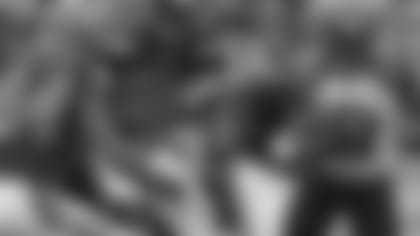 Bengals running back Jeremy Hill had his best game of last season against the Browns.
They've been competitive. They've been in games. I like what Hue Jackson is doing with them. They lost a lot of people in the offseason, but I think they've got something to look forward to and that's the quarterback. I'm not talking RGIII or Josh McCown, I'm talking about this kid Cody Kessler. I think there's a future there. For the first time in years they've got a guy. I like everything about him. He's tough, he's accurate.
I think you want to sit him on the bench for a while, but you can't because of the injuries and he looks way ahead of the curve.  I think he'll only benefit and the team will only benefit from his exposure to playing. They're not going to win a lot of games. They're a couple of years away, but at least they've got something good at quarterback. Sometimes you stumble into it. The Cowboys stumbled into Dak Prescott. The Patriots  stumbled into Tom Brady. I like what I've seen so far.
Terrelle Pryor is questionable and you look at what they've done outside and a converted quarterback is the best you can do? For me that's been the issue in Cleveland for years. They've never given the quarterback enough weapons. They just don't have many ways to beat you. But they hang tough. They were getting blown out in Tennessee last week and got back into the game. They're never really out of a game unless they're playing Tom Brady. That's the case with a lot of teams. This team is not as bad as its record. Now, I'm not telling you they're pushing for 8-8, but they are competitive. They just don't have enough talent to win out.
For the Bengals, I go to the same thing. Their weapons. You lost Marvin Jones, you lost Mohamed Sanu, you lost Tyler Eifert. Take away 2, 3, 4 and you're left with 1-1-1-1. Who is going to beat me but A.J. Green? Those are huge losses. They can't put enough points on the board. Andy Dalton can throw for all the yards he wants, but they're not scoring enough. There's nobody open. I think that's a problem.
THE EDGE: Bengals, 24-20. They just have too much talent. They're home where they have a good record. I'll take the veteran Dalton over the kid Kessler just because he'll make some mistakes, but I do think Cleveland has the ability to keep this close. Especially against a team that is struggling like Cincinnati. Cincinnati needs a jump start. That division isn't going to be as good as we thought it would be. Especially with Steelers quarterback Ben Roethlisberger going down. Everyone has a chance to gain a game on the leader. Pittsburgh has New England. To me this is a gimmie. But it's not one you can mail in. Cleveland can be a tough out. If you give them a chance, they'll hang around. I've seen it all year with the exception of the New England game.
*Pro Bowl defensive tackle Geno Atkins (97) and the Bengals should have a good matchup against a shifting Browns O-line. *
We've been around Hue enough to know that guys are going to play hard for him. They could be 0-12 and he'll get them to play hard.
 From the Bengals' standpoint, the bigger concern might have been had they beaten Dallas and New England coming into this game it would had the feel of the classic trap game.  I don't think you'll see the Bengals let down. No one is saying it's a must win, but the writing is on the wall. If you fall to 2-5 if something goes terribly wrong, the season could be out of reach.
Yes, they have been shocked by bad Cleveland teams. That 2.0 game in 2014 was not a good Cleveland team. Everybody talks about Andy's bad performance that game and I just did it. I referenced his passer rating that night of 2.0, but Cleveland ran the ball down the throat of this defense. And they have another good running attack. They have their questions at quarterback. Kessler  is coming into his own, but there are two things that can go wrong for the Bengals.
One is they can't stop the run and the Browns shorten the game. The other is if there is a bunch of turnovers. But the Bengals have committed five turnovers in the first six games, the fewest since '05. They've gone three straight games without a turnover. They haven't done that since '98. So the Bengals are taking care of the ball and Cleveland is not forcing a lot of turnovers, so I don't think you'll see a situation where Cleveland takes advantage of a lot of picks and fumbles. But if they get the running game going, it could be trouble.
The Bengals have run the ball well against Cleveland lately. A couple of those games were in Cleveland in December where you almost have to run the ball. I would assume it's going to be warmer Sunday, but they do need to get the run game going and it looks like they have. It was doing OK in Dallas, but the game situation took them out of it. It was a night and day situation last week in New England. They ran it really well in the first half, but  the Patriots held them to 2.6 yards per carry in the second half.
The Bengals offense needs a boost. They need a win, period, but a 20-17 win isn't going to build a lot of confidence. They need to have a break-out game, an explosion on offense. Get some explosive plays, score over 23 for the first time this year to build some confidence before London and the bye.
THE EDGE: Bengals, 27-17.  I just don't think Cleveland has enough firepower to stick with them.  I do think the Browns try to establish the run and shorten the game  and they might have some success running the ball but l don't think you'll see anything like the 200-yard game  the Browns had in the 2.0 game two years ago. I think the Bengals defense will get itself right after Dallas and New England. The Bengals are too strong on paper.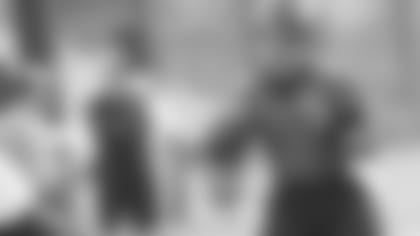 Terrelle Pryor, the Browns' leading receiver, back when he was a quarterback in the Bengals' spring camps just 16 months ago.
The Bengals are back at home and look at the losses. All four teams are in first place or tied for first place.  The Browns are a team certainly on the other end of the spectrum and the Bengals need to take care of business.
Hue knows this team personnel wise and all of that. But I think it gets overblown a little bit. Hue is the one that helped mold Andy Dalton to what he's done since the start of the 2015 season, so he knows what he's about. I think there's a little bit to that. Obviously he knows the personnel, but everyone knows A.J. Green. But truth be told it comes down to who has better players and who executes better rather than what you know and don't  know.
The Bengals need to find consistency on both sides of the ball. You start to wonder, is it personnel related? Up front Geno Atkins isn't playing like the Geno Atkins of 2015, but the Geno of 2014. The linebackers have struggled across the board. In the secondary you've been nicked up at different times and on offense, how much do you miss Tyler Eifert? Is it really that palatable? Is that why you can't score more points? Is it because you can't run the ball? Is it because your right tackle struggled enough to get pulled and the center hasn't played well and they've struggled across the board?
I'm not sure its personnel. I think, unfortunately for them, some of it is age and some of it is cost -related. They lost a couple of key guys because of money and it's not because they're cheap, it's just how the league is. They had to decide who they were going to retain and who they weren't.
Wide receiver Brandon LaFell is probably going to end up with more touchdowns than Marvin Jones did last year. He's got three and Marvin had four, but is he dynamic enough where defenses have to pay as much attention to him as they did to Marvin Jones?
That's a lot of issues (on the defensive front). They're underachieving a little. For safety George Iloka, he had only played with Reggie Nelson. There was a comfort zone there. Shawn Williams hasn't played all that well alongside him and we thought he would after what we saw last year.
I think the personnel decisions were the right ones. You had to choose. Nelson or Iloka? Choose the younger guy, right? Makes all the sense in the world and we saw Williams do good things last year and you think we'll be fine, but it hasn't worked out that way.
The one interesting thing about Cleveland is they've been effective enough running the ball even with their issues on the offensive line and it's been Larry, Moe, and Shmoe playing quarterback. You think that people could gang up on the running game. If they were able to run for 200 yards, that would help them, but they can't. They're  effective, but not Ezekiel Elliott for goodness sake.
On the outside it's Pryor, but they haven't been able to get tight end Gary Barnidge completely involved in the offense like last year, although he's been more active the last couple of weeks and he can be a weapon. Kessler has progressed. Hue's a smart enough guy that if he didn't think he had a guy who could drop back 41 times in a game he wouldn't do that. Obviously he trusts him to make good decisions and they almost beat a Washington team that may go to the playoffs.
THE EDGE: Bengals, 27-17. They're about the spread better. Ten points. They haven't scored a ton. They haven't been very dynamic, so all of a sudden I don't expect them to be overly dynamic here. Defensively, if you look at the way games have played out, they've gotten behind on one side of the ball and it makes it tougher to defend. The Browns are tied for 29th in points allowed, 29th in yards allowed. Defensively, they're a mess.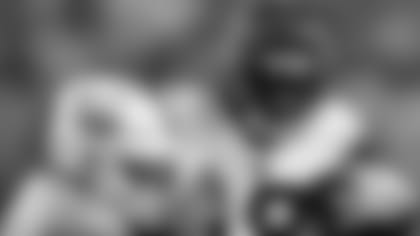 Can A.J. Green get the 111 yards he needs Sunday to become the Bengals' third-leading all-time receiver?
There is no one outside Paul Brown Stadium that knows more about all aspects of the Bengals than Jackson, who has assisted head coach Marvin Lewis on all three sides of the ball.
And in a coaches' league like the NFL, that can be an extremely dangerous thing.
So don't let Jackson get the ball. It's time for the defense to do what they've done the previous four seasons and take over PBS. For the second time in three weeks and the third time in five games they face a quarterback making his fifth NFL start or less.
The previous two games have gone stunningly wrong with Denver's Trevor Siemian and Dallas' Dak Prescott combining for a 126.3 passer rating, five TDs and no picks while completing 69 percent of their passes at nine yards per throw.
There is concern that the safeties, in the absence of Reggie Nelson, have taken longer than expected to get in sync. Jackson's eye no doubt bulged at the way the Patriots tight ends romped through the secondary, last week highlighted by Rob Gronkowski's career-high 162 yards.
And the Browns have a tight end in Gary Barnidge that has nicked them in the past. In three of the last four games he's had a catch of at least 20 yards.
But, look, the Browns have scored just 13 points combined in the last three games against the Bengals. Can they get 20 in one game? That's because the quarterbacks haven't had time to think, never mind play. The big matchup is Bengals Pro Bowl defensive tackle  Geno Atkins against Erving, the center he absolutely destroyed last season. With just 2.5 sacks this season and a quiet October, Atkins has a shot to get his game back in a groove against an offensive line that comes into the game with five different starting combinations in the six games.
And how unsteady is the offense? Yes, Kessler looks like he'll be a factor. But how hard does Jackson have in his re-building project compared to what Lewis began here in 2003?
In the first three games, Jackson had to start three different quarterbacks. Lewis didn't have to start someone other than Carson Palmer or Jon Kitna until the fourth game of his sixth season, his 84th game as coach.
That was in 2008, the year backup QB Ryan Fitzpatrick started 12 games in the only season under Lewis they went the first six games not scoring at least 24 points. The Bengals are stunningly 29th in scoring and need a big break-out game on offense.
Why not now?  While the Bengals have the third worst defensive passer rating in the league at 105, the Browns are at 104 and have given up 18 touchdown passes. And their best defender and A.J. Green kryptonite, cornerback Joe Haden, is limping and they're probably going to start a rookie at free safety.
But forget the pass.  The Bengals have always fattened up their run game against Cleveland, dating back to Corey Dillon's 192-yard day against the Browns in the last game at Riverfront in 1999, the year Cleveland got back in the NFL.
Jackson knows more than anyone. In the last four games against Cleveland with Jackson calling the plays, the Bengals pounded it for 626 yards at 4.6 yards per pop and averaged nearly 30 runs doing it. The Bengals, who have rushed for just 539 yards this season with their top two backs averaging 21 carries per game, are on pace to have their fewest rushing yards of all-time.
But the Browns are 27th against the rush.
Could there be a better setup to get the Bengals ready for London?
Except for this. Lewis got his first Bengals win in Cleveland when the Bengals were 0-3.
But shouldn't paper beat karma?