George Iloka (43) was on a Bengals team that finished 7-1 in 2012.
Marvin Lewis has more themes than John Williams and the one wafting through the Bengals locker room this week to start what amounts to a new season is "the fork in the road."
Nose tackle Domata Peko said it and safety George Iloka echoed it before they went on the practice field to begin preparing for Monday night's game (8:30-Cincinnati's Channel 5, ESPN) against the Giants that Peko calls "very huge,' and one "we've got to win."
"We have the guys with the character to turn it around. So far this year we've taken a different fork in the road," Iloka said. "Last year we started 8-0 and we didn't end the season how we wanted to. This year we took a different route. We started off slowly. Kind of bumpy, but I know we have the guys in this locker room who can do it over the second half of the season and if we do we'll definitely turn things around."
Like Pro Bowl left tackle Andrew Whitworth says it's like the season's first half never happened. Not with the Bengals at 3-4-1, 33 yards from first place and the 4-4 Steelers and Ravens in the AFC North.
"All this stuff we've been talking about and asked about the last eight weeks, it doesn't matter," Whitworth said. "All that matters is the last eight games and who wins the most games. Even the tie doesn't matter because as long as you have more wins than them.
"There are a lot of teams at the .500 mark.  Some teams with an easier schedule have a little better record, but for the most part everyone looks gettable."
Gettable? The Bengals (.455) have the easiest remaining schedule of Baltimore (.508) and Pittsburgh (.485) when it comes to the winning percentage of their opponents and have just two winning teams left.
The Steelers get some breaks, too, after they played the hardest schedule (.554) of the three. They play just two winning teams and they're both at home in the 7-1 Cowboys and 5-3 Giants. The Ravens, who play the Bengals twice, went through a .434 schedule and also have just two winners left, but they are both on the road at 7-1 Dallas and 7-1 New England.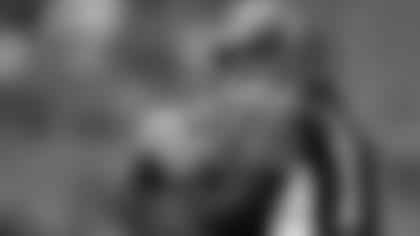 Andy Dalton and Marvin Lewis have been winners in November and December.
The Bengals also get both their winning teams on the road, but one, against the 5-3 Giants, can't run it (ranked dead last) and the other, the 5-3 Texans in a Christmas Eve game, can't throw it at No. 31 passing with beleaguered quarterback Brock Osweiler at quarterback.
And after playing teams that went .530 in the first half in a schedule that featured two sets of back-to-back road games plus a trip to London, the Bengals feel like they've survived the worst to still be in it.
"I feel like we've been away for the first part of the season," Peko said. "We have four home games. We haven't played our best ball yet and we still have the opportunity to win the division. It starts this week. Just going out and getting a win this week to get back on track and we'll be fine."
Everyone, it seems, has issues, not just the Bengals. Whitworth saw it when the Ravens beat the Steelers last Sunday while having a less than dominant offensive performance. Both teams looked mortal.
"I think every team in the league looks that way," Whitworth said. "Even New England. Look at our game. Except for a bad few minutes in the third quarter, we had a chance to take the lead. This could be the year a 10-6 team has a chance. You see it every week. You're going to have to fight and claw to get in, but once you get in everybody's got a shot."
This is a team where the core has been through all kinds of runs in the AFC North to make the postseason in all five seasons of the A.J. Green-Andy Dalton era. Take Iloka. When he was a rookie in 2012, they started 3-5 and finished 7-1. Last year they went wire to wire with a 12-4 start. Then there was 2014 when an injury riddled team went 33 days without a win and still made it when they won five of the last seven. In 2011 they started 6-2 and fended off John Skelton to make the Wild Card in a do-or-die game. In 2013 they won seven games in a nine-game stretch they lost two overtime games to win the division.
If it's one thing Lewis has drilled into these guys (besides the fork in the road), it's the one-game-at-a-time mentality and it's been easy to listen to because they've lived it.
"Late in the year when you get down to three, two games left, when there's not a lot of room to make up, then you might start paying  attention to the standings," Iloka said. "But right now, it's fairly wide open. A lot can change. In this division, a lot can change. A lot can change in the AFC West. Everybody just has to worry about their team right now and be in a good spot."
The numbers line up well. Dalton's record against the remaining teams is 22-17. And while Steelers quarterback Ben Roethlisberger is 57-22 against his remaining schedule and Ravens quarterback Joe Flacco 36-19 against what Baltimore has left, November is Lewis' best month at .594 and his December-January record in the regular season is .541. His QB is 26-15 in the same stretch.
So they're used to second-half runs.
"For as horrible of a start as we had, at the beginning of the season, everything is still right in front of us," Peko said. "That's a very positive thing and everyone is trying to own it and we're starting to grasp it that we're right where we need to be. We didn't start the way we wanted to. Last year we were 8-0, this year we're 3-4, but we took a different fork in the road this time. It's not going to be easy, but this is an important game and we know that in this locker room. This game is very huge for us and we've got to win."
After being brutal on offense early, the Bengals look like they can turn to it to help its defense. They've scored 58 points in the last two games, rushed for more than 100 yards in the last three games, and were 4-for-4 in the red zone in the last one.
"We grew up. We had ups and downs," Whitworth said. "I think we're starting to play better.  I think offensively in the last three weeks, we're going the right direction."