 Houshmandzadeh: Playoff-type game
The Kings Island Bengals head into the last two games of this dizzying up-and-down regular season not knowing if they'll finish as high as The Beast or in the belly of the same.
So isn't it fitting that the team with the toughest schedule in the NFL season has to beat a quarterback born in Santa Claus, Ind., on Christmas Eve?
But one thing the Bengals locker room knows is that the expectations have strapped them into a wild Christmas Eve ride at Mile High against the elite Broncos defense in a must win for both 8-6 teams. With Carson Palmer still hurting, Willie Anderson still somber, and T.J. Houshmandzadeh still frustrated, Monday night's loss has made a deep impression.
"If we make the playoffs the season it will be pretty good depending on how we do in the playoffs," Houshmandzadeh said. "If we don't, of course it's a disappointment. Especially the expectation we had going into the season, the way we started, and then as of late, 4-1 the last five games. We go into Denver. They're a good team. They have as much on the line as we've got on the line. It's not like they're going to give up. It's going to be to the last minute."
And the Bengals know they're down to their last minute. Like Houshmandzadeh said of the scenarios, "It's a playoff-type game. We can win and get in. We can win and not get in. We can lose and still not be eliminated," and defensive tackle John Thornton knows exactly how they got here.
"This is the result of losing to Tampa, Atlanta and San Diego - games we should have won," Thornton said. "If we win those, this game probably wouldn't have mattered. Now we have to make up for it. This is why you want to win the games you should win. Now you've got to beat good teams, and instead of splitting with them you have to beat them all. We got a bad start in Indy, now we have to finish it off."
With the head-to-head tiebreaker looming, Sunday's loser gets coal in the stocking. "Man, it's like a do or die," Bengals wide receiver Chad Johnson told the Denver media in Wednesday's conference call. "This is our season. This is our playoff hopes, for both sides. I think we have the same thing at stake right now. We both hold our own destiny. That's going to make it an interesting game."
During the last decade, no one has done the things that win championships better than the Broncos. Only three teams have a better turnover differential than Denver during a stretch it has had an NFL-leading 10 1,000-yard rushing seasons, lead the NFL in home-field wining percentage, are four games over .500 in December, and seven times have had top 10 defenses with this season's current edition 13th and rising.
"They have speed and a lot of talent. They are very well coached. They have probably one of the best corners, if not the best corner in this league," said Bengals quarterback Carson Palmer. "They have probably the best linebacking trio, maybe one of the best linebackers in this league and a great defensive line. They have no weaknesses."
The numbers are mountainous. Since Mike Shanahan took over as head coach in 1995, the Broncos have won 78 percent of their 94 home games. The Bengals have lost seven straight there under five head coaches with the last one to win Paul Brown himself 20 years before Shanahan arrived. A frenzied crowd is ready to boost a defense filled with Pro Bowlers.
The Bengals' newly elected offensive Pro Bowlers had a subdued news conference in anticipation of the assignment. "We're all kind of in a somber mood right now because we're working to get these next two ballgames," said right tackle Willie Anderson. "The Pro Bowl kind of comes not at a bad time, but at a time right now we really shouldn't worry about that. We're worried about the next two games."
Palmer admitted he's having a tough time getting the last one out of his system. Particularly when he was informed of his Pro Bowl selection Tuesday.
"I felt like I didn't deserve it after the way I played," Palmer said of Monday's 176-yard outing in which he fumbled four times and didn't throw a touchdown. "It was awkward to have that feeling after one game when 14, 15 games got you there. It's kind of a surreal feeling. I'm not over Monday night. I need to get over Monday and be ready for Denver and I'll do that (Wednesday)."
The Bengals know they can't play or coach as tentatively as they did Monday night, when they settled for field goals and let Peyton Manning have the whole field.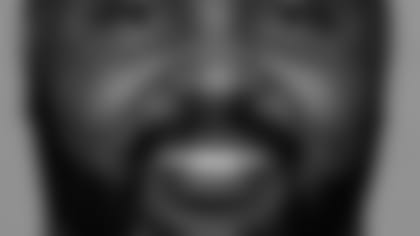 If there is anyone who knows the Bengals need to clear the pall quickly it's a former Bronco himself. Linebackers coach Ricky Hunley returns to coach his first game in Denver for the first time since his four-year playing career with the Broncos. As a two-time Super Bowl starter, he knows exactly what the place is like in a do-or-die game.
"That definitely is the 12th man. The people are fanatics. They live and die with their Broncos, baby," Hunley said. "They're always a well prepared team. They've always been well coached. They've always had a good staff there. They're not going to beat themselves. Their defense is bend but don't break, and they play with pride the way they fly around and compete."
The Bengals also have plenty going for them.
Denver hasn't had it easy, either, and just broke a four-game losing streak in Arizona. The Broncos are trying to become the ninth team since '96 to make the playoffs despite a four-game losing streak.
"You don't have very many do-or-die situations, obviously, until you get to the playoffs," Shanahan said in his Denver news conference Wednesday. "If you do have them early in the season like we have it, then it means that you obviously made some mistakes on the way and our football team, as we talked about last week, was in a do-or-die situation and we had to play one of our better games, especially against a football team that has been very consistent in their backyard and I thought we did that."
The Bengals beat Denver at Paul Brown Stadium, 23-10, two years ago on a Monday night in which Chad and Rudi Johnson each posted 100-yard days. The Bengals could get left tackle Levi Jones back for this game. The Broncos have a rookie quarterback in Jay Cutler making just his fourth NFL start and coming off his first victory. Big-time receiver Javon Walker is nursing a shoulder injury, although he practiced Wednesday and is probable
"That four-game skid we went on and now to get a win, I think everybody's back where they were when we were winning football games and just ready to continue the season," Cutler said.
Now the big question is if the Bengals can beat Cutler of the Santa Claus Cutlers. They certainly hope he's in a giving mood. Because there is no day after Christmas Eve for the loser in this one.
"I guess everyone gets into the Christmas spirit a little earlier there," Cutler said of his hometown.