The Bengals and 49ers always seem to intersect at the junction of fate and history and here they are again Sunday (4:25 p.m.-Cincinnati's Channel 12) when the 10-3 Bengals try to translate AJ McCarron's first NFL start into a victory over 4-9 San Francisco that would secure a playoff spot and possibly the AFC North title.
If the Jets lose in Dallas Saturday night or the Chiefs lose in Baltimore Sunday, the Bengals make the playoffs for the fifth straight season before McCarron's first snap. But Cincinnati is looking for much more that since one of the AFC's top two seeds gives them an extra week of rest for quarterback Andy Dalton to heal his fractured throwing thumb and in order to do that they have to win out. Two more wins, or one win and Steeler loss gives them the division.
The Bengals.com Media Roundtable says they'll get the first one out of the way against a Niners team reeling from last week's dreadful showing in Cleveland and grappling with its own backup quarterback in the recycled Blaine Gabbert.
Matt Maiocco of CSNBayArea.com, who has covered the 49ers for a variety of outlets for much of this century, is mystified by a defense that plays so well at home and so badly on the road. He sees a tattered team that will respond well at home to last week's debacle on the road, but won't have enough juice to pull off upset.
John Clayton, ESPN's "The Professor," fresh off last week's sabbatical at Paul Brown Stadium, projects McCarron to lead the Bengals to victory over the light-scoring 49ers and Ravens.
Jim Owczarski, The Cincinnati Enquirer beat man who once viewed Matt Flynn's efforts off the Green Bay bench during his days in Milwaukee, thinks McCarron should be just fine Sunday with a little help from his friends and a running game.
Richard Skinner, Cincinnati Channel 12's digital sports columnist, also sides with the Bengals running game against one of the league's worst run defenses.
Let's go around The Table, starting, of course, with the visitors.
 The 49ers play better at home than on the road, especially on defense.  Their defense has been gashed on the road. At home, they haven't given up more than 20 points in a game. Their recipe will be to keep it low scoring because this offense isn't capable of putting up many points. With AJ instead of Andy the defense has a much better opportunity to keep the score close when they go in the fourth quarter with a chance to win. I don't think it will be a pushover for the Bengals to come in and win this game. I think it will be a very competitive game.
Honestly, the way the 49ers have played with an up-and-down down nature you don't know what you're getting on a week-to-week basis.  I can't look at their team as a whole anywhere and see one thing that has been a strength. Historically they play good run defense, but their run defense has been lacking big time.  They gave up a huge day to Thomas Rawls from Seattle. Last week Isaiah Crowell tore them apart in Cleveland for a couple   50-yard runs. Their pass defense has been up and down. They haven't been able to get any pressure on the quarterback. If you look at where they rank offensively (last) and defensively (third to last), I don't know if you come up with a strength anywhere.
At home they've done a pretty good job on run defense and I have no idea why it's good at home and poor on the road. It seems like they play with more energy at home. I don't know why that is.  The coaching staff doesn't know what it is. After they gave up some big runs to the Browns last week, they'll definitely make it a priority to shore up their run defense and force AJ McCarron and the Bengals offense to beat them through the air. The Brows were able to run between the tackles. Inside linebacker NaVorro Bowman looked slow last week. Gerald Hodges, the other inside linebacker, over pursued and the angles from the defensive backfield weren't very good. You can't pin it on one person. Very few guys on that defense played an acceptable game for the 49ers last week.
They gave up nine sacks last week and while the offensive line hasn't been very good this season, so many of those sacks weren't the fault of the line. Blaine Gabbert, who had done a pretty good job getting rid of the football, held it inexplicably some times. Three times he ran out of bounds behind the sticks. Those are three right there. They had a tight end making his first career appearance with the 49ers, Brian Leonhardt, gave up a sack. Fullback Bruce Miller, who has had to play a little bit of tight end because of injuries, gave up a sack.
I think Gabbert is a different guy than he was in Jacksonville. He's thrown one interception in the last four games. He's completing a high percentage (63.2). His passer rating is pretty good (70.7). He hasn't taken many chances. Other than last week, when his stats were very misleading because they did a lot of stuff late in that game that made his line look a lot better than it actually was. For the most part he's played all right. He hasn't played great. He certainly hasn't played poorly. He's still a young guy. This will be his sixth start after two years of not stepping on the field. The 49ers are encouraged what they see. The last three weeks will help determine what exactly they want to do at that position going forward.
THE EDGE: BENGALS, 17-13. As a guy who has been covering the 49ers, I can't bring myself to pick them because I just haven't seen enough good things on a consistent basis. I think they'll keep it close. I think the defense will play a lot better than it did. But the offense just doesn't have much firepower. Their best offensive player for the last several weeks has been running back Shaun Draughn, a guy cut eight times in his career. Their four running backs they had on their 53-man roster to start the season are no longer around. It's just been a patchwork effort. I can't see the 49ers scoring into the 20s, especially against a good defense like Cincinnati's.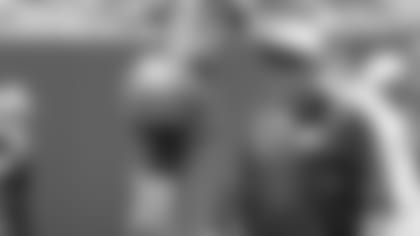 Quarterbacks coach Ken Zampese is passing the word to AJ McCarron: no turnovers.
The Dalton injury is very similar to what the Steelers went through when Ben Roethlisberger got hurt and they went with Michael Vick and Landry Jones. They had to re-adjust. For example, what they did is they took the tact  to try and hold the opponents to 18 points or less and then hope to be able to get more than that from whatever they can do on offense and they were able to come out of it with a 3-2 record. The big thing is to stay ahead in the game and rely on their defense and hope AJ McCarron doesn't screw it up, doesn't turn it over, and can do enough to make enough plays to move it down the field.
The fortunate thing is two out of the three games are the perfect type of games to win. San Francisco scores 14 points per game. Baltimore doesn't score many points because they're going through a transition at quarterback without Joe Flacco. Those two are winnable games because of how good the Bengals defense is. We don't know how McCarron is going to play, but they're winnable games.
Denver is a good test to see how they'd do if they don't have Dalton in the playoffs. The bad part is that may be a tough one to win and the tougher part is with Denver winning that would put Cincinnati in the No. 3 seed for that first week of the playoffs.
I think they have a decent chance of winning the San Francisco and Baltimore games with McCarron because of how good the defense is. Those are teams that don't mount much on offense. The troubling game is Denver. Not that Denver scores a lot of points, with 19 points with Brock Osweiler and I would expect he'll be the quarterback in that game. They can stay in it because, remember, Dalton was 27.8 points per game and was arguably in the top five for MVP. So there has to be a drop-off like there was in Pittsburgh. As long as McCarron gets between 17 and 20 points, they can manage to win two out of three and have a chance against Denver.
THE EDGE: BENGALS, 20-17. The49ers defense has been terrible. A lot of injuries. Defensive coordinator Eric Mangini does a nice job of coaching them.  They've lost so much talent. They've taken so many different hits in the front seven. They play hard.  Head coach Jim Tomsula is doing the best he can to get the best out of them. They'll make it competitive just because McCarron's probably not going to light it up.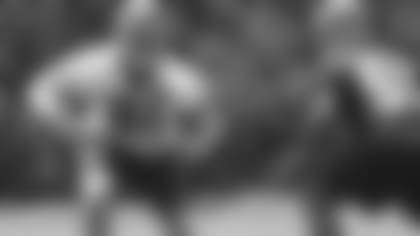 Rookie tight end Tyler Kroft can help AJ McCarron in the middle in place of Tyler Eifert.
Bengals offensive coordinator Hue Jackson is adamant he's not going to change anything. Doesn't have to change anything. But he does, right? Dalton is five years in and here's a kid who has been in the playbook for two years, but he hasn't run any of this. AJ McCarron comported himself really well last week in my opinion. I saw Matt Flynn, who is a veteran, and Scott Tolzien sub for an injured Aaron Rodgers and not look that good against defenses that were not playing as well as Pittsburgh. There are things to build on and have confidence in AJ.
Hue will do whatever it takes to win this one game. The film and stats say they should run the ball. The 49ers can't stop the run. Thirty-first in the league. They've allowed more than 100 yards seven times and the Bengals are 8-0 when they rush for 100 yards, so the math says they'll run. You'd think they want to do that if Andy Dalton were there. While I think AJ McCarron will throw two dozen passes, I think the emphasis should and will be on that run game.
They won't have tight end Tyler Eifert and while people like to talk up rookie tight end Tyler Kroft, he hasn't been an impact player in the pass game. I don't know if it's because he's not open or Andy and AJ didn't look to him. The offense clearly changes without Eifert. Obviously with No. 18 out there, you kind of figure the back-up quarterback will go to those guys. He may have a good rapport with Tyler Kroft and Andy doesn't because they've thrown to each other more often.
That's why Andy Dalton is in the MVP conversation. A tight end who was on pace for a historic receiving touchdown season and he was out for one game and almost all of Pittsburgh, but if Any Dalton were there, I don't think the offense would have bogged down or sputtered. Still, the fact Eifert's not there for McCarron could be a big deal.
The Bengals defense is facing quarterback Blaine Gabbert and it's the same thing I thought about with Nick Foles when they played the Rams. Even though the guy's on a team that's not very good and doesn't have the weapons to really blow you away.  The guy has still won games. He has played well. Bengals head coach Marvin Lewis called the nine sacks the 49ers gave up last week an aberration, but he has been sacked eight other times in the four games. The Bengals have to get to him against a banged-up offensive line. It's all confidence. The guy has won games. Don't let him get going at home with those Super Bowl teams and a rowdy fan base. Have to get to him. You don't want Blaine Gabbert dinking and dunking because you can dink and dunk your way to a win.
 The Bengals have the advantage everywhere, maybe even at quarterback. McCarron looked better than Gabbert in full games and part of that is because the offensive line, the running backs, and the receivers are better. I think the Bengals are still the better team if they do what they're supposed to do like they have all year, Sunday shouldn't be any different in terms of win and loss even with Andy Dalton not there.
The Bengals defense played pretty well last week. After giving up that first 80-yard drive it was field goals all the way against a team that was averaging 35 points and 500 yards of offense. And that was with guys dinged up, too. The defense has been really good against offenses like San Francisco's. They don't score. Even if McCarron and the offense struggle a little bit, the defense should hold up their end of the bargain.
THE EDGE: BENGALS, 20-10. I know it's not sexy, but it's still a 10-point margin. I don't know if McCarron can get the ball into the end zone. I'm still a little leery about that running game because they haven't really done it all year. It might feel like a bigger margin than that.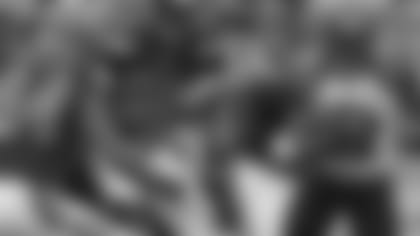 If the Bengals ever needed Jeremy Hill's first 100-yard game of the season, this would be it given a new QB and how the Browns manhandled the Niners last week.
McCarron has a lot on his plate. No doubt about it. The one thing he doesn't lack is and we've seen it   is confidence in himself. He doesn't lack confidence in thinking he's going to win in this league not just in this game or the next game, but long term. It's a good thing. The big thing is to see how he responds when he comes up against some adversity in the game. He did a great job in the Pittsburgh game. No reps with the first team. Thrown into a two-score deficit before he took a snap.
But this is a different animal. They're on the road against a team that's very good, but has been competitive at home.
I think the Bengals have really started to re-group. There are enough veteran guys around him and there are enough guys healthy on both sides of the ball   not perfect but enough guys so that he's surrounded by enough talent to make this thing work. I think mentally you still have all your goals in front of you. That's the way you have to approach it and I think this team will do that.
The 49ers can't stop the run. Their ranked fourth in the league in yards allowed. How does San Francisco score on the Bengals? They got sacked nine times against Cleveland and they have one of the worst defenses in the league. I think that's the other big thing for McCarron. He doesn't go into it having to win this thing, 34-31. Take care of the football. Take a sack if you have to take a sack instead of throwing an interception or throwing it right into coverage. And let the defense rule the day. Cleveland ran the ball and they can't run the ball a lick. As much as we talk about it, and I know Hue Jackson doesn't want to hear it, but this is a good week to turn to the running game because it should be successful. Unless they put eight in the box, and then if they do that, let the kid throw and hope he has some success.
I thought the Bengals defense played pretty well last week. You went up against an offense averaging 529 yards over the last four games, you held them to 345, you didn't give up any big plays. If you look, I think the first two drives Pittsburgh had 160 yards and less than 200 the rest of the game. The defense did great. Really, they gave up one touchdown on one drive to arguably the best offense in the league without their best cornerback.
THE EDGE: BENGALS, 23-10. I think Frisco has a hard time scoring. I think the Bengals defense comes up with a way to come up with a couple of short fields. I think McCarron will take care of the ball because he knows that's the biggest thing he has to do. I have a hard time seeing this team going out there and losing even with a guy making his first NFL start.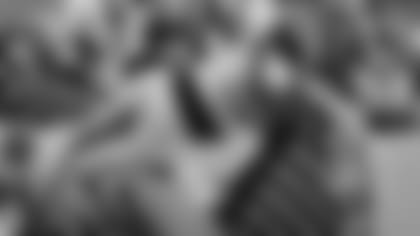 Pro Bowl defensive tackle Geno Atkins gets another backup Sunday.
This isn't an easy gig.  Before Andy Dalton came along with his 24-14 road record, Marvin Lewis teams were 24-40 on the road. The last Bengals quarterback not Dalton to win on the West Coast was Jon Kitna in Lewis' first season of 2003.
It says a lot about Dalton, but it also says a lot about the culture of the team once Mike Zimmer became defensive coordinator in 2008 and shaped a top ten unit, not to mention the top five efforts of Darrin Simmons' special teams the last five years in all categories. When defense and special teams travel, it complements a wily competitor like Dalton and most everyone agrees McCarron also has that gritty, road warrior mentality.
With a defense sniffing the franchise record for fewest points allowed in a 16-game season and a teams unit that doesn't make any massive mistakes while reliably kicking it and punting it, McCarron should have all he needs to get a victory Sunday.
A lot of people detest this stat: the Bengals haven't lost the last 21 times they ran it at least 30 times. A lot is involved, of course. You have to be able to make hay when you run it, for one thing, and almost everyone else has against San Francisco.
If the 49ers didn't make Cleveland running back Isaiah Crowell Jim Brown last week, they at least turned him into Lee Suggs. Justin Smith and Patrick Willis are long gone in the middle for the Niners and if there was ever a make-hay game, this is it. This season, they're 8-0 when they rush for 100 yards, 7-0 when they run it at least 30 times, and 7-1 when they're plus turnovers. And it's not like they died running the ball. They're nowhere near last year's No. 6 ranking and the slide is disturbing, but No. 14 should be good enough Sunday.
And Gabbert isn't the stiff of 2011 and 2012 that lost to the Bengals in Jacksonville. He's only thrown one pick in the last four games, so if he plays like that and the Niners  come up with one of those home efforts in which they haven't allowed more than 20 points, it's close to a one-turnover game.
But should it be that close despite a new QB?
Niners left guard Alex Boone is out, which means for the third time in four weeks, Pro Bowl defensive tackle Geno Atkins gets a backup. He destroyed them against St. Louis and Cleveland to control the game and you're talking about an offense that is last in points.
Atkins, Carlos Dunlap, Michael Johnson, Vontaze Burfict  and Adam Jones stack up tall against players like right tackle Erik Pears (who has allowed nine sacks according to profootballfocus.com), journeyman running back Shaun Draughn (a career 3.4 yards on 142 carries), and a pass offense that has just 12 touchdown passes.
Mangini (2-4 in his career vs. the Bengals as a head coach) simply doesn't have the defense of not even a year ago and forget the run defense. They are in the bottom five generating sacks per pass and give up a 95 rating to opposing passers.
If they just fill in those stat boxes, the kid should be all right.