The Bengals aren't looking to re-write history in Saturday night's Wild Card Game (8:15-Cincinnati's Channel 12) at Paul Brown Stadium. Instead, the 12-4 AFC North champs are looking to defy it when their backup quarterback, Andy Dalton, challenges future Hall-of-Famer Ben Roethlisberger and his 10-6 Steelers.
Not in 36 years has a quarterback with as few as three NFL starts won a play-off game. But after taking everything into consideration, from the rain and to the pain of the loss of quarterback Andy Dalton, the Bengals.com Media Roundtable gives the Bengals the slight edge because of defense.
It's a rarity in the long history of The Table where the beat reporters at their respective newspapers have all opted for the other team. Maybe not as rare as the Oilers' Gifford Nielsen outdueling Hall-of-Famer Dan Fouts in a 1979 AFC Divisional Game despite just one NFL start.
Meanwhile, Bengals radio analyst Dave Lapham prefers to make his call in a robust game of Blackjack. If the Bengals hold the Steelers to 21 or fewer, he thinks they've got a shot.
But Paul Dehner Jr., who covers the Bengals for* The Cincinnati Enquirer,* can't pull the trigger. Not with the quarterback matchup and the Bengals' post-season record. He goes with the Steelers in a field-goal game.
Ed Bouchette and Gerry Dulac, the Twin Towers of The Pittsburgh Post-Gazette, both give the nod to the Bengals.
Bouchette, who has covered the Steelers for four decades and been honored by the Pro Football Hall of Fame, has seen plenty of history and he thinks it is the Bengals time. Dulac, who once shot a hole in one witnessed by Arnold Palmer and is the only man to cover Antonio Brown this season as the host of his radio show, thinks the Bengals defensive formula against Big Ben carries the day.
Let's go around The Table, former Bengals and visitors first: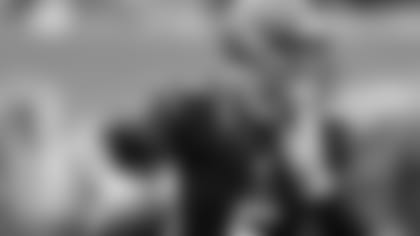 All eyes are on AJ McCarron Saturday night.
With a young quarterback the Bengals are the underdog. Every game I've seen the underdog win, and that's played in or broadcast, you have to win the turnover battle. The other quarterback is going to the Hall of Fame. You can't give him extra possessions. The Steelers are 9-1 when they win the turnover battle. The Bengals are 8-1. The Steelers are 0-5 when they lose the turnover battle. You just have to win it.
And Ben is going to give you some chances. He reminds me of Brett Favre now. He's got so much confidence in his arm. He'll give you some opportunities, but you can't drop them. He's had some multi interception games. AJ   has to make sure he doesn't put the team in jeopardy. Even if it means be overly cautious, he has to be overly cautious. Can't take chances. That's a big key. In Marvin Lewis' six play-off losses, they're minus-11. That's been the story.
The second thing is field position. When the underdog wins the game, they win field position. The Bengals won the field position in Pittsburgh by 192 yards. When they lost it last month it was minus 160 yards. In Pittsburgh the Steelers started inside their 20 six times, Bengals started four times on the Steelers' side of the field and won, 16-10. Turnovers and field position are big.
The other thing AJ needs is an efficient running game supporting him. Against Baltimore they ran it four yards 60 percent of the time. To me, that's an efficient running game. You can't let them have an efficient running game.
If the Bengals run it and they play cover 3, and ball over their heads. I think in a game like this, the easier you make it, the better off you'll be. Run the ball and play- action pass. And don't let the Steelers run so Ben can't play-action.
I think it a real good matchup talent wise. I think the Bengals will have a plan in support of their quarterback. Ben is 10-5 in the playoffs. He's been to three Super Bowls. It's priceless experience. That doesn't mean AJ McCarron can't do what he has to do to help his team win. Avoid the big mistake. If there is a big play to be made, you can't miss the opportunity. Same thing with the defense. Can't drop interceptions. They should have had four last week.
Even if they don't have running back DeAngelo Williams, the way Ben has been playing, they're throwing it 44-45 times a game. And they were running it great against Baltimore.
That's what the Bengals have to avoid. The tendency is to try and throw it against the Steelers, but you have to have that persistence in the running game. They have to give offensive coordinator Hue Jackson reason to run it and the way the offensive line played against Denver and Baltimore, I think it's a good sign they'll come of the ball and run it some. I think they played very physical against Baltimore. I think they'll come off the ball well.
In the two matchups, the Bengals have 14 penalties for 121 yards, the Steelers 15 penalties for 173 yards. Can't do that in the playoffs. I think the Bengals will be smart. There's too much on the line to be selfish. They have to stay composed.
Another big thing is the red zone. The Bengals are plus-20. They've scored 38 and given up 18, the second-best ratio in the league. And then the Steelers defense, 14 times in the red zone they've allowed no points. Leads the league. You better kick a field goal. Every drive has to end in a kick. The Bengals have been in the red zone six times this year against the Steelers, three times no points. Can't do that in this game. You have to finish with points. Andy Dalton had two red-zone interceptions this year against the Steelers. It doesn't take two hands to count his career red-zone interceptions. They're dynamic in the red zone with what they do. Rush three and drop eight. Their linebackers can all run so well.
THE EDGE: It's like Blackjack. If the Steelers score more than 21, it will be tough for the Bengals because they haven't scored more than 24 with AJ. Get over 21, and it's going to be dicey. I think it's a challenge to score more than 21 points against Pittsburgh's defense in a play-off game. The magic number is 21. The Bengals can win it by something like 21-20, or 24-20.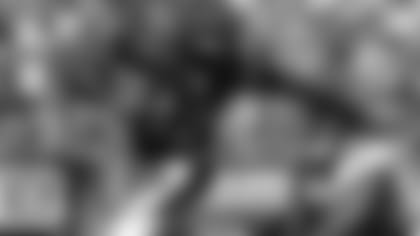 The Steelers don't have their top two running backs. The Bengals have Jeremy Hill (above) and Giovani Bernard.
Is the table really round?
The Steelers haven't won a play-off game in five years and they're taking heat in some quarters.  Fans and media and everyone around here have been spoiled. The expectations are high because of what they've accomplished through the years.
It started in the '70s, picked up back in the '90s right into now. Nothing less than a Super Bowl is a disappointment. They've been to the playoffs three times and the last time they won a game it was for the AFC title and it got them to the Super Bowl. So it's not like there's been a big drought.
I thought McCarron did OK in that last game right up until he threw the pick-six to cornerback William Gay and he hasn't thrown an interception since that game. The Steelers pass defense isn't very good. If the Bengals can protect him and use the running game a little bit and he's got the receivers, that's for sure, it shouldn't be hard for him to figure it out. I'm sure they have. The Steelers pass defense is not very good.
What's wrong with the Steelers offense is a good question. The QB hasn't been on top of his game. The running game wasn't very good in Cleveland last week, but against Baltimore the week before it was.
Ben has thrown two interceptions in each of the last two games. That's abnormally high for him, although this year he has the second most of his career with 16 and he missed four games. They just look to be forcing it. The offense they've displayed recently isn't what we've seen for much of the season when Ben was running it.
I think if the Steelers can protect Ben, keep those pass rushers off him, that will give him an opportunity and they have to throw the ball. Running back DeAngelo Williams (ankle) is up the air so they're probably not going to have their normal running game to take the heat off. If they're even going to pretend to run it. If they can't protect Ben, it could be a long day. If they can, it might be a good one for them.
THE EDGE: BENGALS, 24-20: It's about time.  Bob Prince, the famous Pirates announcer, used to say the more a guy struck out, the closer he was to getting a hit.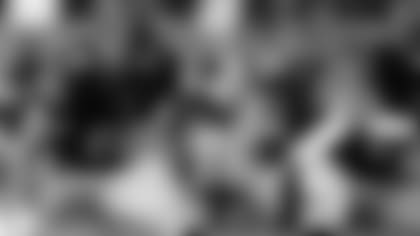 Right guard Kevin Zeitler has to keep the Steelers' effective ends at bay.
I know McCarron threw two picks and a big pick six in the last game against the Steelers, but I was impressed how they threw the ball down field with him and pretty much kept the same attack. And how well he threw the ball.  After that game I thought they would be well served using a backup quarterback without Andy Dalton for the remaining games and for the most part they have.
I like the guy from what I can see. I think the fact he can rely on a very productive two-headed running game and a productive offensive line and he has the weapons to throw to but the fact they can rely on the run is a big plus for him. But if he turns it over like the last time .. . We'll see how he handles the playoffs. The guy was in two national championship games so I think he knows about big stages and he should be comfortable. But this is the NFL. Bigger. Stronger. Faster. Smarter.
One of the Steelers coaches said to me the only way they can win is if they take the ball away. When they say that, that tells you. Teams aren't gouging them, but teams have possessed the ball and controlled the clock on them. And everybody throws it on them. They've played five straight backup quarterbacks and the least anyone threw on them was last week in Cleveland when Austin Davis went for 249 yards. Mallet 274, McCarron 280, Manziel 372, Osweiler had four TDs on them in the first half. And these are the backups. The Bengals can do both. You better take the ball away.
The Steelers have 30 takeaways, tied for first in the AFC and their sacks are up. They've been able to pressure more. They had seven sacks last week in Cleveland. Arthur Moats, their backup outside backer, had one of them for the first sack by an outside backer in four games. They're starting outside backers, Jarvis Jones and  Bud Dupree have combined for half sack in last eight  games.  The sacks are coming off blitzes and up the middle and their linemen. Defensive end Stephon Tuitt, had two sacks last week. He's got 6.5 for the season The other end, Cam Heyward, leads the team with seven. They went to a one-gap style this year as opposed to their old two-gap they played for years and you can see the difference.
Overall their sacks and turnovers are up, but they're giving up a lot yardage. They've just had issues in the secondary all year. They start William Gay and Antwon Blake at corner, but as game goes on Blake plays less and in nickel they put Brandon Boykin in the slot. And they leave Gay on the corner. Gay no longer goes in the slot, its Boykin in obvious passing downs. And Russ Cockrell is playing more in the slot.
The yards the defense allows forces the offense to start counting their possessions because they feel, we have to score. They have good running numbers, but it's like what happened in Baltimore. Baltimore possessed the ball on them, went down the field and scored and the Steelers got antsy because their possessions were limited and they just started throwing and Ben was terrible. Indecisive, antsy.
 The Bengals do a good job with the Steelers receivers. They play the two-high, drop seven, rush four and leave the middle. That's why tight end Heath Miller has 20 catches in two games and I think sometimes they leave themselves vulnerable to the run. But the Steelers can't run the ball. Ben better be 30 of 39 again like he was back in December. If not, they're going to have a tough time.
THE EDGE: BENGALS, 23-20: I don't see the Bengals losing two in a row to the Steelers at home. In '05 they came into Heinz Field and beat them and got the Steelers mad when T.J. Houshmandzadeh shined his shoes with a Terrible Towel and they called it "the changing of the guard,' and the Steelers came back up there and beat them in the playoffs. But I just think the Bengals formula is one that gives them problems. Pressure Ben and drop seven into coverage and if he's not on and they're not able to run the ball, it's going to be hard for them. I know quarterbacks are the difference, but Ben has thrown seven picks in the last four games and four have resulted in 20 points. Costly. Picks don't bother me, but stupid picks bother me. I think Marvin Lewis ends his play-off drought.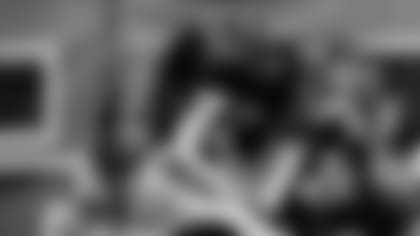 Safety Reggie Nelson (with ball) has intercepted Big Ben six times in the last seven games they've played.
They're all saying all the right things, but they've said all the right things before. The bottom line, as much as the Bengals talk about doing it one game at a time, this team is different and all those things . . . what happens in the second half, when this team has been outscored, 57-6, in the last four play-off games? And if things go wrong, then what will be the mental process? I don't think you can know until they're out there. I believe them. I think they've got the right kind of people to handle that stuff and to compartmentalize: this year is different. But you really don't know until you get out there.
The big matchup is can Bengals safety Reggie Nelson continue to do what he has done to Ben Roethlisberger? The one thing that has killed Pittsburgh this year in games they've lost and the only way they've stopped themselves is throwing picks. Ben is going to give you chances to get it and Reggie has been as a good as anyone. That's the game. The interceptions. The turnovers.
The short fields have been good for McCarron. He's done well converting those. We've all tried to figure out what's gone wrong in these second halves. Turnovers are a huge part of it.
I think both teams learned last time how the extracurricular stuff hurt them. I've talked to guys this week who said they went into the last game with the wrong mind-set. Everybody we talked to after that game quashed it and said that's not the way it's going to be. Outside of the one call that was questionable in their minds on Vontaze Burfict in overtime in Denver, they've been doing a good job avoiding that stuff since Dec 13. I don't see that stuff playing a role.
There was a lot of shock value that transpired in that game when Andy went down. Having time to prepare with AJ is going to make a difference. And I think that was part of the reasons for the frustration and all the extracurricular stuff you saw. It's going to be a more focused game plan and that's an advantage for the Bengals.
And I think their defense is better prepared with cornerback Adam Jones out there. The Bengals are one of the few defenses that have slowed down the Steelers this season and a lot of that is just knowledge. Knowing who to take away and how to do it.  The same way the Steelers have intimate knowledge of what the Bengals do.
THE EDGE: STEELERS 16, BENGALS  13: One turnover turns this game either way but the playoffs are about quarterbacks in so many ways. Plus, until the Bengals prove they can win in this round I can't go with them. I do think a win would open the floodgates for a serious run, though.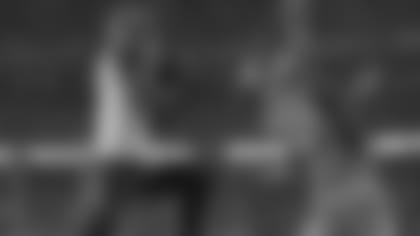 A.J. Green is looking for one of his mega games in the postseason.
The ghosts, the numbers, the linebackers are all stacked against AJ McCarron, which, by the way, he loves. Here he is with his three NFL starts in a Wild Card Game facing the future Hall-of-Famer Roethlisberger's three Super Bowl starts. And the last man to pull off a post-season victory with three starts or less was Nielsen 36 years ago.
But Nielsen had help and that's exactly what McCarron needs. Fouts, who will be in the building Saturday night as an analyst for Westwood One Radio, went to the Hall of Fame despite throwing five picks that day in that AFC Divisional loss to Houston.
The Bengals don't need to pick Big Ben five times to win, but when they do pick him they stand a pretty good chance. In their last three wins over the Steelers, they've got him six times. He's thrown four in his last two games and seven in his last four. His 16 picks this season are the second most of his career even though he missed four games with a knee injury.
McCarron has improved every time out, although it took him awhile to get going against Baltimore last week. But, still, no interceptions and a 2-1 record in three starts. They couldn't have hoped for more and he doesn't have to give them much. He just has to make sure he doesn't give Pittsburgh much. The Steelers are 30th against the pass and only make hay when they get a couple of interceptions. Yes, he has to make plays, but he also has to be careful.
McCarron has to leave it to his receivers to make the plays. They need A.J. Green to have the kind of monstrous game he had in Pittsburgh with 11 catches for 118 yards and the winning TD catch with 2:57 left. The classy Green has never hung Dalton out to dry with the post-season failures, saying he has to play better, too. Indeed, they could use his three-game post-season totals (13 catches for 161 yards) in this game alone. And they really need his first post-season TD.
You figure McCarron is going to play better than he did the last time against the Steelers, and he didn't play badly. Like the four other backup QBs that have thrown for at least 249 yards against the Steelers in the last five games of the season, McCarron showed he was able to go deep. And this time he won't be thrown into the fire on the game's second series. He'll have a full week of prep.
Besides Green, he needs help from tight end Tyler Eifert. Last month against the Steelers before exiting during the first series with a concussion, he had two catches for 39 yards.
And running back Jeremy Hill's first 100-yard game of the season would come in handy. Talk about defying history. The Bengals haven't had a 100-yard rusher in a win over Pittsburgh since Corey Dillon in 1999 and they need Hill and Giovani Bernard to take heat off McCarron.
Indeed, take heat off any play-off QB. The Bengals could adopt the formula that has beaten them in the last four Wild Card Games, where teams have run it an average of 35 times and thrown it 30 against them while the Bengals have run it an average of 20 times and thrown it 40.
And on defense? Just give them an average Paul Brown Stadium game, where in the last three years the Bengals have allowed just 19.5 points per game, 25 TD passes and 37 interceptions. This year alone they've allowed just six TD passes while picking off nine.
That just may be enough. A typical PBS defensive stand. A clean game from McCarron. A 10-catch game from Green and a 100-yard game from Hill. And a few inches of rain just to make sure to douse the Steelers just enough.