It has been only 623 days since the Chargers came into Paul Brown Stadium and delivered Marvin Lewis his most bitter loss in his 13 seasons as Bengals head coach.
The coaches may be the same, the schemes may be the same, and the quarterbacks may be the same but there are enough differences gurgling under the depth charts that the Bengals.com Media Roundtable predicts Cincinnati (1-0) is going to pay back the Chargers (1-0) in Sunday's PBS opener (1 p.m.-Cincinnati's Channel 12) by a 3-1 count.
Pete Prisco of CBS Sports.com, one of the more enthusiastic national voices of the Green-Dalton Bengals, goes with Cincinnati in large part because of the number of problems their offense presents to the Chargers defense.
Coley Harvey, who has chronicled the Bengals' 13-2-1 run at home in the two previous seasons he's covered the club for ESPN.com, says they'll get off on the right foot again with the help of a boisterous crowd and a bounce back game for Bengals wide receiver A.J. Green.
Jim Owczarski, beat reporter for The Cincinnati Enquirer, makes his debut on The Table giving the edge to the Bengals because of the Geno Atkins factor up front and the Tyler Eifert effect in the back. Jimmy O also notes that the Chargers defense isn't as dangerous on the road.
The lone Chargers vote is cast by* U-T San Diego*'s Michael Gehlken when he sided with Chargers quarterback Philip Rivers and the San Diego secondary winning their matchups against Bengals quarterback Andy Dalton.
Let's go around The Table, visitors first:
Cincinnati is a tough place to play. And there are a lot of reasons why.  You have to focus on the matchups and the problems they give you. It's a dynamic offense. With Jeremy Hill, A.J. Green, Tyler Eifert, that presents problems for anybody.
The Chargers want to stop the run. Let Andy Dalton beat you and get them in a positon to get away from the run a little bit. To me the Bengals are at their best when they're running with Hill and Giovani Bernard. The Chargers have to force them to the test their strength, their secondary. That would be the ideal flow of the game for San Diego. It's always important to jump ahead, but probably more so playing a team like the Bengals.
With right guard D.J. Fluker out, Chris Hairston is making his first start since 2012 and his first ever at guard. He's a little inexperienced but they like him a lot. He's a versatile guy. All their guards can play tackle. But it is quite a loss to be without Fluker. Before he got carted off the field last week, the Chargers had a nine-yard power play for a touchdown and that was Fluker pulling from right guard to clear out a linebacker. They'll miss him. To what degree they'll miss him we'll see Sunday.
This offensive line has a different look to it. Left tackle King Dunlap is the only one who started last year's season opener at his current spot. Left guard Orlando Franklin was in Denver last year. Center Chris Watt was working at guard as a rookie. Hairston was a reserve in Buffalo and right tackle Joe Barksdale was in St. Louis.  So this is a relatively new line and it's certainly different than the last time they met.
Geno can wreck this game against a line still coming together. Now you're without D.J. Fluker. If you pick the Bengals to win the game you're doing it with that matchup in mind. When Geno Atkins is right, he can do things that not many guys in this league can, especially with his interior rush. Probably any quarterback is affected more by the rush inside than the edge rushers. They really disrupt the passing game.  
THE EDGE: Chargers, 27-24. I went back and forth. I'm not sure this prediction won't change. I'm going with the Chargers. I don't love it. I could really talk myself into the Bengals. But if the Chargers can stop the run game, and that's a huge if, I love the matchup of Andy Dalton vs. the San Diego secondary if I'm the Chargers. It comes down to the quarterbacks and with all the weapons quarterback Philip Rivers has. But this one is about as tough as any early-season test.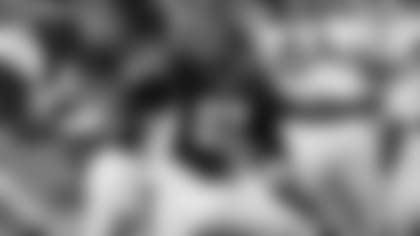 Geno Atkins is projected as a game-breaker on Sunday.
It will be interesting to see how the coordinators on each team respond. In the first game in 2013 the Bengals ran and ran and ran some more and they started to do that in the Wild Card Game and it was working at first and then obviously they want away from that.
If you're Bengals offensive coordinator Hue Jackson, do you stick with that plan or do you maybe out-scheme yourself and try to pass because you think maybe the Chargers aren't expecting it this time? That's where this game will be won or lost: is the fact both these teams are so familiar with each other's personnel.
Really, for the Bengals the biggest difference is Jeremy Hill at running back instead of BenJarvus Green-Ellis. That's a big change. They're similar running backs and Hill is obviously, arguably, the better running back than BenJarvus was that year.
 Defensively the Bengals are about the same as they were in those two games in 2013. You have to wonder if they're going to stick with what made them successful this year. Maybe they end up trying to counter things and go the other way around.
We thought San Diego coming east would hurt them last time in the playoffs, but this is the home opener. We saw what Oakland was like last week, we'll see what Baltimore is like next week. That game is just always different emotionally in the stadium. Last year against the Falcons it seemed like a different emotion for the Bengals. You imagine that plays in Cincinnati's favor. The Chargers have to do what the Bengals just did and win a game going cross county and that's not an easy feat. You have to credit the Bengals for doing that. There are some factors that should play into this, like home field and travel, but it didn't two seasons ago.
We saw Tyler Eifert go off last week and now that he's gotten that buzz and is on tape, the Chargers are going to start paying attention to that. If they pay too much attention to him and try to cut off the seam routes or the underneath stuff to him, that could open up things downfield for A.J., Mohamed Sanu, or Marvin Jones. This game is going to be about who else steps up. I don't necessarily think Eifert is going to be that guy this week because I think the Chargers will find out a way to game plan for him. Who is the guy that takes his place? Does Jeremy Hill go off or do they go down the outside?
The Chargers have some changes on their offensive line. Will that impact the Bengals' pass rush, particularly with Geno Atkins being able to go off on backup players? I think they match up well with Chargers wide receiver Keenan Allen because of how good their corners are. But he's very elusive. I think Adam Jones said it best this week when he said everybody said Allen tested a 4.5, but when he puts the equipment on he looks like a 4.4. Can Jones and can the other corner, Dre Kirkpatrick stay with Allen stride-for-stride? From what I've seen all camp and early this year, I definitely think so. I think they match up well with Allen, but he's very good at getting separation.
THE EDGE: Bengals, 27-23. I think both offenses can score. That may be too much for the Chargers because I think the Bengals defense is going to be able to slow them down a little more than that. I'm airing on the side   of caution because of how well San Diego played last week and they didn't stop. The Bengals let off the gas a little bit in the fourth quarter in Oakland while the Chargers overtook the Lions in the fourth quarter. I wouldn't be surprised if it's a fairly tight game, but I go with the Bengals because of the home field, the edge on the defensive line, and I think A.J. Green is so perturbed at himself for dropping that TD last week he'll bounce back in a big way.
It all starts with Geno Atkins up front. D.J. Fluker is hurt, so you're talking about a backup right guard in Chris Hairston and last week Lions nose tackle Haloti Ngata pressures six or seven on 27 pass-rush snaps. Give Atkins a young guy and a relatively inexperienced center and that's a big advantage.
The other big matchup is the Bengals linebackers against Rivers. I know he said on the conference call, 'I don't like to dink and dunk," but in the three years of Chargers head coach Mike McCoy most of everything is within 10 yards of the line of scrimmage, so can the Bengals linebackers react in space? Bengals cornerback Adam Jones said this week for them on the outside it's about getting their hands on receivers within five yards and disrupting their timing, but at some point the linebackers have to cover.
To me it starts on defense. The Bengals offense will be just fine. The Chargers did some good things against Lions wide receivers Calvin Johnson and Golden Tait, but I think the Bengals as a healthy group can score. The thing with Detroit is they're still focused around the big guy and I don't know if quarterback Matthew Stafford has proven he can spread it around. Dalton, for all the knocks on the guy, he's been forced to spread it around. So I think he has no problems if safety Eric Weddle and cornerback Brandon Flowers stop A.J. Green or whatever to go elsewhere.
The other starting Chargers cornerback, Jason Verrett, is interesting. Young, quick. I'll be curious to see if he follows a single Bengals receiver like he did last week with Golden Tait, the Lions' clear No. 2 receiver.  Who is the Bengals' clear No. 2? Tyler Eifert was. That's not going to work. Is it Mo Sanu? Marvin Jones isn't on the field as much. It'll be interesting to see what they do with Verrett.
The Chargers defense doesn't travel very well. They gave up almost 30 points a game despite being a top ten defense yardage-wise. While I don't think Oakland is very good, there is something to be said for the Bengals getting 400 yards of offense even though they struggled a little in the second half.
THE EDGE: Bengals, 27-24. It could be 30-24. While I do think the Bengals defense is good, Philip Rivers and that offense is still pretty good. I think some points will be scored, however I think the Bengals defense will get that stop when they need it.
What Cincinnati did last week I thought was impressive. I know Oakland's not a great team. But any time you go on the road in an opener and beat somebody like that, that's impressive.
When Eifert gets involved like that, it gives Dalton something in the middle of the field that he hasn't had. It will help open up Green and everybody else outside. Then Jeremy Hill can run the ball. This has a chance to be a really good offense. San Diego's defense did good things in the second half. They took away the receivers outside, but Hill might be able to run the ball on them a little bit this week.
On the other side of the ball, the Bengals defensive line should be able to get after Rivers. Fluker is a no go and they're not great on the offensive line to begin with. Geno is starting to look like Geno again. He's getting back to where he was.
To me the key for the Bengals is to get the play-action passing game going. And pressure Rivers, which I think they will.
This is why I think Eifert is going to be big Sunday. San Diego doubled Lions wide receiver Calvin Johnson, so they'll probably double Green. And you saw Lions tight end Eric Ebron catch a touchdown in that game, so I think there'll be opportunities for Eifert in the middle of the field if they double Green. That's the element they haven't had. Jermaine Gresham wasn't that and Eifert can get down the middle. It's a problem. That's a big plus for Dalton this year.
The Bengals secondary still looks good. Kirkpatrick is going to be a good player. Adam Jones is playing very good football. They're deep there. They can run guys in and out. It's going to be a good secondary. The front should be good. They're deep. I don't think they have an elite pass rusher, unless it's Geno from the inside. But they have good enough pass rushers. If Vontaze Burfict gets back, they really upgrade the linebacker spot, but they can get by with what they've got until he gets back.
THE EDGE: Bengals, 28-20. They're pretty good, now. That's a pretty good team you got there this year, I think. I think they'll get after Philip a little bit this game. The last time they played up there Chargers defensive coordinator John Pagano threw a lot of blitzes at them. I think they'll handle it better this time. He threw one pick against a disguise. He never felt comfortable. This
time I think they'll run Hill and hit play-action over the top.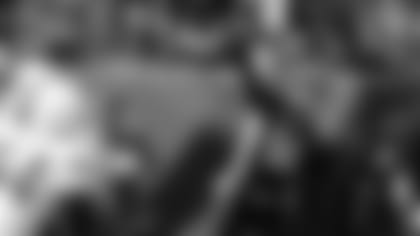 Andy Dalton seeks redemption vs. Chargers
It's tempting to hit the re-wind button for this one, given it was only 2013 when these clubs split two and that included the Bengals' devastating loss to the Chargers in the Wild Card Game in this very building.
But when you look at it, they have enough differences to make it a brand new game. The Chargers have a different offensive line, different starting cornerbacks, and a rookie running back in Melvin Gordon that makes them more dangerous.
And even though the Bengals don't have Burfict, they have three key players in the starting lineup who were injured and missed both games in 2013: Atkins, slot corner Leon Hall, and left guard Clint Boling. All three played well in Oakland last week and the Pro Bowler Atkins' matchup against Chris Hairston in his first NFL start as a guard looms as a potential game breaker. And then there's Eifert, who played just one snap in the Wild Card Game before re-aggravating his stinger.
Hall's sure tackling is a boost against an offense that lives on yards after catch, Eifert won't allow the Chargers to do to Green what they did to Calvin Johnson, and Boling was a beast in the run game against the Raiders.
That brings us to the biggest difference of all. Bengals offensive coordinator Hue Jackson. As the Bengals running backs coach in 2013, he wasn't calling the plays. But Jackson had his backs ready on Dec. 1, 2013 when they won in San Diego, 17-10 and they ran the last eight plays of the game to sap the final 4:35 to punctuate a 164-yard rushing effort on 38 carries.
So there was some amazement in the post-game locker room five weeks later as they looked at the stat sheet from the 27-10 loss in the playoffs. The Bengals passed 51 times while their backs ran it 20.
Every Cincinnati school kid knows the stat. The Bengals are 30-3-1 in the Green-Dalton Era when they run it at least 30 times. Match up the Bengals top six offensive linemen (including rookie Jake Fisher) and the Chargers top three defensive linemen and three outside backers (including rookie pass rusher Kyle Emanuel) and the Bengals outweigh them by an average of about 35 pounds.
Does that mean run? Maybe and maybe not. The  Chargers' two starting cornerbacks, Brandon Flowers and Jason Verrett, did a great job last week against Detroit in holding down Johnson and Tait. But what happens when the Bengals flood the field with receivers in their stacked or spread sets? Backup corner Patrick Robinson played 34 snaps and strong safety Jimmy Wilson played 18 against the Lions and that's about all the depth they've got back there and none are six feet. It could be easier to throw it. But there's no question in the Wild Card Game that the Chargers' zone blitz drops had Dalton off his game as evidenced by outside linebacker Melvin Ingram's first career interception.
The Bengals defense has enough problems of its own. All indications are the Chargers are going to do what they did last week in racking up the most yards in the league and attack the Bengals linebackers shooting for YACs. Rivers doesn't hold on to the ball and won't hold on to it and, believe it, they'll try to get Gordon to replicate the 196-yard rushing effort of the Wild Card Game. This is where Atkins and Hall have to assert themselves.
And keep an eye on backup safety Shawn Williams. He's been used as a nickel backer and he may get the call to help track down Allen and fellow wide receiver Stevie Johnson, who both lead the lead league with 80 YAC yards, according to profootballfocus.com. PFF had the starting Bengals backers missing seven tackles last Sunday, which can't happen against these guys, but Hall and Adam Jones rated among the league leaders for tackling efficiency at corner.
It's a matchup of two of the better punters in the league, the Bengals' reigning Pro Bowler Kevin Huber and the Chargers' Mike Scifres. When he steps on the field Sunday Scifres ties Chargers Hall-of-Fame quarterback Dan Fouts with 181 games as a Charger, fifth most in club history and Fouts will be there to see it as the CBS-TV analyst. In the Wild Card Game, Scifres held the Bengals to six yards on three returns while forcing three fair catches.
Special teams will be important, but it won't decide it. That is on some coach's call sheet. Will the Bengals try to re-write history the way the 2013 Wild Card Game should have been played? Or will they attack the Chargers in the middle of the field like they did the Raiders last week with 34 passes? That's the way Hue Jackson is playing it. He thinks they can play it either way. Whatever it takes.
And if they don't turn it over four times like they did 623 days ago, whatever it takes should do it.