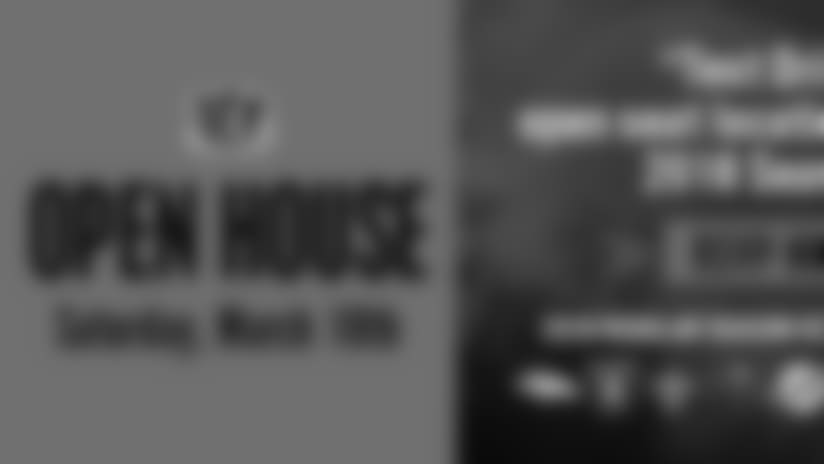 ](http://www.Bengals.com/openhouse)
Bengals 2018 Season Tickets go on sale Saturday, March 10. Fans are invited to an open house at Paul Brown Stadium to "test drive" available seat locations.
The open house will be held on Saturday from 10:00 a.m. until 4:00 p.m. Fans are encouraged to RSVP at www.Bengals.com/openhouse.
"The open house is a great opportunity for any fan who has ever thought about Season Tickets with the Bengals," said Duane Haring, Bengals Director of Ticket Sales & Service. "Attendees will have the unique experience of meeting someone from our ticketing team who can answer questions and tour Paul Brown Stadium to 'test drive' open seat locations. With Season Ticket pricing remaining unchanged, the best value in attending a Bengals game continues to be as a Season Ticket Member."
Season Ticket pricing on all three levels of Paul Brown Stadium will remain flat for the 2018 season. Season Tickets start at $400 and flexible payment plan options are available. In addition to Saturday's open house, fans can purchase Season Tickets by calling the Bengals Ticket Hotline at (513) 621-8383 or toll-free at (866) 621-8383, online at Bengals.com or by visiting the Paul Brown Stadium ticket office. The Ticket Hotline and ticket office hours are from 9:00 a.m.-5:00 p.m. Mondays through Fridays. Fans can call the hotline to schedule an appointment to view available seats. Tickets may be purchased 24/7 through Bengals.com. Fans also can chat with a ticket representative online if they have any questions. 
The regular season home schedule features AFC North Division rivals Baltimore Ravens, Cleveland Browns and Pittsburgh Steelers, along with the Miami Dolphins, Tampa Bay Buccaneers, New Orleans Saints, Oakland Raiders and Denver Broncos. Dates, kickoff times and preseason game information are yet to be determined.