As his offseason program opened Monday, Bengals head coach Marvin Lewis said he has talked to wide receiver Chad Johnson but wouldn't elaborate. Lewis did address Johnson's absence in general with the club, but players said Lewis didn't talk about Johnson specifically.
"I've talked to Chad a few times," Lewis said. "My conversations with Chad this year have been no different than they were a year ago.
"What I addressed is the fact in the NFL a lot of different situations occur throughout the season and the offseason and don't have a bearing on one particular player. Guys have different things they're dealing with whether it be free agency, impending free agency, restricted free agency, whatever it may be. Different variables that occur. Whatever occurs, this is professional football and you've got to deal with it in your way."
Lewis said he underscored how things can change instantly. "Guys can be injured one play out here. No matter who it is, what it is, what the situation," he said. "Sometimes that's why they lean on why they do some of the things they do because of that. At times that's their fall back excuse. We'll be put together correctly and the way to be productive and prosperous."
Asked if Johnson's trade rants could have a negative impact on the Bengals, quarterback Carson Palmer said, "I'm not going to get too involved in it."
Palmer said he hasn't paid much attention to it and says he's focusing on working with a guy like Marcus Maxwell, a practice squad receiver that impressed him last year.
"Who is ever going to play X or weakside receiver is getting ready to start. You don't know whether he'll be here or not," Palmer said. "I'm not worried. We've got a goup of guys that are mature guys, some veteran guys that won't let off-field distractions get in the way of what's going on."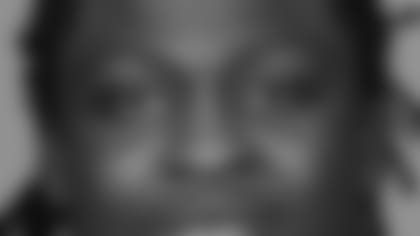 Linebackers Rashad Jeanty and Corey Mays, as well as wide receiver Glenn Holt, signed one year deals Monday. Since they are heading into their third season, they weren't on the market but were the Bengals' exclusive rights free agents.
Two players who ended the season on injured reserve, leading special teams tackler Herana-Daze Jones (knee) and running back DeDe Dorsey (ankle) said Monday they would be ready for the May on-field camps.
Lewis wouldn't talk about middle linebacker Odell Thurman, working out with the team as he pursues NFL reinstatement. He didn't rule out any more roster moves, but allowed addition would have to be followed by subtraction because of the salary cap.
"As we get closer to the (April 26-27) draft, more things do occur because teams get things more in line during the draft," he said. "Right now we're pretty stable at this point."
The signing of Colts pass-catching tight end Ben Utecht looks to be the last major financial move at three years, $9 million with a cap hit of a little less than $3 million. Lewis called the move "a good fit for both parties."
The club also announced the release of cornerback Brandon Williams after he missed all last season with a shoulder injury. Williams, 27, out of Michigan, had a couple of stints with the club but never played in a game.
Bengals public relations director Jack Brennan said Monday he has not yet been told if linebacker David Pollack has decided or not decided to play this season.
As for housekeeping issues, the safeties group had some changes. Chinedum Ndukwe has gone from seventh-round pick to one of the prime locker spots. He's got Madieu Williams' old locker on one of the corners to the training room. Meanwhile, one of the newcomers, Kyries Hebert, once the highest paid defensive player in CFL history, has to share a locker in the states with fellow safety Nick Turnbull.
Offensive lineman Stacy Andrews, wearing one of the biggest Cincinnati Reds caps in history, has the same locker but a different paycheck as the team's franchise player. Try a one-year $7.5 million check stub. He says he thinks a long-term deal will get worked out (they have until July 15) but there was no question he would sign the tender almost immediately so he could be here with his teammates Monday.
"When the team starts, I want to start," he said.
Lewis has indicated Andrews is a starter somewhere on that line at that salary. Although no one will say guard or tackle. Andrews continues to shrug and say, "I've got to keep working and do whatever they ask me to do."