If the truth will set you free, then the Bengals are hoping a fresh blast of candor unleashes them from the throes of 8-8.
On the eve of 2007, the Bengals seek a more consistent punch while pulling no punches with themselves as a team at a crossroads.
"We realize we blew it," says Justin Smith. "It hurts you even more when you know you've got the talent to do it. This is an older team that realizes when are we going to do it if not now."
"We got a taste, but we don't know how to get over the hump," says Dexter Jackson. "Now we're going to press that button to get over the hump."
"We didn't deserve to go to the playoffs. We had three opportunities at the end and didn't win one," says Bryan Robinson. "Maybe missing the playoffs actually helped us for this year because we know we squandered some games that we should have won." By the time the Bengals finished their first mandatory work of 2007 on Sunday, Marvin Lewis' strengths as an NFL coach were on full display. In his efforts to refocus a team wracked by distractions off the field and underachievement on it, Lewis set a breakneck September tempo during the five minicamp sessions and followed through with a season-long theme of team building carefully prepared as any Ph.D course.
"It's a tighter ship," Smith says. "Starting from stretching as a team. The screws are being tightened down a little more."
Yes, Dr. Lewis is in, and he's talking to a veteran group.
Robinson, who turns 33 in 18 days, has played on a division winner in each conference. Jackson, who turns 30 next month, is a Super Bowl MVP. Smith has played on some of the best Bengals teams and some of the worst in his seven seasons and may be looking at his last here.
They are symbolic of a team that now has as many guys with ticking clocks as it does young guys who don't know what makes it tick yet after a season the club lost three straight when one win would have put it in the playoffs.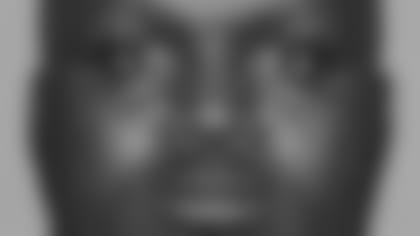 "We've talked about being truthful to each other," Robinson says. "To not be afraid to call a guy out. Constructive criticism. Not just bad mouthing somebody, but if everybody knows it needs to be said, don't be a guy that feels like you shouldn't say it. Don't be afraid to be truthful with each other."
The biggest tangible differences in any offseason can always be first seen in a weight room under the direction of Chip Morton and Ray Oliver. The strength and conditioning staff has implemented a bunch, starting with lifting by position group and ranging to a new running test.
Instead of a progressive treadmill test, Morton has gone back to his Penn State days with a series of sprints (20 yards for linemen, 40 yards for everybody else) that simulate game situations. The Bengals are also doing more of what Morton calls "corrective exercises," splitting up the lifting periods with more flexibility work.
But the truth is, a team's head has to be as strong as the body.
It's not so much stretching as a team is a new idea, it's that making sure everybody does it together at the same time with no exceptions.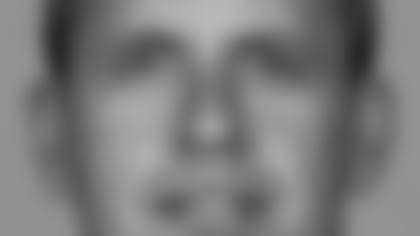 "If we're all honest, we haven't reached our full potential as a team," Morton says. "And we've talked about truth in dealing with each other, truth in how we approach accountability, truth in how we correct and help each other."
Dr. Lewis advised Coach Lewis to bring in one of the nation's leading speakers on the eve of the minicamp. Pat Richie, founder and president of the Sports Leadership Group, has built his consultant's philosophy around "Five Dysfunctions of a Team," and "The Four Disciplines of a Healthy Organization."
Truth, or as Richie likes to refer to its Latin word "veritas," seemed to hit the root with several of the players.
"One thing we learned from last year is we can't let outside influence us in-house," Robinson says. "We've talked about that. It was no secret what happened with the arrests. Overall, when things like that happen, it can be a negative effect on the team in-house. It's going to be a tighter ship this year. If you do something you're not supposed to be doing, that brings a bad image to the team, maybe you should be gone. You hate to say that, but in most cases some people get only one or two chances. And in a lot of different organizations, you only get one chance.
"I definitely know Marv is going to run a tighter ship, as well he should."
Telling the truth goes beyond the white lines, too.
"Usually when you do a lot of bad crap, bad crap comes about," Robinson says. "You should learn from being around good people. I'm not a saint and I wasn't a saint in my younger days. But you live and learn and you have to be around people that have your best interests at heart." Smith senses the players don't mind the truth because they're aware they've only got a few shots and they just blew one of them.
In his second season of 2002, seven of the regular 22 starters had been to the playoffs. In the '07 projected Opening Day lineup, the number is 15.
These guys know what they missed last year.
"It would be one thing if you didn't have any talent and you just showed up to see what you could do," Smith says. "But now we have the talent. It's a letdown if you don't do it. Everyone feels that way now. I think that's important.
"What happened last year lets you realize over the whole offseason and minicamps and training camp what it feels like to underachieve. It forces you to work harder on and off the field. Watching the film, having to push through everything whether it's 100 degrees or whatever. That's what we're fighting for. We had a taste and realized we could have had a bigger taste and I think that will help push us through."
Smith has been thinking about the three-time Super Bowl champion Patriots. He knows some of them through his friend Matt Light.
"They don't have the best talent in the league, but that's what they do," Smith says. "Whether it's at some charity event, or whatever, they're always together. You notice that and that's what we're striving for."
Jackson thinks teammates are laughing harder and longer together this time around. He thinks they're having more fun together.
"We just didn't finish. I think everyone is more humble. They want to get there again," says Jackson, who has been watching the NBA playoffs. "You can see it in the basketball. Teams that haven't been there before and teams that have been there and know how to win when they get there."
Dr. Lewis and his team did a lot of talking last offseason and he made his point with John Wooden's pyramid of success.
But Robinson notices a difference.
"Yeah, we're talking," he says, "but this time guys are listening to what's being said."