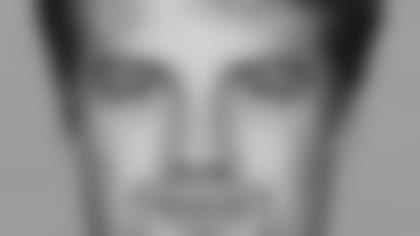 Heading into the 2007 season only 33 Harvard players have ever had a shot in the NFL. And 17 have been drafted. Even though it is an institution some 50 years younger than the Crimson football program itself.
But coach Tim Murphy assures Bengaldom that quarterback Ryan Fitzpatrick and running back Clifton Dawson are the elite from a land that takes football as seriously as any football factory on the prairie.
"They're the best we can do," Murphy said Monday night from the home of The Yard. "They could have played their college ball anywhere in the country. Fitzy can be a starter in that league and, believe me, when Bengals fans see Clifton Dawson in stripes they're going to think he could have played at Auburn or LSU or anywhere."
Somehow, when the dust cleared on Cutdown Day, the Bengals had doubled their Harvard alumni in the trade for Fitzpatrick and the claiming of Dawson off waivers from the Colts.
In a league best known for producing presidents (both Adamses, both Roosevelts, John F. Kennedy) and lawyers (Bengals president Mike Brown) rather than punters (Pat McInally), McInally is probably the best known Harvard player for his 10-year stint with the Bengals that included a 1982 Pro Bowl.
But Murphy insists that the three best Harvard players of all time are current Pro Bowl center Matt Birk, Fitzpatrick and Dawson.
"McInally was a specialist," Murphy said. "Birk is a (four-time) Pro Bowler. He's a kid that blossomed late. When we got him he was 235 pounds. When he left he was 305."
They take their football hard at The Yard. A year after Murphy arrived in Cambridge from the University of Cincinnati in December of 1993, the school set up a $2 million endowment for the head coach like it would a professor.
"He was the biggest reason I went there because he related to me the fact that it was as serious about football as it obviously was about academics," Fitzpatrick said Monday on his first day of work with the Bengals.
"That was a big part of it. To be able to go there and get a great education and play football at the same time," he said. "They play good football up there. A lot of people don't know that. It was competitive and it obviously enabled me to get to the next level.
Murphy laughs when asked how he found Fitzpatrick in Arizona and Dawson up in Ontario, Canada.
"We recruit everywhere. We have to when you're looking for 30 guys every year who can play and get into school here," said Murphy, who has the pitch down. "We take football as seriously as anywhere in the country. The kids are up at 6 in the morning starting their day, and in the last seven years 16 of them have signed NFL contracts."
Murphy notes that the Crimson have just produced the top wrestler in the nation, a top 10 tennis player in James Blake, two national track champions, and his campus has the most Division I athletes on site than anywhere in the country.
"More than Ohio State and Michigan combined," said Murphy, since Harvard leads the nation with 41 Division I sports.
But how is this all going to help the Bengals?
The Fitzpatrick trade with the Rams leaves the Bengals with backup quarterbacks that have a combined three starts, and they all belong to Fitzpatrick from his rookie year of 2005.
The exchange of Dawson for Quincy Wilson leaves them with two backup running backs who have carried the ball just 51 times in the last three years (Kenny Watson) and just a dozen times in preseason (Dawson).
"We felt we had to make a change," said offensive coordinator Bob Bratkowski of his quarterback situation, and Fitzpatrick offers no apologies for his lack of snaps and points to his experience with Rams quarterbacks Marc Bulger and Gus Frerotte.
"I've been in the league for two years now," Fitzpatrick said. "Every year I get a little more experience. I learned from the best in St. Louis with Bulger and then Frerotte. (Frerotte) has been here, he's been everywhere. He's the old man that knows a little bit of everything. So I think I had a good opportunity to learn from them and hopefully that will help me."
Fitzpatrick knows his chance to be the Bengals No. 2 quarterback comes down to picking up the playbook, but that shouldn't be a problem for his economics degree and he's got more experience than rookie Jeff Rowe.
Murphy thinks the 6-2, 225-pound Fitzpatrick can be a solid NFL starter and he was convinced early.
"We put him in a four-minute drill at the end of a game as a freshman when he was a backup on an undefeated team and we basically used him as a tailback," Murphy said. "He's a tough kid who can run. Very tough. He's got a very strong arm. He can throw the deep comeback from the college hash in his sleep. He's got good feet and he keeps the ball alive."
When Fitzpatrick became the fifth player in NFL history to throw for more than 300 yards in his debut during that frantic come-from-behind win in Houston in '05, Murphy didn't blink. Fitzpatrick owns the biggest road comeback in Harvard history (down 21-0 at Brown) as well as a win over Dartmouth at home when Harvard was down 21-0.
"I never saw him flustered in four years at Harvard; no matter the situation," Murphy said. "The guy is so even keeled. Never too high, never too low. To this day I still don't know why he wasn't heavily recruited. When I went to see him in Phoenix, I was thinking, 'This is a guy that Arizona State should be recruiting.' "
Fitzpatrick says the obvious difference between the NFL and the Ivy League is the speed, but given that it's the same on both sides of the ball he's used to operating in tight windows in the passing game.
But, "for anybody going from college to the NFL, it's a big test for them," he said.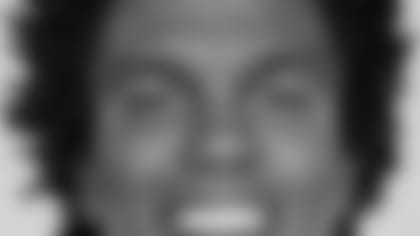 Unlike Fitzpatrick, Dawson had been heavily recruited coming out of Toronto and Murphy said, "We never got a sniff." When the 5-10, 225-pound Dawson broke the Ivy's all-time rushing record last year, a 35-year mark, it came after he transferred from Northwestern.
Dawson, seeking a more diversified college experience (such as rooming with "normal" college students), called Harvard and Murphy and his coaches weren't too sure.
That all stopped after the first handoff in practice.
"We looked at each other and said, 'Whoa,' " Murphy said. "We got this call out of the blue and we were wondering exactly how committed he was to football. But he never missed a snap. Not one. Not only was he so durable and broke the league rushing record, but he led the league in long runs and he only fumbled six times. That's just amazing when you look at how often he touched the ball here."
Murphy figures Dawson didn't get drafted back in April because there are so many backs from the big conferences, but he says Dawson always ran "a legit 4.4" whenever they timed him in the 40-yard dash. Murphy admits that catching the ball out of the backfield isn't Dawson's forte.
"He doesn't have breakaway speed for up there, but the guy can run fast," Murphy said. "He's a tremendous pass protector. He's the best I've ever seen in 20 years of college coaching as far as picking up the blitz on third down and just taking on people. He's a very, tough physical guy. He'll be a tremendous special teams player."
The Bengals knew enough about Dawson that running backs coach Jim Anderson went to his Pro Day and they brought him to Cincinnati for a pre-draft visit. But Dawson didn't accept a free-agent contract and opted for Indianapolis instead.
"But I'm glad I'm here now," he said.
He knocked on the door of Fitzpatrick's hotel room about 9:30 Sunday night and now they are roommates in a league known for pros instead of presidents.
"They can play," Murphy said. "Two tough kids that can play."