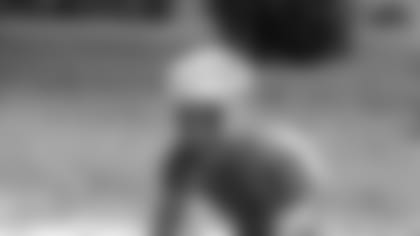 Gatch: Cycling up the Bengals (VéloSport Vacations photo)
John Gatch, a 130-pounder who can magically close the eyes of an NFL defensive tackle and take him on a bike ride, is truly the Bengals' spin doctor.
Gatch, Ohio's reigning amateur bicycle champion, left Karl Rove on a three-wheeler as he cycled the Bengals through two sessions a week on stationary bikes the past three months.
When strength and conditioning coach Chip Morton went into the offseason feeling his program needed to reach the next stage, Gatch came rollicking out of the professional hills complete to music supplied by Sam Adams and provided a key part of Carson Palmer's rehab as well as help Rudi Johnson test better than ever.
"Rudi, that dude could be a major power in this sport," Gatch says. "His thigh is as big around as my shoulders. His endurance is very good and he's got a nice technique."
Adams is the Bengals new and huge defensive tackle, just the kind of player Morton had in mind when he closed his eyes and saw a variety of players that needed to get in condition without the pounding of running.
Heading the list, of course, is Palmer with his reconstructive knee surgery. But there is also Johnson with an arthroscopic knee surgery and defensive lineman Bryan Robinson still trying to get that foot healthy after it cost him the last six games of the regular season.
And there are guys like Adams and center Rich Braham beat up by a dozen years in the league who need a grueling spring like a flat tire.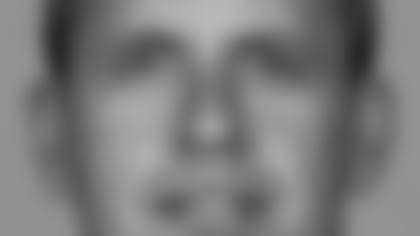 "Sam is a larger guy and with his previous orthopedic concerns it's not a wise move to get him pounding, but yet we're looking to also get him into condition," Morton says. "And there were other older guys like Richie and Bryan that we wanted to spare, plus the guys coming off surgery. Marvin (Lewis) and I had talked about a spinning class before, but this seemed like the opportune time."
Morton hit up Bengals executive vice president Katie Blackburn for four new Schwinn Evolutions and then found his man with the help of Jill Vonderhaar, the Bengals stretch coach whom Morton also calls on during offseason workouts.
The workouts end Friday, and then Morton has to wait until July 29 at Georgetown College to see how good they were.
"Maybe they were a little skeptical at first," Gatch admits, "but these guys are competitors and they wanted to do well at it. Once they saw it had benefits, they were right with it."
Players can whiff imposters and incompetence blindfolded, but they got the sense early the little man is legit. He even got the seal of approval from on high one day when Lewis stopped in the gym to watch a session and told Morton how impressed he was with Gatch's presence at the head of the class.
Probably because he's performed on a big-time level himself. Gatch, 40, of Indian Hill, Moeller High School, and the University of Cincinnati, spent five years as a full-time professional riding for teams across the country. He compares it to the "Canadian Football League. I never made the big show," but next month he takes his sixth trip to the sports' Super Bowl, La Tour de France, and heads up tours for fans following the race.
Back in the day, Gatch poured on 250 miles a week, sometimes taking a long ride of 120. So for him the one-hour sessions with the Bengals weren't exactly a ride in the park, but ...
"The idea is to get a real high heart rate working for one or two minutes, and then as soon as the heart recovers, go at it again with resistance and acceleration," Gatch says. "They also learned proper technique. How to sit on the bike and how to pedal properly, how to use the upper body. We'd probably go for 45 minutes and then take the other 15 minutes to cool down. The guys really raised their level by the end of it."
Gatch knew he had to spice it up for the pros, so he challenged them with vivid images from his bank of racing experiences. He had them plowing up mountain ranges and then accelerating victoriously downhill into French villages, all recorded by heart monitors strapped to each guy. He captured their competitive juices by painting the picture of a stage from the Tour or a Saturday morning grudge ride among friends.
Robinson's favorite is Gatch's Devou Park loop through the Northern Kentucky hills and then wheeling downtown for a few laps around Cincinnati.
All the while to the beat of rap music, since Adams has been the DJ in his sessions.
"The finish lines in Europe are wild," Gatch says. "No crowd control, nothing."
Other times in the four-man group, Gatch teamed up guys, say Palmer and center Larry Moore (also rehabbing from an ACL) against, say, Robinson and Braham and pit them in a race.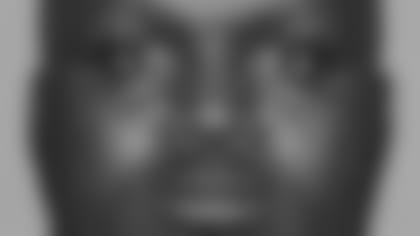 "Basically, you would have to do what they would do and then he would turn it around and they'd have to follow you," says Robinson, who also had a biking program when he played in Chicago. "Man, guys like Richie and Adam Kieft (another rehabbing ACL big man) are tough. That's what makes it fun. The camaraderie with the guys and trying to beat each other."
Robinson can still picture the scenarios.
"(Gatch would) tell you, 'OK, you're in the Upper Peninsula of Michigan riding up and down a hill for the next five minutes,' " Robinson recalls. "So you get in that mindset five minutes. Then you go down a hill before you pick it up again. Sometimes you're standing up and pumping. You're picking up your knees and using muscles you didn't even know you had. The big muscles they call them."
When the Bengals are grinding at Georgetown at training camp, Gatch will just be returned from the Alps after snacking on wine, cheese, and history at the first post-Lance Armstrong Tour. But they will feel him in the muscles.
Robinson, the 295-pounder making the move from defensive tackle to end, had been dissuaded from running the first couple of weeks. He may have played in the Wild Card game after a six-week absence, but that doesn't mean his foot was totally healthy, so he got on the bike early in the offseason. In the last five or six weeks, he has been running and biking, as well as participating in football.
"I feel like I've got my legs underneath me. I'm beginning to feel like I did in '01," says Robinson of when he played end for the 13-3 Bears. "I was five years younger, but I know what I have to do. I've played next to big guys before. I'm not where I need to be yet for training camp, but I will be once we get there."
If Robinson discovered some muscles, everyone knows what muscles Palmer has to strengthen.
"One of the advantages of the stationary bike is the ability to strengthen the quad muscles," Morton says. "You see it in cyclists all the time. They've got the massive quads. For Carson, the opportunity to work on that quad and strengthen it is huge in his rehab. It's such an important muscle and one that can (atrophy) quickly." But probably Morton's prize case study is Johnson, the running back who continued to ride the bike on the sidelines that day in 2003 he set a Bengals record with 43 carries.
After getting a scope in February to repair a cartilage tear, Johnson didn't practice in the coaching sessions as he worked with Morton on the sidelines.
"He lifted with us, but didn't do a lot of running," Morton says. "We predominantly stayed with a lot of football drills. Bags, cones, change of direction, not straight ahead running, very little of that. Then when he had his treadmill test, he had his lowest heart rate in a couple of years, and did it by not doing a lot of running."
The validation came at the June 15-18 minicamp when Johnson showed some pop and fresh legs despite being on the field for the first time.
In one giddy moment a few weeks ago, Morton saw for a fleeting instant the program he envisioned when he arrived with Lewis in 2003. It was after a coaching session and when Morton went into the gym, he walked by a cook carving meat for lunch. When he got to the gym, Gatch was teaching his spinners while Vonderhaar, the physical therapist for the Cincinnati Ballet, stretched out another group. And Morton had just come from a weight room full of lifters.
"The idea is to find things to get better every year," Morton says. "Don't look at where we've come in five years, but look where we've come from ourselves three years ago."
Maybe the Bengals haven't come full cycle. But, at least in this offseason, Gatch and Morton gave them a fill of cycles.
"Hey, whatever you can do," Robinson says. "When you talk about trying to win a Super Bowl and you've got a guy who's been around like Chip, why not try new things? That's what it's all about."