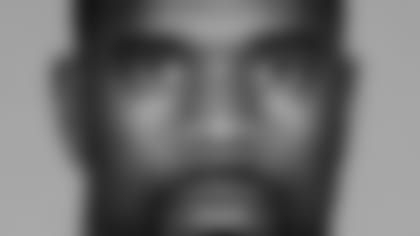 INDIANAPOLIS - The numbers say the Bengals are the best team in the NFL heading into the regular season and no one knows what that means except that they're a better team than the one that won the AFC North title last season.
"By far it's the most talented and deepest team I've been on," said linebacker Brian Simmons, the dean of the defense heading into his ninth season after Friday's 20-3 dismissal of the Colts practice squad. "Not just one or two spots, but every position."
As head coach Marvin Lewis said, "We're getting better as a football team and that's what it's all about."
As usual, Simmons' guys barely got noticed in the glare of Carson Palmer's absences and return. But the defense, ripped all last season for coming in 28th in the NFL, quietly allowed only a field goal in two of the four games this summer in allowing its fewest preseason points in nearly 30 years. The 54 points is the best since the '78 team gave up 48 in going 2-2.
Plus, cornerbacks Tory James and Greg Brooks began and ended the game with end-zone interceptions, giving the club 11 turnovers in just four games in the wake of the past two regular seasons they share the NFL's turnover title with Carolina at 80.
"It might not be as big a fluke as you guys thought, huh?" Simmons asked. "The key is guys are making plays. We've got guys who can make plays. That's what it comes down to. It seems like to us on defense that they don't want to account for what we do. That it's just kind of a fluke and we're not any good."
Simmons said the 4-0 record simply means, "We won every game and that's what we stepped on the field every time to do. We had that mind set. What does it mean? We'll know more later."
Here is a snippet of the mindset: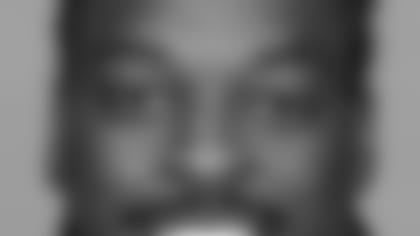 Early in the fourth quarter, cornerback Greg Brooks got beat on a route in the end zone, but was saved when the ball was dropped.
"I mistimed my jump," said Brooks, who figured to have the fifth cornerback job even before Friday. "Then they ran the exact same play on the next one, and I made sure I jumped that time."
But it wasn't exactly Peyton Manning throwing him the ball, which is why it's so hard to judge preseason and has been for all-time. That 1978 defense finished 19th out of 28 teams for a 4-12 team.
On Friday, the Bengals drilled a team that didn't start one depth-chart regular on offense and defense. Of course, the Bengals had most of their top guys out of there after the second series for each side of the ball.
"Whether Dwight Freeney's out there or not, any time you get a chance to get on the field with an opponent you're not sure exactly what they're going to do gives you a chance to get better," said Palmer, referring to the Colts Pro Bowl defensive end. "It'd be nice to get Dwight Freeney out there and some of their other starters. ... We had some problems, but it's nothing that we can't clean up before Kansas City."
Pro Bowl right tackle Willie Anderson isn't concerned much either by the two false starts and turnover (a Chad Johnson fumble) suffered by the first offense in its nine snaps Friday. Or the fact that Palmer has had just six drives and 43 plays heading into the regular season.
Of course, those were 43 powerful snaps. He threw four touchdown passes to four different receivers (none to his Pro Bowl guy) and led a field-goal drive. His only scoreless series came after Johnson fumbled a 22-yard completion over the middle Friday night.
"Six productive series," Anderson said. "He's showing his maturity and his growth. The big thing is he's come back and hit everybody for touchdowns and not trying to force it to Chad. Chad will get his catches. ... It shows everybody, hey, Kansas City is here, and he's ready to roll."
Even though there was just a four-day stretch for his reconstructed left knee to bounce back from his rough-and-tumble debut against the Packers, Palmer wanted to get at least a series or two under his belt. He got exactly what he wanted, although he acknowledged he didn't take a shot Friday night from the Indy backups compared to the Green Bay starters Monday night.
"I just wanted to get another shot and not have a week off before it was the first real game," Palmer said. "I wanted to get a couple of more shots seeing some different coverages and working on some of our huddle calls." Consider it done. Palmer, naturally, called himself out for left tackle Levi Jones' two false starts in the touchdown drive, saying he has to be clearer with his protection calls and cadence. But his four completions came on a variety of routes and he and Johnson showed good timing on a 31-yarder on one of those lofts down the sideline where Johnson scalds the cornerback and ducks under the safety as he does the Limbo going out of bounds.
Plus, running back Rudi Johnson finally broke a sweat after coming into the game with just 30 yards on 18 carries. He got that and more on two carries for 40 yards in the TD drive. And the first unit intact with Palmer hasn't allowed a sack.
"We're being productive. We're getting first downs, we're running the ball, we're protecting," Anderson said. "Now it's for the marbles. Four quarters of football instead of just playing one. I think guys are in good shape, good condition to go out there and play. Kansas City is going to be hot. We had some hot training camp days in pads."
Just another milestone for Anderson. A day after the club broke precedent and gave him a long-term deal despite his age of 31, he saw another one. In his 10 previous seasons, the Bengals never had a winning preseason.
He isn't going to shrug off any kind of success, no matter when it is.
"It's big for a guy like me," Anderson said. "I've been around in preseasons when guys played bad in the preseason, we knew they were going to play bad in the regular season. To me, it's another steppingstone to the turnaround. Something the organization has turned around, playing good football in the preseason and looking to carry it over to the regular season."