A.J. Green had a huge first-down catch for 13 yards in the Bengals' last drive.
An offense that has been questioned about everything from its power to its passion displayed both in Sunday's 26-17 victory over the Lions that featured the huge heart of running back Giovani Bernard and an offensive line energized by the play of two youngsters basically making their NFL debut on one foggy Christmas Eve.
So it was fitting that Bengals radio analyst Dave Lapham watched an overhauled offensive line carry the day he was honored for his place among the franchise's First 50 players at halftime of the Paul Brown Stadium season finale. Lapham, a 10-year guard who once played every line position, gave the thumbs up to youngsters Alex Redmond and Christian Westerman at guard and savvy left guard Clint Boling pulling a "Lap," and making his first NFL start  at left tackle.
"Boling's a pro's pro. He stabilized things," said Lapham, still wearing his ceremonial No. 50 Bengals jersey after he conducted another round of his iconic post-game interviews. "The young guys inside, Westerman and Redmond, moved people against their will. I thought they played pretty darn well."
After Bernard's 12-yard touchdown run on third-and-six with 1:54 left took the gas out of the Motor City, tight end C.J. Uzomah flexed for Bernard and he saluted him back. The two did the same earlier in the second half after Uzomah scored his first TD of the season on a one-yard flip.
"Gio always does it," Uzomah said. "He thinks he's bigger than he is so we just flexed to each other. I love watching him run. It's fun."
The Bengals finally flexed in the trenches and no one was bigger than the 5-9, 205-pound Bernard on Sunday with a career-high 168 scrimmage yards and his first 100-yard rushing game in more than two years (116) on 30 touches that were just two shy of a career-high. Just 13 months removed from an ACL injury, maybe it's time to vote for him team MVP as well as Comebacker Player of the Year.
 "It was unbelievable. Gio is one of the hardest workers," said wide receiver A.J. Green, who broke out of a slump with 81 yards. "He doesn't say much. He just puts his head down and works his butt off. He's my locker mate so I'm always talking to him. One thing I admire about him is the way he works and goes about his business."
 In another one of those endless reminders that a running  game makes things so much easier, the Bengals scored 13 points in the fourth quarter for their most in the final period in more than two years, since a Nov. 28, 2015 overtime loss in Arizona.  A veritable avalanche considering they came into the game averaging a field goal in the fourth quarter this year.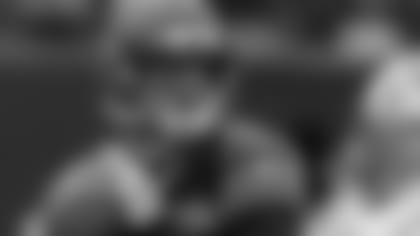 Andy Dalton outdueled Matthew Stafford in the fourth quarter.
Lions quarterback Matthew Stafford had no chance to launch his 27th career fourth-quarter comeback because the Bengals kept the ball for 8:35 in the period and, instead, allowed quarterback Andy Dalton to post his 16th fourth-quarter comeback. Dalton got better the worse the weather and circumstances got as a snowy mist and an odd sort of haze enveloped them in the fourth quarter. He made all the right moves down the stretch bouncing back from a shaky 54.9 passer rating in the first half to outpitch Stafford, 79-69.
"They played great," Dalton said of his line. "For guys playing different spots — spots they haven't normally played — It was big for us. The way we were able to run the ball, and the way they were moving guys, it was great. I thought they played great today."
 With Westerman and Redmond rotating at left guard next to Boling, the Bengals ran it a season-high 34 times for 142 yards, their second highest total of the season and they're still destined to finish with their fewest rushing yards ever in a full season. That includes ten 14-game seasons. They need to rush for 220 yards in next Sunday's finale in Baltimore to catch the 1995 team's total of 1,439.
"I give Lazor credit," said right tackle Eric Winston of offensive coordinator Bill Lazor. "We thought we could win this type of game and the defense did a great job letting us do that. But even when you get behind in the fourth quarter, even by a point (the Bengals trailed 17-16 with 9:49 left), the urge is to toss it to get back in it. But we stuck with (the run)."
It was the first significant NFL action for the 6-5, 330-pound Redmond and the 6-3, 305-pound Westerman, a pair of players in their second seasons who drew raves in the draft process but couldn't get on the field. In fact, it was the very first appearance for Westerman, a fifth-round pick out of Arizona State. Redmond undrafted out of UCLA, came in with 22 snaps, all this season and eight last week.
"It was awesome. It was exciting," Westerman said after his first NFL start. "I wasn't nervous. I was just so excited to be back playing. I hadn't played football in months."
But this wasn't preseason. The Lions needed this one to stay alive but the Bengals killed their post-season hopes when Detroit couldn't stop the NFL's last-ranked run game and the Bengals stopped the league's next-to-last run game. It was symbolic that on the last few snaps Redmond, at right guard, and Westerman at left, were on the field at the same time because the Bengals went with their goal-line package with basically no wide receivers.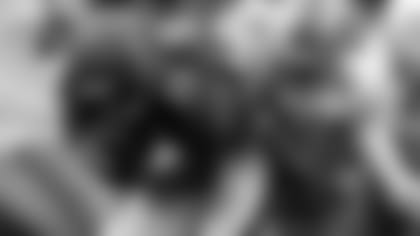 In a game with A.J. Green, Marvin Jones, and Golden Tate, rookie running back Brian Hill (23) had the day's longest play on a 34-yard catch-and-run against a blitz while spelling Bernard.
On the last two snaps they ran the power play pulling Westerman and Boling and on the TD run tight end Ryan Hewitt sealed the edge blocking the cornerback and Westerman spilled a linebacker to the turf as Bernard bounced it outside.
"He knew I was coming and I knew he was coming downhill and we smoked each other," Westerman said of his guy.
The Bengals ran 21 of their season-high 78 plays in the fourth and it allowed Redmond, playing the second and fourth quarters, to unleash his famous intensity that has been known to spice up practice with salt. Uzomah said he could feel Redmond's energy and intensity in the huddle.
"It always feels good to have the game in your hands," said Redmond of the final drive that saw the Bengals expand a 19-17 lead. "It felt you clinched it. You feel like the game is ebbing to your side. That's how it felt all game, honestly. It's keeping that flow into the fourth quarter. Their defensive linemen play straight into you. They want to two gap you, get your hands on you, so our technique is we have to play more into them or they'll just turn up field. That's just how you have to play them."
As the game went on, Redmond didn't mind the rotation, probably because Boling was such a help and he loved that his buddy Westerman was finally getting a shot. After it was over Winston called Boling one of the more underrated players in the league but his quiet reliability was loudly on display.
"Playing next to him is amazing," Redmond said. "He's a guard. He knows where I'm supposed to be. He knows how it fits … I think that's why I did so well and the same thing with Chis, probably."
 "It's a dream come true.  I didn't get this far just to get this far," Redmond said. "Keep it moving, take the bad with the good. It's Christmas. I'm happy. I'm glad I got out there. I think it's about time for me, but maybe that's not what's best for the team at the time."
What's best is the professionalism displayed by Boling and Bernard. It's a nice rejoinder to the critics who wondered about the leadership of this team in the last two weeks while it blew up, 67-14. With rookie running back Joe Mixon shelved after just six touches Sunday with ankle injury, Bernard was the bell cow for the fourth straight week. Seven catches led the team to go with 23 carries, just the third time he's hit 20.
 "That's just how I am whether I'm playing football or not," said Bernard, one of the more popular Bengals, in part, for his inspiring rise from a tough childhood. "It's just how I am.  I want to come to work. I never complain about anything. I've gone through enough in my life to know that me not going down is minuscule compared to what I've been through in life."
Oh, and throw in one apology. This is the kind of guy Bernard is. A few plays after scoring the TD, he went to defensive coordinator Paul Guenther to apologize for not taking a knee after getting the first down so they could run out the clock.
"The defense shouldn't have had to go back on the field," Bernard said.
That's just fine with his mates because that means they'll get plenty more of him.
Cincinnati Bengals host the Detroit Lions in week 16 of the regular season.