GEORGETOWN, Ky. - The first day of camp?
Except for Antwan Odom's foot, it went Smooth-lie.
For the guys in the boiler room, which is what they call their headquarters in the Bengals weight room, the first day of training camp is a feast.
Not only for strength coaches Chip Morton and Ray Oliver, who have supplemented the harvest with a new post-practice cocktail, but also for players like Rudi Johnson and Frostee Rucker. They celebrated Monday night flashing their wares of the offseason while wearing shoulder pads and shorts for the first time to the delight of a subdued, small but committed crowd here at Georgetown College.
While Johnson used discipline in the weight room, Rucker used the weight room for discipline.
The people went "Wow" twice. On the first play of 11-on-11, Johnson woke up the echoes with a cut to the outside and then traded shiver shots with safety Dexter Jackson. Then on the next play, Chris Perry went back in time, not to mention untouched, on a screen pass.
Screen pass? Chris Perry?
At least we saw them in 2005.
But Johnson says you've never seen what he did last night. At least not here.
"If you were watching Auburn. If you were watching the SEC. I was 235," Johnson said.
Now he weighs 230 pounds, a dozen more pounds than when he set the club record five years ago with 43 carries against Houston.
But he says he's never felt this quick, either. Not since he outrushed every Auburn legend but that Paul Bunyan named Bo Jackson in 2000 with 1,567 yards.
Johnson is savoring a shot at Tuesday's 3 p.m. practice, when the shorts will be replaced with pads in a full scrum and people try to tackle him.
"We'll find out if it's what it used to be," Oliver said. "Players have been talking about how good he looks and they're the toughest critics. T.J. (Houshmandzadeh) is the harshest of anybody I know. He thinks the Queen stinks, but he likes how Rudi looks."
In The Boiler Room, the offseason isn't Pro Bowls, the ESPYs, or NFL Network. It is simply mundane days of the week stacked like cordwood.
"It's all about sticking to a plan for days, weeks, months," Oliver said. "That's all the offseason is. It's days, then weeks, then months. Rudi did it. Some didn't."
Oliver may have been talking about another Johnson, Jeremi, the fullback that again came into camp so large that the club can't put him on the field. But Rudi may have actually felt better than he looked Monday night.
The talk all offseason had been about how Rudi had put last year's hamstring problems behind him with a more regimented strength program for his legs. But for the last two seasons he has averaged just 3.5 yards per carry and "he got too cute," is how Oliver puts it.
Johnson and the club wanted him to get back to the days he ran over Steelers safety Troy Polamalu at the two-yard line to clinch the AFC North in 2005 and on Monday he credited Morton and Oliver for devising an agenda that put his body where it's never been.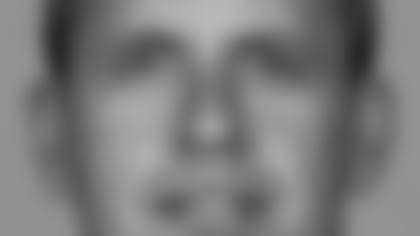 "He came in at the assigned weight and he's not only stronger, but leaner," Morton said. "He's carrying more weight, but he's also leaner."
Johnson calls it "proportioned the right way."
"I went back to actual weightlifting on the legs," he said. "I feel stronger getting out of my cuts. When I plant and go, I can feel the power. That's important."
Rucker, the third-year defensive end, had a quieter and busier but no less satisfying night. With Odom sidelined for an undetermined time with a foot sprain at Monday morning's practice, Rucker took snaps with the first and third teams with Eric Henderson and Jonathan Fanene also getting some work.
For a guy who has played in just five games and missed virtually all of the last training camp with a hamstring injury, the amount of reps isn't lost on Rucker.
"Other guys have gotten to start and play more than him because he has hasn't been able to stay healthy," said head coach Marvin Lewis. "Hopefully everything he's done during the offseason has enabled him to have a better year."
Morton is pleased Rucker is now in the low 280s and laying off the carbs, but he's more pleased with attendance that even Rucker said earlier this month was sporadic at best.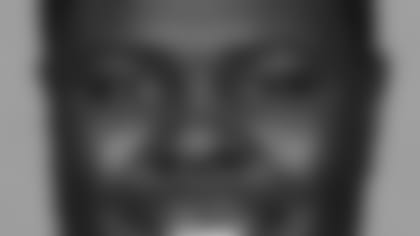 "He's still a work in progress, but he's learning what Ray is talking about," Morton said. "It's a day-to-day thing that turns into weeks and months. He's figuring out what it takes to be a pro. He's stringing together more workouts. He gained a lot of ground at the end."
That's because Rucker stayed put in Cincinnati since he arrived in March and wasn't lured back to the comfort of his home in southern California.
"Staying in Cincinnati allowed me to continue the routine and not take days off and have excuses," Rucker said. "Being with the strength coordinators every day and getting treatment, icing myself down and always show my face. It's part of maturing."
Rucker knows his strength is stopping the run ("It's what I do"), but with Odom he'll also try to flash in the nickel package, where Henderson and Fanene are working ahead of him.
He'll have to watch the carbs in a drink that Morton has concocted with the help of the University of Florida strength coaches and nutritionists. It's that fruit-based, foamy milkshake-like drink and he has tables of Smoothies greeting players when they come off the practice field.
"We talk about having a recovery regimen; a hydration regimen," Morton said. "The first step is putting back fluids and electrolytes. The second step is for the muscles and getting carbs back in the body. They get 50 grams of carbohydrates right there, right away. It's cold, it tastes great, it's perfect for this time of year."