Marvin Lewis watching Saturday's game: not pleased.
We were officially in the dog days once someone named Tyler Bray beat the Bengals back-up defense on his first throw of Saturday night on an 18-yard slant behind linebacker Marquis Flowers and in front of safety Josh Shaw that put the Chiefs up 30-9 midway through the third quarter of the second pre-season game Saturday night at Paul Brown Stadium.
Bengals head coach Marvin Lewis informed his club in the immediate aftermath that what looked at times like a non-contact scrimmage (they allowed 6.9 yards per rush, generated no turnovers, and converted less than 30 percent of their third downs with no touchdowns) that it simply wasn't good enough. Which should make this week of practice very interesting since it's the first of the preseason without media and is the first structured like a regular-season week of practice with the next game set for Sunday in Washington at 4:30 p.m. (Cincinnati's Channel 19) on national television with Fox.
What makes the week even more interesting is that the preseason's third game is traditionally viewed as the regular-season's dress rehearsal with a more detailed game plan and where the starters and regulars play past halftime for the first time. The third game has taken on even more importance for the Bengals in the past few years since no starters or regulars see the field any more in the pre-season finale, literally mere hours after they play in Washington with the annual pre-season finale against the Colts scheduled for Indianapolis Aug. 31.
That makes the first two games a mish-mash, which makes any dissection of the Bengals roster so difficult such a disparate outing in the wake of a solid opener. Any view of where the Bengals are has to be tempered with the fact that running back Giovani Bernard, wide receiver John Ross, and starting defensive backs Dre Kirkpatrick and George Iloka have yet to play a snap.
Plus, Lewis went to the bench earlier in the second game so that he could see how backups fighting for jobs fared with the first-teamers, like defensive ends Chris Smith and Jordan Willis, defensive tackle Andrew Billings, and wide receiver Josh Malone, although Malone needed to play with both Ross and Cody Core scrubbed.
A look at the roster heading into Monday's start of the practice week. Like the regular-season, they'll only meet Monday and won't practice until Wednesday after Tuesday's off day: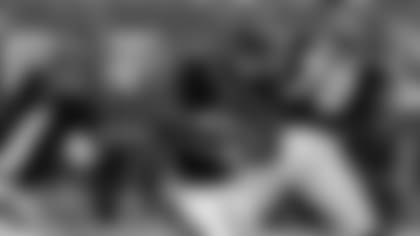 Joe Mixon didn't have the room he had in the opener.
Andy Dalton (7), Andy Dalton (3), Jeff Driskel (2)
After playing well in the opener, Driskel took just eight snaps in the kill time of Saturday night when no one is going to look good. It does kind of make you wonder if they're going to keep three quarterbacks but if he plays better than the fifth tight end or the ninth defensive lineman, he will. If not … Like all those tough calls, it's coming down to the end.
Against the Chiefs McCarron showed why he's not going anywhere unless someone plays a steep price. He hasn't always looked great in practice in this camp and even Saturday night he was just eight of 15. But when the lights come on, like with 1:05 left in the first half, he's going to be cool and productive, and he got them a field goal.
ProFootballFocus.com gave Dalton the fifth highest grade on the club even though he wasn't as sharp as he was in the opener. He didn't deliver a great ball to A.J. Green over the middle, but it was catchable and if Green puts it away like normal the Bengals probably get a TD on that play or a few plays later. Except for the 3rd-and-2 incompletion to Green on his last snap of the night, Dalton's accuracy and decision-making look season ready.
Brandon LaFell (8), A.J. Green (7), Tyler Boyd (2), Alex Erickson (2), Cody Core  (2), Chris Brown (2), Alonzo Russell (1), John Ross (R), Josh Malone (R), Kermit Whitfield (R).
Ross and Core figure to be in the lineup next Sunday in Washington, which shows you just how scary deep they are here. Malone and Erickson picked up where they left off in the opener and keep impressing. Erickson took a hellacious hit over the middle on third-and-five to get the first down and followed it up with a 31-yard catch on the next snap. And Malone also had a huge third-down catch in a scoring drive with Dalton and if he could have got his feet squared away in-bounds after catching a 26-yard go route from McCarron it would have been a TD.
And not only that, Boyd, the starting slot receiver, has quietly returned as a force in his second season as a much improved player. How quiet? Two of his three catches have been for 25 and 20 yards and his 17.7 yards per his three catches leads the team.
That seems to be one of the few Cut Down Day locks: seven receivers.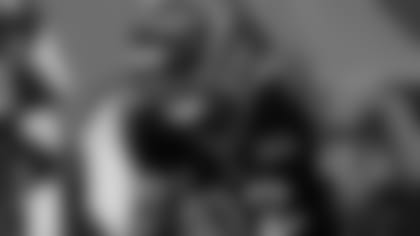 Alex Erickson had a nice night with a 31-yard catch and 39-yard return.
**Cedric Peerman (8), Giovani Bernard (5), Jeremy Hill (4),  Tra Carson (1), Joe Mixon (R), Jarveon Williams (R), Darrin Laufasa (FB) (R).
* *With 16 yards on six carries, Mixon didn't look as comfortable as he did in the opener. But that's no reason to ignore him in your fantasy draft. His longest run of the night, a five-yarder, would have been a no-gainer for most. The 230-pounder ping-ponged like a scat back from behind the line of scrimmage to get the five. And on his one catch, a 15-yarder, it summed him up. Dalton split Mixon wide on third-and-21, lofted a screen to him, and he made two linemen miss and ran over two to get the 15 and remind you he's special.
(He also had a nice chip block to help Ogbuehi on the 31-yarder to Erickson.)
It makes you wonder how many backs do they need? And here comes Bernard. Hill is averaging 4.2 yards per.
Tyler Eifert (5), Ryan Hewitt (4), Tyler Kroft (3), C.J. Uzomah (3), Mason Schreck (R), Cethan Carter (R)
Schreck and Carter have impressed. Schreck catches everything and Carter is a very physical player. It'd be hard to see one of them make it because that would probably mean they'd keep just three backs.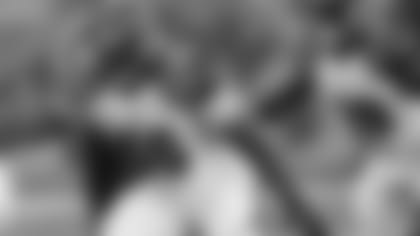 It looks like Trey Hopkins (66) is replacing Kevin Zeitler as Opening Day right guard.
RT Eric Winston (11), RG-T Andre Smith (9), LG Clint Boling (7), C Russell Bodine (4), R-LT Jake Fisher (3), LT Cedric Ogbuehi (3), C-G T.J. Johnson (2), G Christian Westerman (2), C-G-T Trey Hopkins (2). G Alex Redmond (1), C-G J.J. Dielman (R), G Dustin Stanton (R), T Kent Perkins (R), T Cameron Lee (R).
The young tackles may not be flashy, but they get the job done for the most part. Ogbuehi kept Dee Ford in front of him most of the time and while Fisher had some dicey tangoes with Justin Houston steering him past Dalton and gave up at least one pressure, he also looked to give Dalton some pretty good time.
It sure looks like Hopkins is the Opening Day right guard and Smith is now the first tackle off the bench and Johnson is the first guard off the bench. Smith didn't work at guard Saturday and he had a rough night when he reported late to a field goal to burn a timeout and a defensive holding call saved him from allowing a sack. But Smith's experience at a premium position is going to pay off in some fashion this season.
Redmond and Westerman are two big, strong intriguing guys that usually hold their own and they look to have an edge on this year's fifth-round pick, a good player in J.J. Dielman.
When the Bengals ran the ball against the Chiefs they attacked them with a heavy diet of power plays, often pulling both the tackle and the guard. Boling and Ogbuehi seemed to make more hay than Hopkins and Fisher, which would make sense because they're two of the more athletic guys on the line. But Fisher can also move, except they had a hard time getting a running game established when they kept going power. They did get some yards, though, and you have to remember it's not like a regular game plan. The diversity is nice, though.
NT Pat Sims (10), DL Wallace Gilberry (10), DE Michael Johnson (9), DE Carlos Dunlap (8), DT Geno Atkins (8),  DE Will Clarke (4), DE Chris Smith (4), DL Marcus Hardison (3), NT DeShawn Williams (2), NT Andrew Billings (2), DT David Dean (1), DE Ryan Brown (1), DE Jordan Willis (R), NT Josh Tupou (R), DT Ryan Glasgow (R).
Seven receivers means there is going to be one roster spot that has fewer players than normal. You'd think this would be among the last places to look given there  are 15 crowding into the room. In years past they've kept nine and sometimes 10, but after Sunday's tough outing against the run it might be hard to fill the quota.
No question that Smith has a place on this club. He's been ridiculous with one sack and 11 pressures.  But after Smith and the four starters, who do you have? Billings has been inconsistent in his bid to win the job next to Atkins at tackle, but showing enough flashes to make it.  When he looks good, he looks good. Except for one whiff Saturday, Glasgow has been solid but at 302 pounds next to Atkins' 300 pounds that might be a little bit light in the middle in the base defense, although it would work in the nickel. After those six, the questions abound. Not only who, but how many. Sunday's release of tackle Brandon Thompson is another example of the youth movement.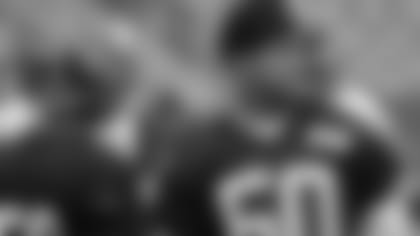 Jordan Evans (50) is flashing at linebacker.
Vincent Rey (7) Vontaze Burfict (6), Kevin Minter (5), Marquis Flowers (4), Nick Vigil (2), P.J. Dawson (2), Bryson Albright (1), Carl Lawson (R), Jordan Evans (R), Brandon Bell (R), Hardy Nickerson (R).
Lawson (shoulder) didn't play Saturday, but he's in as they buzz about the two rookies that are going to back up. Lawson looks like he's going to be a real factor rushing off the edge and Evans has been terrific. Fast. And, yes, he's showing you can run a 4.5 40 and still hit somebody. The other rookie from Oklahoma is also emerging as a future starter.
Vigil looked to be up and down Saturday. He gave up a few creases in the run game, but he also showed his knack for making plays. He didn't finish a sack after a good blitz and although he was flogging himself for not making the pick, he made a great break on a ball thrown to the sidelines.
Here's an example of a spot they desperately needed to upgrade and they have in a big way. The bench looks like it will have at least Rey, Lawson, and Evans in a great blend of experience and youth.  Burfict looks ready to have a big year, Minter is a solid pro, and Vigil looks to be on the verge of being a fast and productive starter.
CB Adam Jones (10), CB Dre Kirkpatrick (6), S George Iloka (6), S Shawn Williams (5), CB Darqueze Dennard (4), CB Bene Benwikere (4), CB-S Josh Shaw (3), S Derron Smith (3), CB William Jackson (2), S Clayton Fejedelem (2), CB KeiVarae Russell (2), CB Tony McRae (1), S Demetrious Cox (R), S Brandon Wilson (R).
Williams is literally a tough loss. No one on the club is tougher or more physical. And it's a shot to special teams, where he's been able to help here and there since he got the starting job last year. They believe his dislocated elbow isn't as extensively damaged as the 2014 injury that took out Tyler Eifert for the year and the hope is he'll be out just a month and back for the Packers on Sept. 24 or Cleveland on Oct. 1.
Still, they need Fejedelem to mature in a hurry. They feel like he's taken a significant jump between his rookie year and this one. He's got the same attributes of physicality and toughness of Williams and he's only five pounds lighter, but he needs the experience. And it's interesting how Williams' absence impacts the final roster. The hope is they can carry him on the 53 while he rehabs, but how many safeties do they keep until he's healthy? Cox is using his athleticism and versatility to get noticed, but Smith has been there before and has the experience.
Shaw got moved around on Saturday night and there were challenges as a safety against the Chiefs, but he's a valued player because of what he does on teams and his flexibility. Jackson and Dennard got the starts again and they appeared to hold up. Jackson is simply a great cover guy and Dennard will hit you in the run game.  If your last two corners are Russell and Benwikere, that's pretty deep.
P Kevin Huber (9), LS Clark Harris (9), K Randy Bullock (6), K Jake Elliott (R), P Will Monday (1).
Elliott's edge in the kicking competition with Bullock is his hang time on kickoffs and it's been there to go with his 3-for-3 on field goals in the preseason. But after they each were 2-for-2 on touchbacks on Saturday, Bullock actually has one more touchback to go with his 4-for-4. The only takeaway is it looks like they'll have a guy that can help them no matter who wins it. Jim Breech, the Bengals all-time leading scorer, observed on Saturday's TV and radio broadcasts that the loser of the competition is going to get a shot somewhere else.
Huber is resting a strained calf so it will be ready for the opener. Monday had an 11- yard shank against the Chiefs that translated into a touchdown.
Cincinnati Bengals host Kansas City Chiefs at Paul Brown Stadium in week 2 of the preseason